TED Recommendation
Sylvia Earle: Protect Our Oceans
An Impressive Advocate
Renown oceanographer, marine biologist, author and explorer, Sylvia Earle is a global treasure. She helped shed light on the beautiful and amazing mysteries that lie below the ocean, and help document for us land-dwellers some of the wonder.
In the above TED Talk, this ocean guru tells us of the dramatic changes that are taking place. Humans are severely impacting the oceans and the intricate systems that support all life on this planet. We must take swift and dramatic action to curb these unnecessary excesses and implement sustainability.
The Next Steps for Ocean Conservation
Sylvia Earle is one of the countless scientists warning us to adhere to the natural limits of the environment and respect the planet's precious resources. This means curbing the fossil fuels (coal, oil, & gas) that generate the menacing GHG (Greenhouse Gases).
Renewable energy sources are increasingly available and make much better sense (they're also increasingly cheaper). It means we as a global society need to stop dumping our trash/plastics/ & synthetic chemicals into the water (see Trashed) and adopt better, biodegradable materials.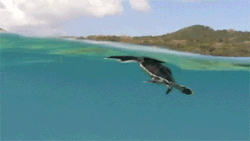 Protect Our Oceans
Dr. Earl also advocates for the establishment of protected waters, similar to the land-based national parks. Humans are over-fishing the oceans and depleting sea life faster than it can regenerate. The good news is that life can and does regenerate, but it needs time.
Why we need to work on expanding the network of internationally protected marine zones. This represents part of her work through Mission Blue, an organization dedicated to protecting and exploring the ocean. The hope is that enough people get excited about the ocean, and engaged with its preservation, then we can prevent the collapse of our vital oceans.