What Exactly is Sustainable Footwear?
It is no surprise that there's a need for sustainable fashion. Check out my previous post, 3 Reasons Why We Need Sustainable Fashion for more. Sustainable footwear is one area that has recently gained greater coverage in the media.
Much like the rest of sustainable fashion, sustainable footwear must meet all three pillars of sustainability. To begin with, that means all factory workers need to be treated ethically.
Next up, all employees and garment workers must be paid a fair wage. Finally, the materials that go into the product and process must cause little environmental damage. Even eco-friendly shoe lines often don't meet all of these requirements.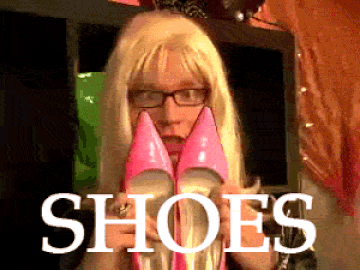 Why is the Current Footwear Industry Unsustainable?
In 2018, World Footwear estimated that 24.2 billion pairs of shoes were manufactured. Shoe consumption continues to increase and unfortunately, these items have gotten harder to recycle. That's because of the different materials and colours being used to build modern shoes.
Furthermore, brands are making more shoes than are being sold! Many recycling charities are witnessing a flood of footwear coming in. Many of which still have their tags on.
What happens when shoes end up in the hands of recycling charities? The infographic below gives us a bit of insight into the process. For a closer look, The Guardian did a deep dive into the process and all it entails.
Searching For The Right Fit
This current "solution" of recycling is not working! Many individuals around the world, however, are working hard to find new ways to make use of our waste. Shahin Rahimifard, a professor at Loughborough University has started using a process called shoe fragmentation.
Shoes are broken down into parts and sorted depending their material. Pieces are then repurposed for different projects. For example, athletic courts and tracks can be made from rubber pieces bonded together.
Still, the current process of creating footwear often doesn't take into account the product's end-of-life. What's needed most is a shift by companies to take this into account and take responsibility for the waste their products create.

Are There Sustainable Footwear Options?
Yes! These options however, are not necessarily the ones that have been branded as environmentally-friendly or sustainable. So let's talk about some of those options and what is wrong with them first!
Many companies release footwear lines that are marketed as environmentally friendly. While these lines are a step in the right direction, we shouldn't be praising them for doing the bare minimum. You may ask, why are these lines not sustainable? Let's take a look!
Eco-friendly Lines
Nike and Adidas are two of the reigning giants in footwear. So how do they rank in terms of sustainability?
Well on the ethical front, Nike received lots of criticism for human rights violations in the 90's. Although they've been doing better, in 2017 they took a step back by blocking labour rights experts from monitoring their factories… It sure make it seems like they had something to hide.
Additionally, Nike and Adidas have both been called out on the national stage for failing to pay a decent wage despite making large profits.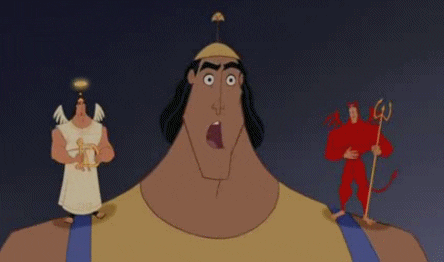 Environmentally Conscious
On the environmental front, both brands have released eco-friendly lines. Adidas' Parley Collection made from plastic trash found in our oceans was the companies first eco-friendly line.
Nike's Space Hippie line is made from recycled material. It helped launch their journey into more environmentally friendly products. They have since focused their efforts on sourcing and creating sustainable materials for more of their lines.
While this is a step in the right direction, these brands still mass produce items and have lines that are not environmentally friendly. Environmentally-friendly products, when mass-produced, may still end up as excess and avoidable waste.
All in all, these lines are better than other fast-fashion culprits, but these companies still have a long way to go before being labeled sustainable footwear.
Sustainable Footwear
So you want real sustainable footwear options? The good news is that there are products available that are sustainably made and there are great resources to help you find them! The bad news, as a consumer you still need to be aware. For fashion to be more sustainable we as consumers must cut down our consumption.
This means investing in footwear that's well made and can last a long time. It also means wearing them to their fullest. Purchasing the latest trendy footwear may be temporarily enticing, up until they're no longer fashionable (ie. it two seasons from now).
That being said, everyone needs a new pair of shoes at some point. So if you can afford a more sustainable option, go for it! You need not be sacrificing style. Here are some great online tools to help you with your hunt!
This guide takes a look at 10 different sustainable sneakers. They are all so cute and stylish! Forewarning, the pricing is in pounds (GBP) as it's a British guide. Still, most of the sneakers are actually available worldwide. The listed companies each have a photo of one of their shoes, along with a short blurb explaining why they're considered sustainable.
This one's my favourite! The ethical consumer ethical shoe guide is extremely user-friendly, informative, and regularly updated. In fact, the guide was updated just a week before I wrote this post!
The website features a score table that ranks over 40 brands based on different categories ranging from environmental impact, ethical treatment of workers, and political views. The website also highlights recommended buys, companies to avoid, and what to look for when purchasing a fresh pair of kicks. All in all, a super informative guide!
Firstly, this site in general is extremely informative and useful when making buying decisions. They have thousands of brands listed that they've rated based on their impact on people, the planet, and animals. The site divides brands based on what they sell!
Looking for a fresh pair of jeans? You can specifically search for brands that sell and make an ethical decision. How awesome is that? Good On You even made a guide to ethical and sustainable shoes to quickly browse through the best brands. Their rating scale is also extremely user-friendly by using a range of smiley faces (check out the example below).
This guide offers 15 different fair trade shoe options, and they aren't just sneakers! This guide features a variety of shoes instead of just sneakers and athletic shoes. My favourite is the Zou Xou slip-on mule, they're so cute!
The site provides information regarding where the brand is based, their ethics, what they're best known for, their product range, and the price. That's a whole lot of good info! As an added bonus, there's already an affordable Canadian boot that made it on the list.👌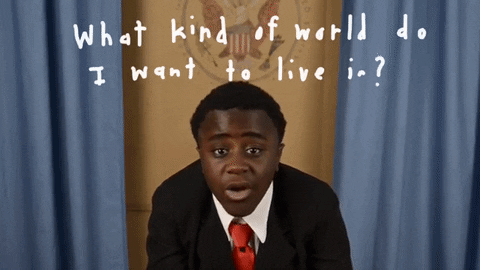 Choose Sustainable Options
If you have the means, try purchasing sustainable footwear the next time you're looking for a new shoe to add to your collection. You can even bookmark this link with all of the resources to make shopping for sustainable footwear even easier!🤩

You may not always be able to afford the sustainable options, because let's face it… they can be a bit pricey. That's ok too! While purchasing more sustainable products is the end goal, so is lowering consumption!
Try purchasing new kicks less often. You can even go to your thrift stores and check out if they have anything available that fits the look you are going for. Second hand is a great option to cut costs and lower the impact of your fashion choices on the planet.
Stepping Up
Put pressure on companies to do better. Ask them to lower their production to more of a needs-based or small lot model. Ask them to fund research into recycling programs for sneakers that have reached their end of life. Pressure them to use eco-friendly materials for all of their lines. The more voices making noise about these issues, the more likely change will come.
Finally, no one is perfect. Try your best, hold yourself accountable, and push yourself to learn more! Do your research and make informed decisions, the planet will thank you for it.