A Walk in the Park
By now I think we all know just how important nature is to our overall health and wellbeing. If you want to do some background reading, we have some sweet posts on reconnecting with nature and its awesome benefits.
I've talked a lot about living infrastructure lately, and while this article is not part of that series, parks definitely represent green infrastructure!
Parks aren't just amazing for humans, they're also a useful tool for mitigating the effects of climate change. Parks and protected lands ensure habitats for species thrive. They're essentially a safe haven for creatures to go about their lives without the worry of deforestation or urbanization.
Not only are they home to nature, they also serve as a great educational opportunity. They can help inform the public about local species and the threats that they face. Indeed, parks can be a place of learning, discovery, and inspiration!
Room for Improvement
Currently, 11.1% Ontario's land is protected either provincially, nationally, or privately. On a national scale, approximately 12% of Canada's land is protected, along with 13.8% of our territorial waters (canada.ca). Given that we're in the midst of a global biodiversity crisis, protecting our land from further loss is crucial.
In 2011, Canada, along with many other countries, signed the Aichi Biodiversity Target 11. This agreement bound Canada to the goal of protecting 17% of terrestrial area and 10% of marine and coastal area by 2020. While we successfully reached the marine goal, we still have some work to do on the terrestrial goal. So why didn't we meet this goal?
The Struggle is Real
Creating a protected area can take years! It takes endless consultations and assessments. Considering Canada's massive land area, protecting even a small percentage of it means requires substantial effort.
In September 2020, Prime Minister Trudeau announced that Canada has committed to protecting 25% of our land and water by 2025 and 30% by 2030. While it's an ambitious goal, I genuinely hope that we can meet it and redeem ourselves for falling short of our Aichi goal.
Biodiversity loss and ecological collapse can only be mitigated if we keep habitats and ecosystems intact. 30 percent is the bare minimum needed to support global biodiversity, and scientists are arguing for even more protection.

–Ontario Nature 2020
In short, parks are essential to our future! Not only, do parks help to improve our daily lives, they also safeguard the ecosystems on which we (and animals) depend.
How Parks Have Influenced My Life
As mentioned in my last article, I've been working for Parks Canada for the past 5 years. To say that parks have influenced my life is an understatement. Every day that I work, I appreciate the absolute privilege of getting to be outside and I enjoy those benefits.
It has also motivated my interest in the preservation of existing parks as well as the designation of new ones. I love talking to our park's visitors, especially when they tell me that they just discovered the park and are excited to return.
The Long View
I work on the Rideau Canal. Due to its unique history and stunning natural beauty, in 1925 it was designated a UNESCO World Heritage Site. This designation ensures the protection, conservation, and presentation of the site.
In addition, corresponding with Parks Canada's mandate, there is an emphasis on passing these sites on to future generations. I think this point is so important. A lot of the younger generation today feel as though they're being handed a mess and told to fix it.
Parks like these create a direct link with nature. Why they're so important to protect! This is a huge part of getting people to understand the significance of protected areas. It can help people to form a personal connection with the environment and grow their appreciation for the natural world.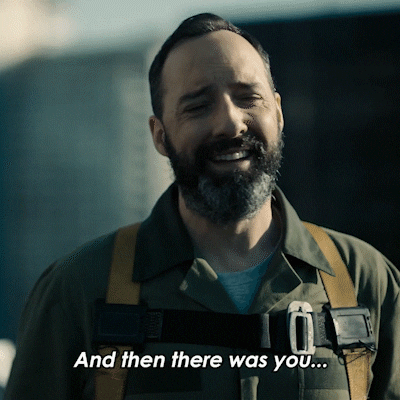 What You Can Do
Visit your local heritage sites and national parks. Gain an appreciation for the natural beauty around you! Talk to the employees and find out why these sites are so special. Learning more about their history and ecology is the first step to discovering the importance of parks.
Parks Canada is a great place to start! Visit their site to find parks and historic sites in your area, as well as information about their conservation efforts. And above all, when visiting parks, be respectful of the nature and leave it cleaner than you found it.