Developing Awareness
The brilliant and evocative Irish playwright, George Bernard Shaw certainly provides us a lot to mull over. Shaw has given us so many memorable lines! Some of my favorites include, "Life is not about finding yourself. Life is about creating yourself" (basically don't wait for the opportunity, create it); or "A life spent making mistakes is not only more honorable, but more useful than a life spent doing nothing. Shaw was clearly a sharp character. There are plenty of jewels to pick from, but in the context of our climate crisis, the title quote (up top) is highly relevant.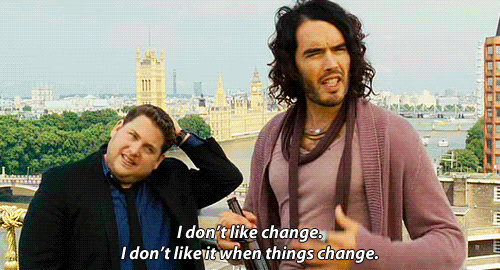 Bring On The Change
As we face the massive challenge of trying to break free from our high-consumption, fossil fuel dependent lifestyles, Shaw offers us this wisdom. We must also realize that "progress is impossible without change, and those who cannot change their minds cannot change anything." Obviously, we're going to need to reevaluate how we operate in order to tackle this climate emergency.
Adapt & Overcome
In order to change anything, we must therefore first work on our mindset. Try and keep our minds open & flexible, ready to accept the necessary changes. It requires us to be clear about our values and priorities, and shift other things accordingly. You'd be amazed at what we can actually accomplish, but it does begin with a coherent set of principles. We need to know where we're going, and be open-minded about how we're going to get there.
That's where adaptability comes in. Humans are famous for it! Indeed, that's what helped our species dominate this planet to begin with. We are capable of change. In more recent times, it's come to mean something else. Time and again we hear for the need for workers and organizations to be agile and adaptable. People are constantly being told they need to be able to change and change quickly.
Some More Shaw Wisdom
However, it really does begin with an individual's understanding and acceptance of change. What are we looking to achieve, and how can we get there? What are we willing to change to attain our goals? These are some profound questions.
These are definitely relevant considerations that require will reflection, as we all confront the climate crisis. To help guide you on your path of introspection, I'll leave you with a final quote from G.B. Shaw. (Although it has since been made famous by Robert F. Kennedy). In encouraging his audience to dream bigger, Shaw wrote, "Some men see things as they are and ask why. Others dream things that never were and ask why not."