An Urban Refuge
My family and I just spent a gorgeous day at Komazawa Olympic Park! Located in a corner of southwestern Tokyo, this huge green space provided us with a full day of outdoor fun. Outdoor activities are certainly a must for peace of mind when living in a big city (see The Sacred Balance), and this need is especially compounded with children. The endless sights, sounds, and smells of an urban capital can potentially weigh down on a person, and Tokyo is no exception.
In fact, it's not merely a city, but rather a megalopolis! With a population of approximately 38 million (the entire population of my home country of Canada is 36 million), across a metropolitan area of about 2, 000 square km, it truly is massive. If ever you have the opportunity to visit the city and make it up one of its many towers or skyscrapers, you'll see that the urban landscape stretches beyond sight. Still, that doesn't mean Tokyo is void of its fair share of greenery and flora.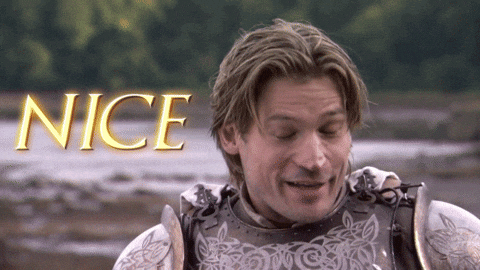 Outdoor Gems
Make no mistake though, they were certainly heavy on the concrete in the postwar period, and paved over a great deal. As with most cities, it can use a lot more trees in the bustling centers (like Shibuya or Shinjuku), but as you explore the city you'll find it to be surprisingly verdant. Although it's often referred to as a concrete jungle, or an urban labyrinth, the reality is pleasantly contradictory.
Green is Golden
There are countless green paths, parks and gardens all over the place! Having come from Canada, I'm accustomed to being surrounded by green, but this is a green of a different sort. Much of Canada's green is due to the absence of people. We have a huge country with a relatively small population cluster at specific centers near the southern border.
The rest of the expanse is still dominated by nature. In Tokyo however, nature has a way of creeping through the concrete, crowding balconies, windows, and school yards with all manner of plant species and corresponding colors.
Tokyo is a Tapestry of Color
There is definitely a diverse richness that I did not see back home. I'm constantly amazed by the variety of plants and colors springing out all over the place in Tokyo, and Komazawa Park is no exception. Built up to support some of the previous Olympic Games (1964), the park still plays host to a number of fields and complexes that welcome athletics of all kinds. These include, but are not limited to soccer, baseball, rugby, tennis, archery, track, and lawn bowling.
Outdoor Fun For The Little Ones
When you first arrive at Komazawa Park you'll notice a jogging path that circles the perimeter, with many little activity spaces peppered throughout. There are 3 children's parks (The Squirrel, Pig, and Horse Parks), dog parks, and a skate park. There is plenty of room to setup for a picnic, or roll out on one of those family friendly four-wheel bikes.
There are bike paths for touring the park, but there is also a specifically designated children's bicycle track, where you can rent small bikes for your little people. As with other children's bike tracks here in Tokyo, there are often manned by friendly senior volunteers who will happily offer assistance as you struggle to get your little one to to peddle.
Sweet Spots
Post-struggle, there's a central tent where you can pickup a beer or an ice-cream cone, but most seem to show up equipped with their own supply of snacks and beverages. It was great to see so many people out on the grass around the Hanami (Sakura Viewing Picnicking) Season. Groups of students, friends, families, and coworkers all like to make it out, and enjoy some food and drink under the trees (they're also pretty clean about it).
Delightful Dining
After a day navigating the activities with our toddler, my family and I came across a great, healthy and inviting restaurant in the far corner of the park. Offering farm-to-table goodies, in a bright and open environment, Mr. Farmer was a wonderful discovery!
It was able to satisfy our desire to eat both healthy and delicious without having to exit the park. Furthermore, they host a farmer's market there on every 2nd and 4th Saturday of the month (check out their FB Page for related events). We thought it was pretty good, and plan on going back!
---
Wrapping Up
From running the track, to encountering my first meerkat (I didn't know they were kept as pets until we came across someone out for a stroll with one), it was a lovely day at Komazawa Park, filled with plenty of trees, fresh breezes, and children's laughter. Overall, it was an entirely satisfying experience that I would certainly recommend for anyone looking to explore Tokyo's outdoor options.