A Meguro Gem
My family and I rounded out our Golden Week holiday with a visit to Meguro ward's very own Himonya Park. Tokyo is composed of 23 wards or cities, and each has its own unique character and specialties. Meguro ward is where we call home, and the holiday week provided an excellent opportunity to do some local exploring.
In fact, many Japanese use this time to get out of the city and travel back to hometowns or abroad. Seeing as how this was our first year in Tokyo as a family, we felt could avoid the holiday rush and get to know the local neighborhoods.
Enjoying Tokyo's Spring Colors
For starters, the park entrance greets visitors with an array of flower arrangements. Much like the rest of the spectacular green spaces in the city, this time of year also welcomes gorgeous colored flowers of all variety.
As we followed our little one into the park, we passed people playing soccer, kids throwing frisbee, and couples out for a romanic stroll. We of course had to make the compulsory stop at the kiddie park section, so that our son could test out the slide and try ridding the curious panda spring rider.
The Rowing Pond
From there our little one circumvented the other park visitors and made a dash straight for the boats. The park boasts a nice little koi pond, with a mini-island at the center. We've seen this type of similar set-up before.
The island hosts a little shrine or temple that is accessible by a picturesque little red bridge. It makes for great photos! This one was slightly different in that we were able to rent boats and row our way out under the bridge and to the other side.
Needless to say, the boats were the main attraction to our two year old son, who's favorite movie at the time was Finding Nemo. Thankfully, there were still boats available and we managed to board one with a minimal fee and no falling.
The Wonders of The Pond
There were turtles and koi fish of all shapes and colors. The turtles were the first to approach us, initially almost imperceptible with just their little heads peaking out from the equally grey-green water. Then we discovered the koi clusters. Or rather, they discovered us! I'm guessing they're used to visitors, as they really took to the boat, and began to swarm whenever we made a stop.
My wife was not a fan. She felt all the fish popping up and surrounding the boat were creepy and intimidating. To be fair, these fish aren't particularly small, and all their lips smacking was a little uncanny as the clouds rolled in.
It was the only stormy cloud cover we had had all Golden Week, and it coincided when we were isolated on the far side of the pond, surround by these giant hungry fish. We took the hint from the local ducks, and slowly paddled away from the mass of bodies that was pursuing us.
The Humble Koi
The koi is an auspicious fish in Japan, with a lot of history surrounding it. The predominant myth associated with the koi is that which reflects its persistence. As the story goes, the fish (originally from China) had once decided to swim up a waterfall, and for its efforts, had been transformed into a dragon by some local spirits.
As such, it can represent the struggle to overcome, as well as the promise of reward. Koi are also associated with wealth, luck, courage, and abundance. All around good stuff, and a welcome addition to a traditional Japanese garden pond.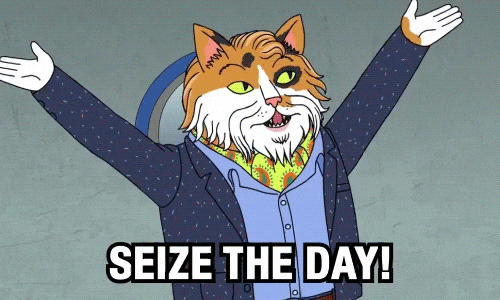 Carp(e) Diem
So there you have it. Regardless of their potential creepiness up close and in big numbers, the koi is a pretty ubiquitous creature throughout the country, identified with a considerable amount of symbolism. Despite their longtime domestication (descended from carp btw), I wouldn't necessarily let your little one try reach out for one.
Not only are they revered as family members, but the ones in the public pond at least did seem quite hungry, and collectively outweighed my pint-sized son. Still, he had a blast, and it was with difficulty that we eventually got him off the boat. We all had a good time, and all in all it was yet another really nice Tokyo park outing. More to follow!