The UN Climate Change Conference
Last week wrapped up the COP24 in Katowice, Poland (Dec 3-14). COP24, which stands for Conference of the Parties, is an international climate change conference organized by the United Nations (UN). It's kind of a big deal! Country representatives and leaders arrive from all over the world to discuss & coordinate the effort to combat climate change.
These momentous conferences each have the potential to become an incredible milestone. The world coming together to work for the common good does sound pretty awesome. However, such discussions also face the danger of simply being sidetracked by politics and too many split opinions.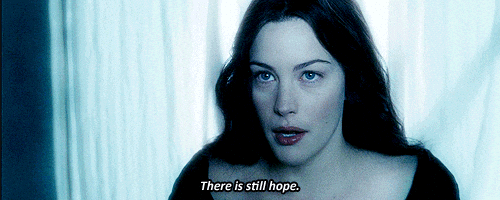 Hopes for COP24
This particular conference in Poland was meant to confirm the commitments that were made during the Paris Climate Accord. Bringing all these delegates together, it's also meant to serve as a backdrop for sharing relevant info as well as resolutions for the implementation of said commitments.
The end result was kind of a mixed bag. There were some wins, but nowhere near the serious and rapid action needed to mitigate the increasing threat of climate change. I've been closely following the news & developments (with hope and frustration I might add). Below, I've listed a few key highlights from COP24.
1. An Awesome Intro by David Attenborough
Sir David Attenborough kicked off the conference with a moving speech. He strongly advocated for the need to act urgently in order to protect all that is threatened by global warming. This includes the oceans, wildlife, food crops, and future generations. We stand to lose so much from unmitigated carbon emissions, and Attenborough did his best to highlight the need for immediate climate action. It was very well put.👌
---
2. Muted Activism
There were plenty of concerned citizens present as well, on top of all the world leaders, scientists and diplomats. Environmental activists from around the globe also make it a point to show up for these summits.
However, this time around, they were seriously suppressed by hosting authorities. Instructed to keep it down or face arrest, activists were also given a list or regulations (see Polish Crackdown). Still, they did what they could, emphasizing the need to break away from fossil fuels.
Climate change is the single most important issue we face."

-António Guterres, the UN Secretary-General (Click the quote to read his remarks in full).
---
3. The Fossil Fuel Lobbyists & Malevolent Actors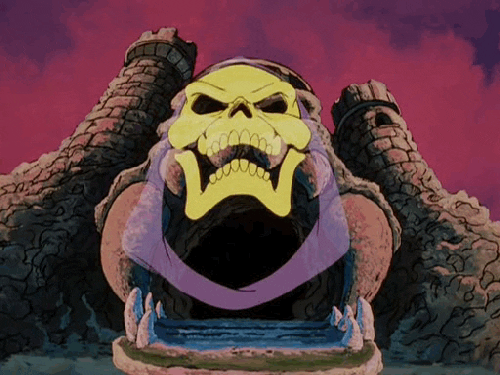 This point is pretty awful. Not only did the US once again send out coal lobbyists to the conference, but they actively got in the way of progress.
This included allying with Saudi Arabia & Russia (seriously!), in order to prevent the latest UN Climate Report from being welcomed into the summit (check out this Scientific American post for more details).
What an embarrassment. Holding back climate action further jeopardizes millions, but not at all surprising given the current White House administration.
---
4. Island Nations are in the Fight of their Lives
Representatives from small island nations of the world were at COP24 strongly pushing for significant climate action (see Pacific Beat). Fiji for one, was praised for its leadership! In addition, delegates from Kiribati, Vanuatu, & the Maldives all made the journey to Poland in order to pressure greater international resolve. It was simultaneously heartbreaking and inspiring to see so many people fighting so hard to try to make an impact at the talks.
---
5. What Was Agreed
Agreements were eventually made! The main goal of the summit was to hash out a "Rulebook" for implementing the commitments made during the Paris Accord. In that regard, they succeeded. Although it was fairly diluted, and will take years before coming into effect, it was a quasi win. This initial consensus can serve as a platform for more (see more details in this post from The Guardian).
If we didn't have this rapidly incoming deadline (see Running Low on Time), I'd say good job. But the goal here isn't obtaining an agreement, it's about obtaining significant and rapid action. In that regard, what was agreed upon is considerably lacking.
---
6. Greta Thunberg's Powerful COP24 Statement
Additional inspiration came in the form of Greta Thunberg's closing remarks. The Swedish teenager and environmental activist, really laid it out to the assembly. She called them on not doing enough for the children and grandchildren they claim to care for. She urged them all to walk the talk, and take the necessary action needed to preserve human civilization.
---

Power to the People
Based on the developments of the COP24, it doesn't bode well for global unified action in the face of climate change. The science is clear. The "rules" are clear. Even the technology and carbon alternatives are clear.
Progress isn't being halted by a lack of clarity. What's missing is the political will. We can do more, do better. What we really need is to generate greater public pressure in our home countries. A critical mass is needed, so that when these summits do take place, reps will feel strongly compelled to act.
Thankfully, local communities, environmental organizations, and grassroots student movements, are helping pick up the slack! They are working hard on generating the awareness & the will. Please help support their efforts and join them when you can.