Achieving Personal Efficiency
Want to be more productive in getting things done? Then you should definitely take a look at the Personal Efficiency Program (PEP). A remarkable read from Kerry Gleeson. It's one of my favourite productivity books! Although the content itself isn't mind-blowing, it's extraordinarily effective. This coming from someone who has read lots on productivity.
The PEP presents the importance of taking action now! The book offers a series of principles for getting things done while emphasizing the critical nature of immediate action. This isn't revolutionary, but it was surprisingly effective in motivating me towards making things happen.
A Personal Productivity Gold Mine
Although the tech side needs an update (it still includes faxes & PDAs), the methods are timeless. It teaches you how to become more personally efficient through your own individual habits. This is something that you don't often learn at school or with an organization.
Although they should definitely be teaching this! The principles of PEP provide a solid foundation for success anywhere. They also pave the way for the successful learning and adoption of other efficiency systems.
You can achieve personal efficiency by following some key principles, like "Do it now!" and the continuous improvement mindset. The advice is pretty simple and straightforward, yet challenging to implement. The secret is consistency. You need to work on the little things every day in order to get to the big wins.
What About the GTD System?
If you're into productivity, then you've certainly heard about "GTD," the Getting Things Done system by David Allen. A contemporary classic, it has been around for over two decades, with a well-established worldwide cult following.
The GTD framework is about having a system you can trust. A place to store all your to-dos, ideas, and projects so that it's out of your mind. Essentially freeing you up so that you can focus instead on what you have to do at present.
The GTD method is very interesting, and definitely contains a lot of advice that can be tried right away. The workflow requires some basic tools (a task repository & calendar).
In that regard, it is similar to the PEP. Also comparable is the need for a sorting system (inbox, trash, & folders). Although not explicitly stated, both the GTD and the PEP also use the 4D's of Decision Making (more on this later).
Productivity Over Process
I've personally tried the GTD system, with mixed results. I found myself spending more time on getting the system right (collecting ideas, tasks, and projects with the right context and in the right folder), rather than just getting things done.
That's why I like the PEP program! Because it focuses on developing key habits and getting things done, NOW. The emphasis is on making things happen, without overthinking the process. You can & will improve your own way of working through the Continuous Improvement mindset.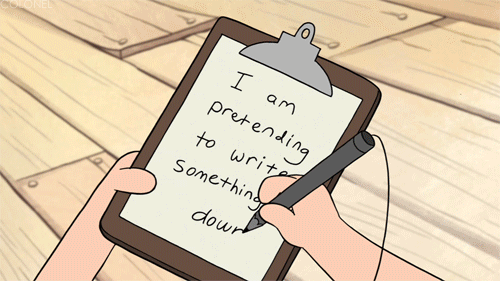 The 10 Personal Efficiency Principles:
Do It Now!
Get Organized (everything has a place)
Have One Place For All Tasks
Develop Routines to process work
Adopt Key Habits
Plan and Manage Tasks Regularly
Do It Right the first time
Follow-Up & Follow-Through
Maintain your system
Continuously Improve your process
The above are 10 Principles that I inferred from the book. Although, they aren't explicitly written in that way or order. Rather, it comes from a mix of headlines, takeaways, and synonyms found throughout the book. It's what makes the most sense to me, and I hope it'll benefit you too! 😉
The Decision Making Process
I would like to share with you my visual notes from the PEP book. The book itself does not include any diagrams. It contains just a few outdated images of the tools and systems you need to get organized. The diagram below includes my key takeaways and a decision-making process that will help you be more efficient. It follows the 4D's of Decision Making.
4D's of Decision Making
This process will help you decide immediately what actions to take now, later, or never. It starts with asking "Does it need to be done?" if no, trash it, if yes define the next step. The next step is the next action item that if done will help you achieve your objective. Decide what to do with the "Next Step" by applying one of the following 4D's:
Do It Now to completion – if it takes less than a few minutes
Delegate and forward it to the right person NOW – if you cannot or should not be doing it,
Designate and write it down NOW in your task list to be done at a designated time – if it will take you more time to do the task.
Discard (or File) NOW – if you have already processed the work.
Do It Now!
One of the first and most important principles is the "Do It Now" mindset. Do things as soon as you touch or see them. Don't procrastinate and put it aside! Do it right away, and to completion. If that's simply not possible, then designate it for a later date/time, but make sure you do it.
Another component of "Do It Now" is batching similar tasks. This means, grouping together related items/tasks and setting them in a regularly recurring schedule. This will help ensure that you actually complete the things at the designated time. The key is to make it a routine. Master this, and you will have this habit down!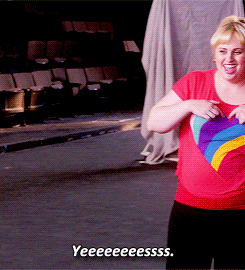 Continuous Improvement
The second most important & recurring principle of PEP is "Kaizen" or the "Continuous Improvement" mindset. If you notice that how you currently do things isn't smooth, then find a way to incrementally improve the process. It's up to you to try it, then keep adjusting until the process becomes optimal. Persistence is key!
Get Organized!
Make sure your digital and physical things are organized. Does everything have a home? Can you find things when needed? The following tools & systems can help:
Notebook or Agenda (digital or physical) to log your tasks. This should be the place with a complete list of all your to-do tasks.
Calendar (digital or physical) to manage your time, and control your workload. It should include: meetings, appointments, activities, reminders, deadlines, and milestones. Both personal and work-related. The calendar is your capacity indicator. Use it to control your workload. Also, if you book it, make sure you keep to it!
In-Box, Pending, and Out-Box trays (or just a wall-hanging storage with 3 pockets) to manage the flow of your tasks
Working Files to file/retrieve upcoming work (Current Projects, Routine Work, Agenda items for discussions, Fingertip info like phone#, computer codes, etc.)
Tickler Files to file/retrieve things that need to be reminded or revisited on a specific day or month. It consists of 43 folders (for 12 months, and 31 days). It's a foolproof reminder system, if checked daily. It can be used for storage in a way that avoids clogging up your pending basket. It's also for long-term pending and follow-through items. Search online or click here to learn more about them.
Reference Files to file/retrieve things you need accessible (Budgets, Client Account info, Research for Future Projects, Referenced Past Projects, etc.)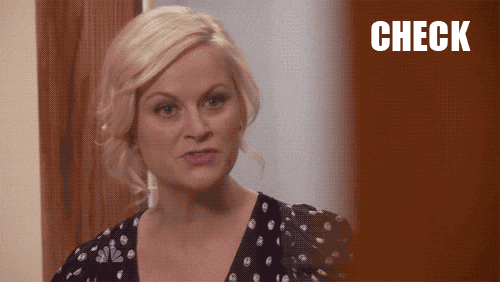 Develop Routines & Adopt Key Habits
A habit is "something that you do often and regularly, sometimes without knowing that you are doing it," (Cambridge). In order to develop a habit, you can start by setting routines. Schedule them, and do them consistently, until you don't have to think about them and happens automatically. See my image below for an example of daily habits & routines.
Plan & Manage Tasks Regularly
We are more likely to act when what needs to be done is clear.
Ideally, you already have a vision of how you want to live and work; as well as a set of corresponding values and principles that will help guide you through life.
Write down goals based on your responsibilities. For example, as a mom, a wife, a citizen, a project manager, etc. What do you personally want to achieve?
Think of strategies to achieve those goals. What do you need to do to get there?
Create project plans. Include to-dos lists & timelines. See what needs to be done and in which month you will accomplish it.
Monthly plan: In mid-month, sit down for a few hours to plan the following month.
Weekly Plan: Once a week, plan for the following week. Review the task list in your weekly WRAP (Weekly Review and Action Plan) session.
Daily Plan: Either the night before or the morning of, plan how the day will play out.
Make sure to regularly (at least quarterly) go through your goals and see how you're progressing. Adjust your plans accordingly, and keep getting things done.💪
Make It A Habit
You can apply the process and principles I covered here, to pretty much anything! From work-related projects and personal objectives, to big sustainable initiatives (wink-wink). This process is immensely useful! I find it especially valuable in our current struggle to combat climate change.
Make this process a routine, and apply it all the time until it becomes a habit. Just remember to do it now, and keep on improving your process.
Bonus Cheat Sheet!