Recommended Reading
This one was a long time coming! We've already been sharing some sweet book posts, but hadn't yet compiled a reading list. However, with all the time spent exploring online, we've come to realize how convenient these reading lists really are! So here it goes. Below are some of our favorite books related to sustainability and climate action.
Although this shouldn't come as a surprise, they're not solely focused on sustainability. These books actually cover a lot of ground. Each of them are also pretty great on their own, but taken together they provide some serious sustainability enlightenment. 😉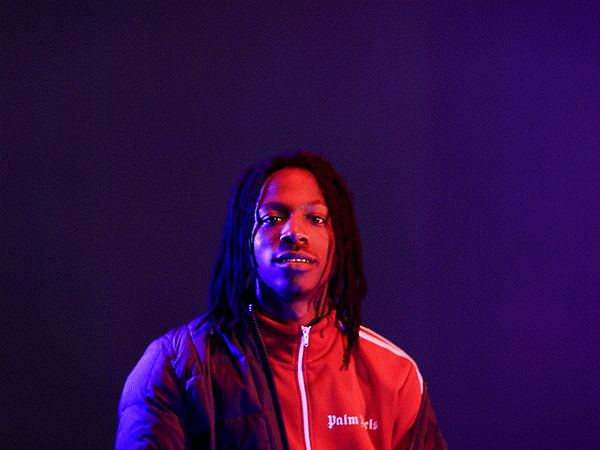 Hitting the Books
Reading this combination of books can definitely help you better decipher sustainability. Indeed, you'll be presented with a highly relevant and enriching narrative pertinent to both society and the climate crisis. These books serve to identify the challenges we face, as well as offer guidance towards their potential solutions.
Our hope, is that all this reading will give you more than simply a clearer understanding of sustainability as a concept. Rather, these books can also contribute towards a better understanding of humanity. Highlighting our strengths and faults, and ultimately our responsibility for each other and the environment.
Don't Be Afraid To Dig In!
It makes for quite a journey! Clearly, it will require that we all question how we currently look at the world & how we do things. This is a tough ask. Questioning your worldview, and challenging yourself is no small feat.
As such, it can seem potentially intimidating to dive in. Don't be! Start where you can. There's no direct route. In fact, sustainability is really more of a path than a destination. It's about adopting the mindset to find balance between ourselves and the natural world. It is possible!
An Enlightening Path
As with any well-trodden path through the woods, absorbing all this info does get easier with more steps taken. It requires learning about a bunch of different topics, but they do all eventually interconnect. Indeed, better comprehension of sustainability involves understanding more about climate change, politics, economics, human psychology and of course, science. They each contribute to the discourse.
While it might seem like a whole lot of reading, the topics are clearly interwoven. So although it might appear a lot to digest at first, in reality they're more like the layers of the same cake.
It becomes easier to absorb the information quicker as you get immersed in it. The reading is definitely worth it! The climate crisis is clearly one of the biggest threats to humanity and all the creatures we share the planet with. As a result, it's well within your interest to know why and what to do about it. So without further ado, here are 25 brilliant books to grow your brain matter and build your sustainability awareness.
---
We encourage our readers to borrow books when they can, but if you choose to purchase a copy, click the book cover image to order via Amazon, and support this blog in the process.
---
1. This Changes Everything
By Canadian author Naomi Klein, this book is a revelation. Although more people are finally learning that the planet is undergoing climate change, the causes are often (intentionally) convoluted. Klein breaks it all down and connects the dots for her readers.
It's not so much a case of, "it's our fault, but we're only human." Rather, it's a result of an intended path we're on. Our economic & political systems have been designed in such to have made the climate crisis almost inevitable. We can (and must) do it differently. In order to avoid even greater catastrophic consequences changes must be made. There's also a documentary film, click here for more.
2. The Sacred Balance
Written by renown environmentalist David Suzuki, this book offers a pretty comprehensive view of the many amazing benefits bestowed to us by nature. It's a nice book to start with, as it provides a ranged examination of humanity's relationship with the environment.
Suzuki achieves this through the exploration of the various elements that sustain life (like Air & Water). His book touches upon the deeper relationships that exists between humans and nature. Finally, he also offers us ways to improve our care and connection with the earth. For more on this book, click here.
3. Silent Spring
Written by Rachel Carson nearly 60 years ago, this was a landmark book for the environmental movement. Despite the decades since its initial publication, it is no less timely and potent. Carson brought serious attention to the widespread use of chemicals in the agricultural industry, and the subsequent danger to all life on earth.
By investigating the specific poisons in use through herbicides, insecticides, and pesticides, she generated the vigorous (and ongoing) debate that helped launch the US environmental movement of the 1960s. Silent Spring is a critical book for understanding the continuity of this struggle and recognizing the impact that our choices have on the complex natural systems that support life. For more on this, click here.
4. The Ecology of Commerce
Written by Paul Hawken, this book is meant to highlight the possibility of leveraging business to help resolve social and environmental problems. Such problems are often exasperated by short-sighted business practices.
Rather than take the destructive approach, Hawken offers a vision by which companies can actually maintain their own sustainability and profitability. They can achieve this through their consideration of the grander ecology in which they exist. Click here for more.
5. Cradle to Cradle
Written by William McDonough and Michael Braungart this book (that was made by something other than a tree) is an enlightening read! It's mainly about design and manufacturing. The authors encourage us to think about what things are made of. We should consider what happens to such items when we're done with them, and how we can make them better.
They provide readers with a fresh perspective to thinking about the purpose and design of our stuff. McDonough & Braunagrt offer an alternative means of looking at how we fulfill our needs. Click here for more.
6. The Green Collar Economy
Written by Van Jones, this book highlights the immense opportunity in the revolutionary transition societies need to take in order to fend off climate change and break off the addiction to fossil fuels. Rather than resist the glaring scientific evidence of man-made global warming, Jones explains the many benefits of choosing to adopt greener measures through the development of renewable energy sources.
The much-needed sustainability transformation will in fact create tons of jobs! Well paying, local jobs, that could also help redress wrongs done to disenfranchised communities. It's essentially a win-win! Click here for more.
7. Merchants of Doubt
Written by science historians Naomi Oreskes and Erik M. Conway, this book packs quite a punch! If the climate crisis is so terribly frightening, and there are so many awesome opportunities in our transformational shift to sustainability, then why haven't we done it?
This book provides you with the details on why public consensus has been so slow, and countries have yet to seriously decarbonize. Hint: there are some extraordinarily wealthy influencers literally rigging the system. It's an important and immensely enlightening read. There's also a corresponding documentary that is a must watch.
8. Why We Can't Wait
Written by the perpetually inspiring Martin Luther King Jr, this book lays out the struggle of the Civil Rights Movement. He explains the motivation and reasoning behind non-violent civil disobedience. Fighting for the dignity and equality that was denied African-Americans, King speaks to the need for non-violent action. Civil action that is necessary to help fulfill and expedite the legal progressions.
The parallels with the current environmental movement over climate change are evident. We are running short on time! King reminds readers that those fighting for what is right will eventually succeed. It will however require struggle and sacrifice. Click here for more.
9. The Sixth Extinction
Written by Elizabeth Kolbert this compelling book is a powerful indication of the extensive changes that are currently underway on our planet. Due to the excesses of human activity, we are bringing about the 6th mass extinction of life on this planet. We are dooming countless species, and quite possibly ourselves. Although there have been mass extinction events in the past, this time around there is no grand external threat to blame. Humans are the cause. Click here for more.
10. Oil & Honey
Written by Bill McKibben, this book narrates his personal journey from author and environmentalist, to climate change activist and founder of 350.org. As he describes it, he would like nothing more than to keep to his quite rural life in Vermont and help raise bees! However, it is his very love and concern for the rural life, including the bees, trees, plants and animals, that compel him to act.
McKibben simply knows too much, and has seen to much, to allow the rising threat of man-made climate change endanger his daughter and indeed all future generations. This book is an account of his actions and reflections as he pursues his quest to help society break free from its dependency on fossil fuels. His fight is ongoing. Click here for more.
11. Climate Justice
Written by Mary Robinson, this book highlights the considerable impact of grassroots organizations in their effort to combat climate change. As former UN High Commissioner for Human Rights, Mrs. Robinson had the opportunity to meet with and learn from people from all over the world. It helped her realize that Climate Change and Human Rights are firmly intertwined and therefore need to be solved together.
The horrors and devastation of climate change are already present. It is no longer merely a problem of the future. People are already facing it! Robinson's book focuses on some of those people. She recounts the strength and resilience of people from all over the world, as they come together to respond to the threat. They do so through communities and organizations, assisting one another as they confront the crisis. Her message is uplifting and poignant. Click here for more.
12. Small is Beautiful
Written by E. F. Schumacher this tiny book hits well above its weight! First published in 1973, it examines the way in which modern society has organized its economy. It also questions whether or not this was really the right way of doing things.
The environment is obviously being ravaged and depleted, yet people aren't necessarily happier for it. Furthermore, the distribution of said environmental resources are so skewed as to enormously enrich a small number of elite. This wealth continues to accumulate, while the vast majority are left in poverty. Schumacher asks you to think it over. There are alternatives. Click here for more.
13. Drawdown
Edited by Paul Hawken, this collection of climate solutions (there's a hundred of them), represents a beacon of hope. Yes, there are ways that we can drastically cut our carbon emissions and thereby lessen the threat of climate change. The battle for the future isn't over yet, and there is still a great deal we can do.
Hawken is an environmental activist and also the author of The Ecology of Commerce (also on the list). He encourages you to work for the world you wish to live in, and provides you copious amounts of information to help you figure it out. There are stories and guidelines, considerations, research, science, and of course, inspiration. There is a lot going on in this book. Click here for more.
14. The Uninhabitable Earth
David Wallace-Wells gives you a powerful account of the climate emergency. While our blog does does try to stay focused on solutions and positivity, there are exceptions. We want to provide positive encouragement to our followers, but we can't ignore the very serious consequences of business as usual. Humanity is facing a crisis.
Wallace-Wells offers you with a gripping and comprehensive account of the challenges we face. It's a powerful motivation for change. Click here for more details.
15. Talking To My Daughter: A Brief History of Capitalism
Written by economist and former Finance Minister of Greece, Yanis Varoufakis, this book makes for a really great read. Intentionally simplified, the book makes a powerful case for understanding the present state of environmental destruction. That the enormous & growing influence of money in our political process is at odds with democracy. If capitalism is to be the dominant force of the global economy, then it is only natural that the population at large will suffer for it.
Varoufakis might be considered somewhat radical as a result, but the proof does ultimately speak fo itself. Our economic models are designed this way. As someone who has both studied, and literally lived through, the consequences of capitalism over democracy, his case his compelling. Our current system is a choice. Varoufakis for one thinks that we can chose better. Click here to read more about his political platform though Progressive International.
16. Facing The Climate Emergency
Written by psychologist & climate activist Margaret Klein Salamon.
17. Earth Democracy
Written by the incomparable Vandana Shiva.
18. Sowing Seeds in the Desert: Natural Farming, Global Restoration, and Ultimate Food Security
by Masanobu Fukuoka.
19. This Is Not A Drill: An Extinction Rebellion Handbook
The Extinction Rebellion Handbook seeks to empower you to take action
20. PostCapitalism: A Guide to Our Future
There are alternatives.
21. Reason For Hope
Dame Jane Goodall spent a lifetime exploring the natural world and discovering more about primates than anyone else on the planet.
22. No One Is Too Small To Make A Difference
This book is a collection of Greta Thunberg's speeches.
23. Under The Sky We Make
Written by climate scientist and educator Dr. Kimberly Nicholas.
24. All We Can Save: Truth, Courage, and Solutions for the Climate Crisis
Edited by Dr. Ayana Elizabeth Johnson & Katharine K. Wilkinson.
25. The Future Earth: A Radical Vision for What's Possible in the Age of Warming
by Eric Holthaus.
---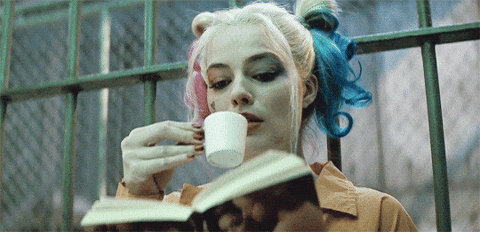 So Much Reading!
This list is by no means complete. We're obviously still reading! We will however attempt to update it as often as we can. If you've already exhausted this list, you can find great additional reading by clicking here. You're also welcome to share your own recommendations in the comments below. Happy reading!📖