The Future of Business
The planet is undergoing some serious changes. The climate is in crisis, biodiversity is plummeting, and the critical resources on which we all depend are under even greater strain. Clearly we need an equally meaningful change in both society and business.
Thankfully, business has the skill and ability to help achieve the sustainability transition. Corporate operations need not be odds with environmental preservation. Furthermore, as integral members of society, business leaders also have a responsibility to their employees, customers, and shareholders.
The environmental crisis is real. It's time organizations responded in kind, and adapted to reality. Below is a selection of books to do just that. Without further ado, here is our list of Top 10 Sustainability Business Books for better understanding and engaging with sustainability.
---
We encourage our readers to borrow books when they can, but if you choose to purchase a copy, click the book cover image to order via Amazon, and support this blog in the process.
---
1. Green To Gold
Daniel Etsy & Andrew Winston have compiled a practical guide for adopting a sustainability business strategy. With plenty of examples, and clear implications of the environmental reality bearing down, Green to Gold definitely offers value readership. Click here to view the full post.
2.The Ecology of Commerce
Paul Hawken offers up his view for the reconciliation between business and the environment. The climate crisis will only become increasingly devastating. It should be used as a wake-up call for remodeling our industries towards methods and operations that are more compatible with our natural systems. Filled with wisdom and plenty of business guidance. Definitely on of your key sustainability business books! Click here to view the full post.
3. Start With Why
Simon Sinek is a gifted organizational consultant & motivational speaker. In his seminal book, he highlights the need of organizational purpose. In doing so, Sinek offers up some terrific wisdom for both yourself and your business.
Learning more about what drives you and your work can help place it in the bigger picture and assist you with that long-term perspective. Thinking sustainably means adopting that view. To learn more about it, click here.
4. Leading Change
John Kotter is a business leadership guru. In Leading Change he provides a clear roadmap for introducing and implementing change in your organization. His 8 Step Process for Leading Change is an especially impressive realization. Click here for more.
5. Doughnut Economics
Kate Raworth provides an alternative economic model. One that creates a balance between business, society, and the environment. The current economy was based on the false assumption of infinite growth. Clearly we need one better adapted to reality. Raworth's proposed Doughnut Economy does just that. Click here for more.
6. Making Sustainability Work
Marc j. Epstein & Adriana Rejc Buhovac have put together an instructional guide for business sustainability. The need is there. Pressures from society, governments, consumers, and the environment are all compiling. Those in business who wish to remain so must consequently adapt. Included are processes, metrics and recommendations. Click for more.
7. Sustainable Value
by Chris Laszlo highlights the competitive value of sustainability. Along with addressing the very pressing social & environmental concerns related to climate change, sustainability represents brilliant leadership. Lazlo even includes a step-by-step for determining how business can measure this value. Click here for more.
8. Thinking in Systems
Donella H. Meadows introduces readers to system dynamics. Indeed, Meadows sheds light on the interconnectivity between society, industry, and the environment. Such large complex issues require a broader form of thinking. One that includes elements that are not immediately obvious. Click here for more on Donella Meadows and her work.
9. The Upcycle
by William McDonough & Michael Braungart, The Upcycle guides readers down a path of regeneration. They present an alternative vision by which businesses and organizations can adopt greater sustainability. The same authors as Cradle-To-Cradle, this time round they explain the process by which our products can find harmony with nature's constraints. Click here to find out more.
10. The Big Pivot
Andrew Winston breaks down the current pressures and challenges of the modern business environment. These are obviously compounded by the climate emergency. Resources are being strained and consumers are becoming more aware of corporate operations. The signal is loud and clear, businesses must elect to pivot in order to do well in this fast changing landscape. Click here to view the full post.
---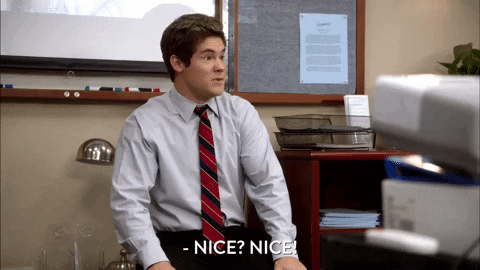 Sustainability Is Good Business
There's definitely a lot to gain from the sustainability transformation. In addition to helping us with the climate crisis, it also represents an enormous opportunity for business. We can do better. Hopefully these brilliant business books will serve to inspire you with possibility!