Simple Swaps & Suggestions For Reducing Holiday Waste
The holiday season is upon us, with Christmas and New Year's Eve just around the corner. Waste management groups and zero waste advocates in Canada estimate a 25 percent increase in waste over the holiday period compared to the rest of the year. Think of all that wrapping! The colourful paper, the gift bags and ribbons, the paper plates and plastic cutlery, all that tape and bubble wrap. All that stuff that ultimately ends up in the landfill.
In addition to the usual holiday consumption, this year we're also dealing with a global health pandemic! The current public health crisis also comes with its own set of challenges, suffering, hardship, and yes, added waste.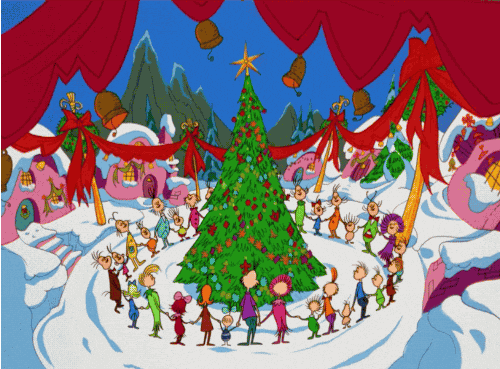 The Holiday Spirit
It's hard to say for sure how much of an impact COVID-19 will have on the mountain of waste produced during this festive time. Gatherings have been severely restricted (at least in my city!), but disposables & single-use plastics in particular have contributed significantly to our output of trash.
Just because we might be avoiding the huge gatherings and nights out, doesn't mean we can't also take action to lighten the burden on our planet. Especially when everything else seems so heavy! So here are some ideas for a low-waste holiday season.
The Decorations
The best decorations are ones that you can use again, and again, and again. This means the keeping hand-me-down decorations in rotation, as well as protecting new items from damage. The more use you can get out of your decorations, the better!
In my family, we have ornaments that my grandma used to hang on her tree from when she was a young girl. We still put them up every Christmas. Eventually, my brothers and I will get them and keep the tradition going.
If you're looking to buy new (or new to you), it might also be worth splurging a little more for those extra "nice" bulbs or strings of lights. Quality is indicative. By opting for the good stuff, (hopefully) you can trust them not to break after a season. Not having to buy more again the next year is a win-win if you ask me!
Get Creative!
Local buy-and-sell groups and online marketplaces are a great place to find decorations, keeping them out of landfill and in use for seasons to come. After all, one person's trash is someone else's treasure.
If you're feeling crafty, here are some DIY ideas using materials in your pantry or just outside your back door:
A cranberry or dried orange garland can be wrapped around your tree, which can be hung outside after Christmas for the birds to enjoy too.
A wreath made of spruce clippings, pinecones, and holly berries, tied to a wreath frame or metal coat hanger.
Pine sprigs, cinnamon sticks, and leaves on the table or in a vase can turn your home into a cozy Christmas haven.
Gingerbread ornaments (pictured above The Decorations) are some of my favourites! Hung with twine, they can be composted if and when they begin to fall apart.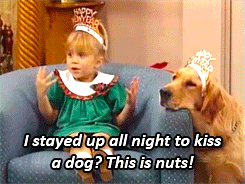 New Year's Eve
Ready to put 2020 in the past? Me too! But instead of going all out with the balloons and confetti on New Year's Eve, there are plenty of other ways to enjoy low-waste holiday celebrations.🥳
Avoid anything with "2020" on it. After all, they can only be used for one night.
Cut out shapes, like stars and hearts, from cardboard and paint them gold and silver. Make tissue paper pompoms that can be hung around the house. Fairy lights or candles in glass jars are simple and look amazing.
And at the end of the holidays, take care putting things away so they don't get damaged sitting in a box for the next 11 months.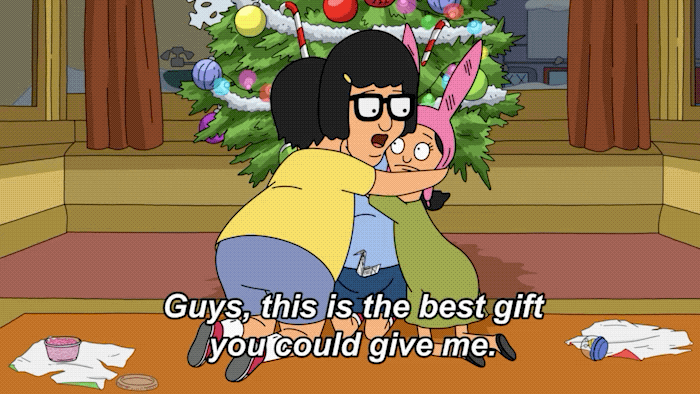 Low-Waste Holiday Wrapping
One of the worst offenders of that extra holiday waste is wrapping paper. Did you know that most wrapping paper can't be recycled? Especially if it's covered in glitter or made of foil. If you're not sure, it's always a good idea to check your municipal recycling guide to see what can go in your blue/green bin, then separate accordingly.
If you still want to wrap your presents, you can use leftover newspaper or colourful magazine pages. I love the look of unbleached brown wrapping paper, tied with twine. You can draw your own designs on the paper and skip the gift tag. Bonus points if you learn how to wrap without tape!
Gift Wrapping Alternatives
Gift bags and tissue paper or fabric bags are perfect if you're looking for something reusable. You can even double up and make the wrapping a part of the gift. Like a cool scarf or tea towel, which can be folded and tied (check out the art of furoshiki), or a cute cloth tote bag that can double as a post-holiday shopping companion.
To prepare for next year, save some of your favourite cards to make up-cycled gift tags by cutting out any designs or words from the front, and punching a hole in the top.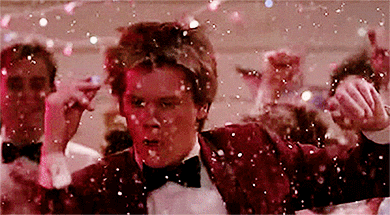 The Parties
Where COVID-19 Protocols Allow
If you're hosting a dinner, offer your guests reusables plates, glasses, and cutlery. Use cloth napkins instead of paper ones. Not only do they help support your low-waste holiday, they often look way nicer.✨
The Low-Waste Holiday Approach
If you're going to someone else's party, try bringing your own cup. I promise you it won't be weird. It might even strike up some interesting sustainability conversations too.
Resist the urge to buy a new outfit. Mix and match what's already in your closet, or add in some statement pieces to create a whole new look. You can also check out your local thrift stores for some inspiration.
Instead of sending the year off with a (literal) bang, skip the fireworks this New Year's Eve. Not only do these release significant levels of carbon dioxide and toxic pollutants into the air, but the small metal fragments that create the colours can settle into the soil or get washed into rivers and lakes.
Gather around a bonfire, attend a local fireworks show, or simply watch the countdown on TV with your friends and family. I'm sure that there are plenty of other ways you can attempt a low-waste holiday season (feel free to share in the comments below👇).
By this time next year, hopefully everything will be back to normal. In the meantime, savour this time and celebrate the small steps you can make for our planet. After this difficult year, you deserve it!
Editing by Marc-Antoni Tarondo