Tuning Into Sustainability
Listening to podcasts has become one my enduring pastimes. It's been able to provide me with a meditative outlet from the stresses of everyday life. Indeed, podcasts have even contributed to some moments of deep reflection and inspiration.
As the cold weather sets in, I seldom find anything more comforting than sliding on my abnormally large noise-cancelling headphones, firing up Spotify, and entering a new and unexplored part of the world.
As we begin to wind down this unorthodox year, it felt fitting to offer a list of some of my favorite sustainability-focused podcasts. Insightful listening, that has served as a contrasting backdrop to this rather bleak year. Thankfully, there really are some excellent podcasts out there!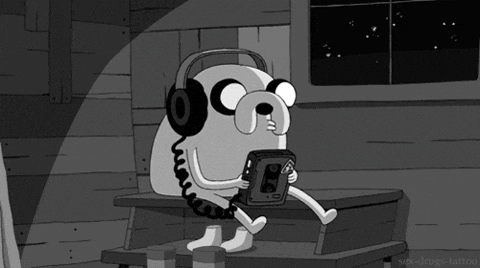 Each of my selections has taught or inspired me. They've also helped to rejuvenate my passion for climate issues, the environment, and sustainability. I hope that they will do the same for you!
1.
Warm Regards
Category: Climate Change
Warm Regards is an intriguing podcast about our warming planet. Hosted by scientists Jacquelyn Gill (paleoecologist) & Ramesh Laungani (biologist), they also bring together a number of various climate scientists. Their goal is to help listeners to better understand the environmental headlines of the day. It's an interview-style podcast, with guests ranging from newsmakers, and scientists, to those out there on the front lines of the climate crisis.
Episode Recommendation: Telling Human Stories. This episode shifts the focus away from the impersonal climate change data that bombards our newsfeeds. Instead it works to connect listeners with those who are directly confronting the climate crisis.
2. The Energy Gang
CATEGORY: Clean Energy, Technical
The Energy Gang discusses the rapidly transforming world of energy. This includes cleantech, renewables, and the of course the environmental effects. This podcast offers up a deep dive into the energy sector. From technological advancements, to related policy issues. Although I wouldn't recommend it as your first go-to podcast for background noise. This one requires a bit of a commitment.
Episode Recommendation: Revisiting Pandemic Predictions for Energy. This episode asks how COVID-19 has shaped the energy transition, where we predicted we would be, and where we are moving to in 2021.
3. Climate Cast
CATEGORY: News, Short
NPR's Climate Cast offers a quick peak into the latest research on climate change. This 5 minute podcast is great for anyone on the go! Or for those of you looking to get your toes wet with climate change research.
Episode Recommendation: Can Shorter Climate Plans Net Quicker Change? What would happen if we moved away from 20-30-year climate targets and instead focused on 5-year plans? Tune in to find out.
4. No Little Plans
CATEGORY: Sustainable Development Goals (SDGs)- Canada
No Little Plans looks at the state of the SDGs in Canada. It features many of the individuals who are helping Canada to reach sustainability targets for 2030. I consider this to be essential listening for all Canadians. It'll certainly provide for a greater understanding of the current problems we face as a nation, as well as a possible path forward. In addition, for those of you interested, it also covers such topics as the problem with contract work, water security, women's rights, homelessness, etc. If that caught your attention, then No Little Plans is the place for you.
Episode Recommendation: For Love of Country Food. A look into the food security epidemic in Nunavut. It also includes how we can actually remedy the situation and meet the United Nations' goal of Zero Hunger by 2030.
5. A Sustainable Mind Podcast
CATEGORY: Interviews, Diversity
This podcast hosts weekly interviews with the people behind some of today's most impactful start-ups, organizations, and campaigns. A Sustainable Mind explores a diverse and colorful range of topics. From sustainable beekeeping & ethical fashion, to the best camping foods to pack for your adventure. It even covers sustainable intimacy products!
Episode Recommendation: People of Color in the Outdoor Community. An interview with the founder of Latino Outdoors, José González. He speaks to the importance of diversity and environmental/outdoor equity for all.
6. How To Save A Planet
CATEGORY: Climate Change, American, Easy Listening
Journalist Alex Blumberg joins scientist and self-proclaimed "policy nerd" Dr. Ayana Elizabeth Johnson. Together they discuss the big climate questions facing our planet, what we can do, and how we can do it. The hosts are light and jovial, offering not only a wealth of information, but also a few eye-rolling jokes free of charge.
Episode Recommendation: Making Republicans Environmentalists Again. Have you ever wondered why there seems to be uniform climate denial in the Republican Party? This episode looks to see why that's currently the case. It hasn't always been.
7. Sustainababble
CATEGORY: Comedy
Need a break from the heavy, in-depth, and sometimes discouraging information on the state of environment? Look no further. Sustainababble offers a light and undeniably informative take. Hosted by a pair of sharp, occasionally crass, British lads who chat about all things environment and sustainability.
Episode Recommendation: Eco-Anxiety. This episode postulates that perhaps a problem, even greater than that of climate change, is that we as a society feel powerless to do anything about it…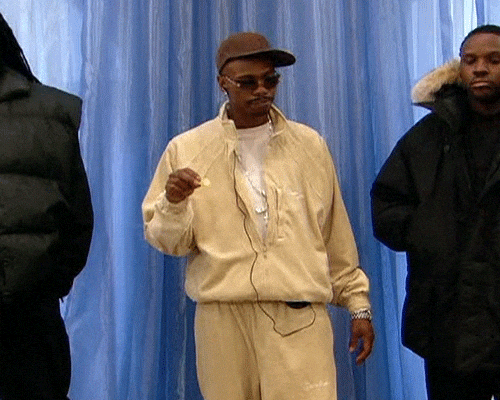 Happy Listening
While listening to podcasts won't save the world, it can help to reinforce our motivation, change our outlook, and hopefully inform better decisions. If this year has taught us anything, it's that we, as a species, are capable of remarkable collective action.
I sincerely hope that we continue to rally together for the greater good. Be it against the Covid-19 pandemic or the climate crisis. I know I'm not alone in my excitement to move forward past 2020, and greet the new year with hope and optimism!
Editing by Marc-Antoni Tarondo