The Joys of Cooperative Agriculture
As a master's student at Royal Roads University, I had the opportunity to participate in a Mitacs Research Training Award. For my research, I chose to focus on cooperative agriculture. I already knew that it had all kinds of benefits! But I wanted to delve deeper into the sustainability of it all.
For starters, the benefits of cooperative agriculture include lower overhead costs for farmers, increased quantity and quality of outputs, and a heightened sense of community belonging. So many clear wins! In addition to these however, I wanted to know about what specific aspects applied to my own community farm. Namely, the Nurture In Nature Community Farm (NINCF) in Pemberton, BC.
Our community farm in Pemberton, BC.
Nurture In Nature
NINCF was initiated in Spring of 2020 as a result of our heightened awareness of the fragility of our food systems. 15 individuals joined up in March, and we decided to communally cultivate 10,000 square feet of unused property. Together, we turned an old fallow farmland into a budding food forest for our families. In the end, we produced over 300 kg of food. And we had a great time doing it!
The Research
For the project, Dr. Richard Kool of Royal Roads University signed up to be my academic supervisor. He helped me to design a research proposal with ethical considerations for research participants.
We then worked through a literature review of cooperative agricultural terminology, variations, criticisms and suggestions. I spent 6 weeks reading about how cooperative agriculture, could, should, does, and/or doesn't work. It was a lot of reading!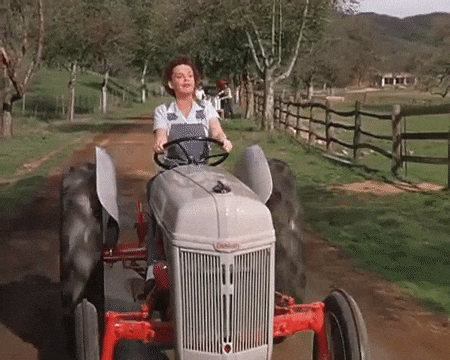 Farming Terminology
Conventional farming is what we call the current mechanized and industrialized system that most of us imagine as farming. This version of farming often uses huge tractors to till, seed, harvest, and fertilize crops. It compacts and degrades soil, creates pollution, and reduces biodiversity of surrounding landscapes.
Fortunately, many farmers are beginning to recognize the consequences of conventional farming and are turning to what are known as Alternative Farming Networks (AFN's). Through many different methods, AFN's strive to incorporate food as a crucial aspect of their community. Food is life, rather than just a commodity to be bought and sold.
Thinking For The Long Run
Which totally makes sense of course! If we don't consider the longterm impact of food security & production, we end up endangering ourselves. This is obviously of critical importance. If we destroy & degrade our biosphere through unsustainable agricultural practices, we threaten our ability to continue sustaining ourselves from it.
According to some reports, we only have 60 years of topsoil left! We simply can't feed ourselves without the soil and the organic materials that it produces. We need our living soil, regardless of how much technology we think we can create.
I also really liked the term civic agriculture. It demonstrates that a community's social and economic structures are inextricably linked. Food production can be used as a means to do right by, for, and within your community. Clearly, there is a lot to be gained from it!
My Research Questions
From my deepening understanding of cooperative agriculture, I then designed an online survey for the members of my community farm. Indeed, I devised my research questions to learn more about why they had joined up in the first place.
What were the underlying values that motivated them to give up their own time and get their hands dirty? I was genuinely excited to learn more about what really attracted people to it, and what they thought of it after the season was over.
Our Discoveries
After receiving back my online surveys, I was delighted by the depth of the responses. I saw right away the care that these individuals were putting into their volunteering time. Their responses matched my research:
🥕 (1) There is a market for locally grown produce. People want more of it!
🥕 (2) Members saw participating in the farm as an act of joining in. It worked to help counteract larger systemic issues such as climate change, consumerism, and irresponsible land use.
🥕 (3) Participation in the garden increased member's knowledge. As a result, they expressed gratitude for the ability to learn through experience.
🥕 (4) Members noted positive social, emotional, and psychological benefits from participating in this community initiative.
🥕 (5) The most difficult aspect of cooperative agriculture was achieving a work-life balance. It involved another layer of time management from undertaking this new commitment, while juggling existing relationships and responsibilities.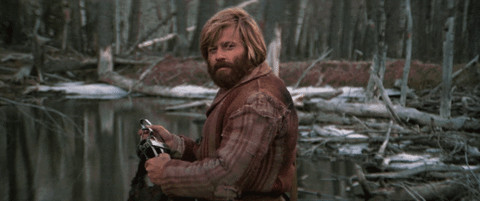 The Catch
There was one aspect of my research that didn't correlate with the rest. That was that farm members never mentioned feeling better physically as a result of their participation. In this very outdoorsy town, I imagine this was probably due to the fact that members were already active and eating well.
Indeed many people around here live a relatively healthy lifestyle. That's before they even joined in any cooperative agriculture! Because of our mountain lifestyles, our community farm had a greater impact on members' social and emotional well-being, rather than on the physical.
Sharing The Experience
After I completed the report of my findings, I realized that it wouldn't do this extraordinary experience justice with only a 50-page research paper. So instead of simply filing my research away, I created a script from the members' responses. I then asked them to send me the voice recordings of their answers. It was a great personal touch!
Supplied with their recordings, I then created the story of How We Grew Our Own Food, and How You Can Too!! So please, enjoy our video!👇 And good luck growing your own food! It'll definitely help create a sense of belonging in your community as well as decrease your environmental impact in the process!
Grow Your Own Food – In Community
Editing by Marc-Antoni Tarondo