My Chosen Path
In my last post, I confessed my uptake in DIY projects during lockdown and how this promoted greater sustainability in my life. Well it wasn't just my hands that were restless over the self-isolating winter months. My mental stimulation and drive for personal achievements was at an all-time low. As a result, I enrolled in a mentoring program and have never felt more inspired on my green career path.
You might be wondering what a green career even is and to be honest, there's no official definition. We use it as a term to encompass occupations in the environmental sector.
This includes specializations like sustainability, forestry, education, ecology, and resource management. My academic background is in Environmental Science and Management, which is as broad as it gets with many different avenues.
It's also one of the toughest to get full-time work when entering the market. Needless to say, having someone to help guide me through these early stages of excitement, confusion, and despair has been a game changer.
Sustainability Mentoring
Six months ago, I was applying for jobs week after week and rarely getting any feedback. I spent half of this time finding suitable jobs that were entry-level and within commutable distance. Some weeks this seemed impossible. Of course, being in the middle of a global pandemic didn't make things easier.
So when I came across the Green Mentorship program run by Project Learning Tree (PLT) Canada, I was more than ready to explore new approaches for kickstarting my career.
Now, when I agreed to be a mentee, I had no idea what to expect. The first image that came to mind was Mr. Miyagi from The Karate Kid. Even after I was accepted, enrolled, and matched with a mentor, I had little understanding of what would be gained.
Embracing Change
This out-of-my-depths feeling was discouraging at first, being someone that typically thrives on clearly laid out plans. Apparently, I wasn't the only one. Fellow mentees and mentors seemed just as disoriented, but brought an unwavering eagerness to learn and grow.
It was a comforting and inspiring feeling knowing that others were in a similar floating boat hoping to set their green career assail. So when I met my mentor for the first time, I didn't feel as bad admitting I was unemployed with few prospects. In my mind, this made me a failure. Instead my mentor saw me as someone trying to better myself and this supportive attitude was the necessary foundation that pushed me forward.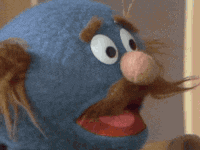 Gaining Clarity
As I progressed through the mentoring program, I realized it was up to me to create the structure and mold our relationship to one that would best help me develop professionally. For once, I was in the driver's seat with a personal guide feeding me information, advice, and reassurance.
I think when you're so young in your career, you're figuring out for the first time how to fully rely on yourself. You don't know what job will give you the best experience or where it will lead to. You don't know what is a good salary or what things are important to look for in the job ad. It's scary, and nobody in school, or in your young-adult life told you how scary that chapter was going to be.
To be honest, I felt cheated some days. I invested all this money and time into schooling with the promise I would be more successful, but it felt like a lie.
From Lost at Sea to Full Speed Ahead
Desperately I searched for a hidden roadmap, a golden resume, or a secret interview tip that would be the answer.
At the end of the program though, I found that everyone's map is unique. It is far more important to be focused on what you truly want than what you picture success to be.
Mentoring was never about what I should and shouldn't do. Instead, my mentor gave me insightful advice and supportive feedback to create the best pathway for myself. If you chose to try out mentoring, I hope it can do the same for you!