The Forest For The Trees
Climate change is definitely not a secret. Unfortunately, extreme weather is now rocking the world, causing tremendous grief and suffering all over the place. From North America, to Asia, to the Arctic, we are facing climate events that are clearly out of the norm.
Added to all the personal experiences are the daily news publications, the scientific reports, best-selling books, social media threads, and shared anecdotes from friends and love ones. Signs of a climate emergency are literally everywhere.
In that context, we're clearly moving too slow in adapting our habits and industries to match the threat of climate change. British Columbia's forestry industry sadly falls under this list as a result of their hunt for old growth forests.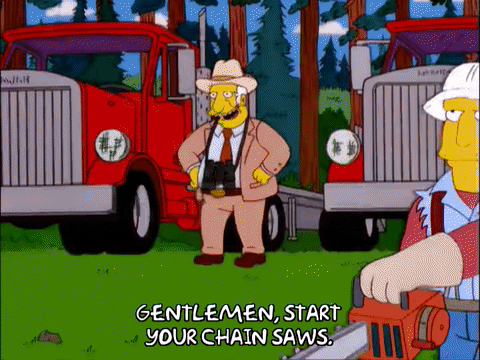 The Cutblock
In 2019, I visited a cutblock for the first time. Cutblocks are parts of a forested area which have or will be harvested. This cutblock was located on Haida Gwaii. Also known as the Canadian Galápagos, it's collections of islands off the coast of mainland British Columbia (BC).
At the time, I was completing a course on environmental assessments, when we visited the cutblock as a field trip. It was an area that had already been fully harvested, and it was utterly heartbreaking.
Recognizing Tragedy
As a nature lover it was quite astonishing looking out at a bare spot where trees stood before. How could this be sustainable? As we moved into the cutblock, we approached a stump that was noticeably larger than the rest. Our professor, who also completed forestry environmental assessments let out a sigh.
The tree that had stood there had been tagged in the assessment as one that should not be touched. Due to its age, the tree was of ecological importance. This had obviously been ignored. All that was left of this ancient sentinel was a stump about a metre wide.
Shortly after we entered a section of standing trees. As I stood at the base of a tree I looked up, it seemed to go on forever. The trunk was huge, a couple of us students could not even link arms standing around the base. Our professor began to tell us why this tree was so important.
He finished by stating that this tree was the same size as the one that was logged to a stump, and the ecological damage that could come from that action. I felt immense emotion that day. It made me question the forestry industry, one that I had been taught had been a sustainability leader in Canada.
The Photo Series
Almost two years later I felt this emotion again. As I scrolled through Instagram I was taken aback by a post from Ancient Forest Alliance. It was a photo series filled with cutblocks with stumps the size, or bigger, than the ones I had seen on Haida Gwaii. Except, this time, there were before photos. The photo series (taken by TJ Watt) depicted the damage that logging has had on Vancouver Island's old-growth forests.
It should be noted that this isn't the first time activists have spoken out about logging on Vancouver Island. The 1990's "War in the Woods" was the largest act of civil disobedience in Canada to this day. Over 900 arrests were made before the government ruled in favour of the activists, prohibiting industrial-scale logging on portions of Vancouver Island and the mainland coast.
Almost 30 years later, it is mesmerizing how quickly a movement can gain traction online. Soon I was seeing many posts pop up on my feed regarding the photo series and the ongoing battle at the Fairy Creek Blockade.
What is Fairy Creek?
Fairy Creek is an unlogged watershed on Vancouver Island. The watershed is part of the world's largest area of ecologically rare temperate rainforest. Filled with dense old growth forests, with trees as old as 800 years, the watershed is located on the unceded territories of the Pacheedaht.
To logging companies, they are a golden ticket. Each tree has immense value and is quality lumber. This has led to a fight for the trees between the industry and activists trying to protect the area.
The Fairy Creek Blockades
In August 2020, activists began establishing blockades on a forestry road in the watershed as Teal Jones Group, a logging company, planned to begin using their permit to log the land. They intended to log 200 hectares of the 1,200-hectare watershed. Many companies have defended the logging of old growth forests by citing the province's dependency on the industry for employment.
The corporate claim is that without the harvesting of these old growth forests, many people would lose their jobs. To provide some context, Teal Jones Group currently employs over 1,000 people in BC. While that not seem like much in a province of 5.2 million people, forestry itself actually makes up the largest manufacturing sector in the BC economy.
It should come as no surprise then that this was a contentious issue. Still, activists pressed on and camps were established. As tensions grew, so did the blockade, obstructing the watershed from multiple directions. Many of the blockades themselves are only accessible by foot.
This is due in part to the corresponding police presence as well as the establishment of other blockades. It also makes access to supplies quite difficult as everything from food to shelter must be carried in on the remote logging roads. Regardless, people continue to show up. On weekends, crowds of protestors grow, sometimes reaching 2,000 in number.
The Verdict
In April 2021, the Supreme Court ruled in favour of the Teal-Jones Group through a court-ordered injunction that would keep activists from interfering with their work. Activists could face jail time and fines if they are found to be breaking the injunction.
Following the injunction, in June the BC government an approval of the request to defer the logging for two years. Three Vancouver Island First Nations communities have also put forth the request in the prior month.
Despite all this, protestors are staying in the area. Many have cited that they will not leave until there is a full moratorium on old growth logging in BC. As of Monday, July 5th, 356 people had been arrested.
Why Protect Old Growth Forests?
Why are people risking so much to protect these forests? Find the answers below.
🌲 Ecosystem Services
These forests are filled some of the most diverse ecosystems in the world. They host many plants and animals that cannot be found elsewhere due to the special characteristics and structures of the forests. If these old growth forests go, so too will these species.
🌲 Accumulated Carbon
Since they started growing, these ancient trees have been storing carbon. All of this carbon is stored in the trees, keeping it from contributing to climate change. When these trees are harvested, the carbon is released. With the impacts of climate change already being seen around the world, the last thing we need is more carbon released to make the situation worse.
🌲 Coping with Climate Change Impacts
Wildfires have taken a hold of BC this year. Old growth forests are actually more resilient than second growth to wildfires and other impacts of climate change. By keeping them in the ground, we are protecting people and other forms of wildlife from droughts, floods, and wildfires.
🌲 Cultural Value
Old growth forests have meaning. They're of significant cultural value to us all, but in particular to many Indigenous communities. While not all First Nations agree on the issue, these lands hold considerable importance to some tribes. Indeed, some of these trees have been used for traditional purposes such as totem poles, canoes, and long houses. If these forests are destroyed by logging, these trees can no longer be sustainably harvested for these purposes.
Vanishing Forests
Each year, upwards of 140,000 hectares of old growth forests are logged in BC. This cannot continue. As mentioned above, the repercussions of logging old growth forests far outweigh the economic reward. Despite this, companies like the Teal Jones Group say they will not stop logging old growth forests. Logging second-growth trees is just not as profitable.
So they seek to press on with their operations, regardless of the ecological impact. Instead, they plant trees as a symbol of their environmental stewardship. In addition (this may come as a surprise), the Teal Jones Group is also one of the loudest voices in the industry that has been pushing back on the pace and scale of raw log exports from BC. Clearly it's within their interest, but is that enough?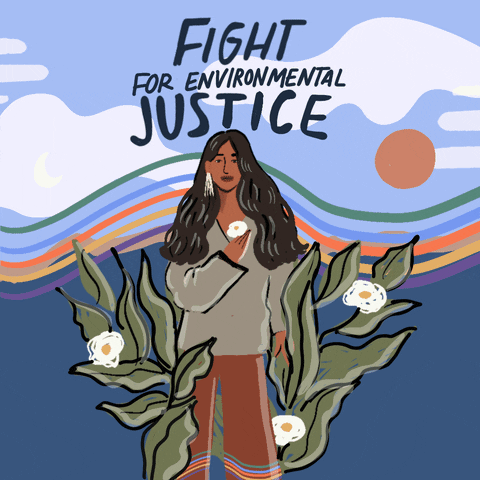 Time is Ticking
As the effects of climate change become more evident, we need to reevaluate the industries, like logging, that threaten the future of the world. BC Premier John Horgan says he will take action to protect the old growth forests. A strategic review has already been done, providing recommendations on the best way forward. Still, these recommendations have yet to be acted on for the most part.
The best thing you can do? Put pressure on our politicians. In British Columbia, 92 per cent voters that they wanted action to protect old growth forests.
If you're not from BC, you can still support the activists. Sure, you can choose to show up if you can. Otherwise, sending funds can help. For the motivated, there are ways to demonstrate that you stand with those who stand for the trees.
Finally, if you cannot do any of the above, talk to your friends. Spread the word. If enough people know about what is going on and care about protecting these old growth forests, it will be hard for the calls to be ignored.