The Climate Connection
As part of our fall campaign, I want to bring up the latest IPCC report. The Intergovernmental Panel for Climate Change (IPCC), a.k.a. the world's climate scientists, released their 6th Assessment report (AR6) on August 9th, 2021.
This was followed by a temporary spike in news coverage and a whole slew of concerns across the online community. So, for clarity, I think it's important to talk about this report. Specifically, how it is compiled, how the information is used, and what it means for everyday life and health.
The IPCC was created to provide policymakers with regular scientific assessments on climate change, its implications and potential future risks, as well as to put forward adaptation and mitigation options."

-IPCC
Topics of Discussion
The IPCC promises objectivity and transparency in their assessment report. This is important since they provide essential information for international negotiations on tackling climate change at a global level. Even the official summary is still 46 pages, so let me help break it down for you. The authors take evidence from published scientific literature and analyze to asses 4 different areas of question:
Scientific Consensus
The IPCC team found it undeniable that climate change is "widespread, rapid and intensifying." So what does that mean exactly? Well, for those of us located in North America, we're projected to see temperature changes larger than the global average. We can also expect a decline in air quality and a greater occurrence of extreme temperatures.
Unfortunately, conditions like these can exacerbate existing health issues as well as cause the onset of new illnesses. It shouldn't come as a surprise. Climate health is directly linked to human health. Which is why we decided to focus our campaign on this connection.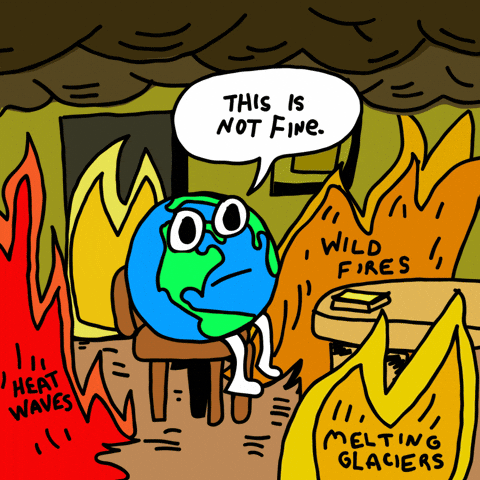 Building Resilience
Focusing on the climate science can be a frightening undertaking. The climate crisis itself is genuine scary! All the more reason to talk about it. Our future is being threatened, and we need to understand what to do about it.
That's also why all of us here at Sustainably Motivated are so passionate about providing information. We want to help empower people to take action. We sincerely believe that you can make a difference and in process help provide one another with hope!
So go ahead and follow our blog (if you don't already), as well as social media pages. There's still plenty to cover!