How to Make the Switch to Sustainability
As this is only my second official post, admittedly I'm still in the process of figuring out exactly how I'm going to share my motivation for sustainability. There really is so much to say about it! Not only is it a fascinating and profound topic, but I'm also genuinely excited to relay some of the realizations I've made and the inspiring awesomeness I've seen, heard, and read about.
My first blog entry, Saving Democracy, started off pretty heavy. If it was, it's because I wanted to begin by laying out the foundation of my beliefs. These include addressing the integral need for education and social participation in the context of sustainability.
Serious Business
Getting deep into complex topics can be almost unavoidable when discussing climate change. The ongoing climate crisis does represent a very legitimate and frightening existential threat to human civilization.
Consequently, the need for urgent social changes and democratic action is also pretty serious. Having thus acknowledged its severity, I will however try to keep the writing relatively light and non-preachy. In fact, I'd like to maintain more of a conversational flow to my posts from now on.
Indeed, my goal for this blog is for it to be upbeat and hopefully easy to read. In time, and with your feedback, I'd love for this content to provide the mental and emotional nourishment that we can all use. I sincerely believe that our combined will and optimism will help us overcome the climate crisis and help us end our destructive practices.
Don't Stop Believing
I've already covered the origin story of Sustainably Motivated in the "About" section. Rather, this post is meant to offer up some insight into my intent. To that effect, I aim to use this blog as a platform to share my thoughts (as most do), but I would like it to be more than that. I also want it to serve as a resource pool. A platform for collecting interesting, inspiring, and relevant information that pertains to sustainability.
This means that I will be curating some of the copious amounts of information related to climate change, renewable energy, better business practices, and environmental politics. Once I've filtered through the news & reports, I plan to organize it in such a way as to help those who (like me) are trying to make sense of it all.
A Sustainability Hub
There's definitely a lot going on out there, and the internet has simultaneously provided us access and obfuscation. As a result, I would like to help clear the canvas a little by providing a sustainability safe haven. I'd like to offer my readers a cool and reliable place to find books, videos, stories, and articles that help explain and discuss sustainability issues.
I'm also genuinely happy to share with you any potential solutions I come across! It will certainly take a number of them to resolve our climate crisis, and I will gather for you what I can. As has been already said of climate change, there is no silver bullet. there is no single technological advancement that will suddenly reshape our relationship with the earth.
There are however many different positive initiatives already taking place. These attempts can offer understanding, inspiration, and insight. These are the stories that I'm delighted to share! In the process, I hope that I can also transmit some of my enthusiasm. I would consider it a pretty epic win if I could help ignite in you some of the curiosity and motivation that drives me.
Getting Centered
Now that I've presented my purpose, I'd like to acquaint you with my style and share a little about myself. For starters, I have to admit that my thoughts do bounce around quite a bit. I believe this comes from having a big appetite and being interested in so many interconnected topics.
Or rather, I tend to see them as interconnected. I've come to realize over time that not everyone sees them that way. At least not initially. Why it requires an explanation on my part. Luckily, this is somewhat easier to do in writing than in conversation. Admittedly, my enthusiasm sometimes gets the better of me during conversations, so writing forces me to slow down to typing speed 😉
Still, now that I've discovered this about myself, I am learning how to slow down my rate of speech and take the necessary pauses. Turns out this is pretty key to getting your point across, regardless of how limitless your passion might be for a topic.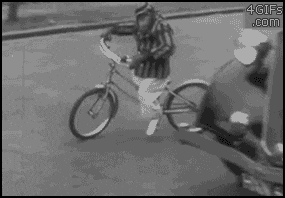 My Driving Force
As a result of my awareness of covering so many topics quickly, I will do my best to ensure coherence and brevity. This is especially challenging when it comes to sustainability, as there are so many connected elements, but I will try to keep it as focused as I can in the interest of learning.
Ideally, I will then try to channel this focus toward actionable goals. Although it's not always possible, I will attempt to include a call to action in the majority of my posts. At the very least, I will provide you with a pertinent collection of information on an issue. So even when I don't have a specific action item, you can potentially set your own.
Which brings me back to my point of purpose. I started this blog to fulfill a dual intent. Obviously, I want to assist others and further the sustainability momentum, but I'm also looking to satisfy a personal need.
I'm actually trying to document my own learnings, sentiments, and reflections. Along with being a resource to others, this site is also providing me with a way of consolidating my own views on life, our planet, and our place in the universe. Big aspirations, I know. 😉
Mutually Inspiring
Given this mutual purpose, you'll be getting a fairly personal view of my values, but I will reiterate that this site is for you! I'll write down my thoughts, and share what I come across (see Sharing is Caring), but my hope is that you, my future reader, will find this equally inspiring and informative.
My ultimate goal is that you will discover your own sustainable motivation if you haven't already. The blog is simply here to help you connect the dots for yourself. Of course, it would certainly be a personal accomplishment if I've somehow influenced you to think sustainably. Or that you become somehow compelled by what you find on this site, to make a positive contribution to society. To that effect, I'd be ecstatic! Be sure to let me and the other readers know of your efforts, so we can help in any way.
Going For It!
So now that I've shared my ambitious plan, you're probably curious as to how I'm going to make it happen. Well, I plan to achieve this focused view by absorbing as much information as I can and distilling it down to the good stuff. I will offer up conclusions, where they're coming from, and share as much as possible the quality sources that I've discovered.
You can find some useful support through my Learning Tools category. This will include documentary reviews, cool TED Talks, inspirational quotes, and brilliant books. In addition, I will be incorporating hyperlinks as often as possible (heads up, I like to connect them to the pics). If I happen to be missing some kind of source or reference, or if the link no longer works, please be sure to let me know.
Committed to the Cause
Finally, I'll continue to gather interesting and relevant info, and build a sweet indexed collection on this site. I will use tags and categories to help you navigate, but don't hesitate in using the search bar. There'll be lots more to explore over time, so keep visiting!
In fact, I intend to keep at this until we have the whole sustainability thing figured out, so I'm knowingly in it for the long haul. Of course, it will also take a great deal of collaborative effort, so please don't hesitate to send me any discoveries, questions, or comments. There's certainly a lot to process, but we can grow at this together. In doing so, we can identify potential solutions for helping us all realize greater sustainability in our lives.