A Public Consultation on Combating Climate Change
Yesterday, I had the pleasure of attending a public consultation on combating climate change. This was a first for Canada. The incoming (Liberal) federal government was fulfilling a campaign promise, hearing from Canadians nation-wide as they expressed their climate concerns.
This type of event was definitely not a priority for the previous (Conservative) Canadian government. Nor was addressing the climate crisis. Thankfully, the majority of Canadians decided it was time for change. I had the opportunity to attend here in Montreal.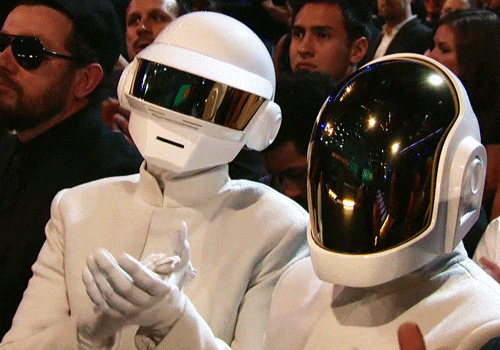 Off To A Good Start
On the surface at least, it looks as though change is coming. Prime Minister Justin Trudeau and his new cabinet have indicated as much, and have taken steps towards increasing transparency and inclusion. Having said that, those of us strongly concerned with climate change really want our governments to be doing more.
Kind words and recognition are great, but it must also be followed up with real climate action. Public consultations at least are indeed part of the process. It is the opinion of this humble blogger that greater democracy will inevitable generate greater climate action.
Lots Going Down in MTL
The public consultation was held at a school gymnasium in Lasalle, a quieter borough of the city. I write quieter, because that very same Sunday, Montreal also hosted the Grand Prix Formula One. It's kind of a big deal for Montreal and the entire downtown core gets absolutely packed!
As a result, I'm not sure that this was the best weekend to plan a public consultation (the Formula One is a once a year mega-event). Giving the new government the benefit of the doubt, perhaps they were considering the Canadian Grand Prix. Maybe it was out of concern for the multitude of tourists in town that weekend, that the Canadian government opted for selecting Lasalle as the location for Montreal's first public consultation on climate change consultation.
It was presided over by Canadian MP David Lametti. He's the federal representative of Lasalle (Lasalle-Emard-Verdun) and Parliamentary Secretary to the Minister of International Trade. So check for government representation. On the citizen side, the turnout was pretty good. There were at least one hundred of us in attendance. The public message was clear. Keep fossil fuels in the ground (Why They Need to Be Kept in the Ground), and take more active measures to grow a green and sustainable economy.
Time To End the Canadian Oil Era
Given that Mr. Lametti is also working with the Minister of International Trade, the topic of the Trans-Pacific Partnership (TPP) also came up with considerable frequency. The concern of many Canadians, as was expressed at the consultation, is that if Canada commits to this agreement, Canadians will be essentially signing away their sovereignty, particularly with regards to climate change regulation.
This was in fact a significantly negative outcome of the North American Free Trade Agreement (NAFTA). It might come as a surprise, but Canada has actually been taken to court more than any other country in the accord. This has been predominantly due to our environmental protection laws (see Most-Sued Country). NAFTA doesn't sync well with domestic climate action.
Throughout the public consultation, the MP's response to was very measured and diplomatic. The government is currently assessing the pros and cons and is still actively deliberating its decision. As such, Mr. Lametti explained that could make no comment as to the government's present leanings. Basically, we all need to wait out while the government figures out its direction. Not a particularly satisfying response to the climate emergency, but one not altogether unusual.
Stepping Up to the Mic
Still, it was a hopeful proceeding. As engaged citizens took up the mic, they took turns venting their frustrations. But it wasn't just criticism. Many also made excellent, well-researched suggestions for tackling the climate crisis. Indeed, there are solutions! I'm a happy to continue including them on our website, as well as on our Facebook Page (we share frequent updates).
Throughout the consultation, the MP appeared to be genuinely listening as well as taking notes himself. Mr. Lametti finally wrapped up the event by encouraging citizens to continue voicing their opinions. He also recommended visiting the government website to track developments and offer input. While no concrete decisions were made at the hearing, it did fulfill its intended purpose and as such could claim success.
Making Progress
It was great to witness democracy at work! It felt good to know that there were others out there actively concerned about the state of our climate. What's more, they were willing to actually show up to a public hearing in order to express themselves.
Another encouraging sign was the decision by Canadian government to listen to these concerns. In addition, Mr. Lametti also shared with us that he, as well as every sitting member of the the Liberal government, had already received their climate-related mandate from the new government. The government was going to take it seriously.
Mr. Lametti proceeded to shed light on the government's climate mandate. It came in the form of two well-defined priorities, namely: (1) the need to address and improve relations with the Aboriginal nations of Canada and (2) to actively addressing and combating climate change. Sounds good to me! I sincerely hope it's applied.
Have Your Say
If you wish to participate in the next Canadian public consultation, or simply offer input, you're encouraged to visit the government website (👈). We are facing a climate emergency! But you don't have to leave it all up to the government to decide the best course of action, you can contribute your say.
As concerned citizens, we can't simply expect significant changes without active participation. So please get out there and do what you can in your respective communities. Try not to shy away from speaking with others about the issues that impact us all. Communicate directly with your government reps. They work for you! Together, we can do more to tackle the climate crisis.
Message from Catherine McKenna, The Canadian Minister of Environment and Climate Change