Sharing Our Concerns For The Future
I recently attended yet another public consultation on combating climate change. This time hosted by my local MP, and Parliamentary Cabinet Member, Marc Garneau. It took place in Notre-Dame-de-Grace (NDG) at the Concordia University campus.
With the last government consultation in Montreal just a few months ago (see Canadians Talk Climate Change), I was excited to get back to the issue and find out first-hand what our government was up to and what other people in my community had to say.
A Remarkable Canadian
Living in NDG, arguably Montreal's best borough, I am represented by this man (pictured above), a former Navy engineer and astronaut. In fact, Marc Garneau was our very first Canadian to space! Quite an impressive achievement, and one that immediately gained my respect.
I mean, this man has seen the earth from orbit, and must therefore have some incredible perspective. Like many Canadians, I was feeling hopeful of this new government, and Mr. Garneau certainly epitomized that hope.
Not Reading the Room
Unfortunately, the hope failed to materialize into anything inspirational as I heard Mr. Garneau kick off the climate change dialogue. His words were constrained and void of any tangible awareness of what we in the audience all felt. There were of course many opinions, but as citizens took turns at the mic, the theme was the same. We were all seriously concerned about climate change and wanted to see our government do more to address it.
Perhaps Mr. Garneau really did get that and was simply guarding his response until he went back to Ottawa to confer with the rest of the executive. Maybe he does feel the way everyone there did, but he did not let it on.
Instead, he kept telling us that the government has to represent all Canadians, including those out West (a reference to Alberta's oil production), despite being at a venue filled with anxious Montrealers. Regardless of his now many years in politics, it was evident that he failed to connect with those present.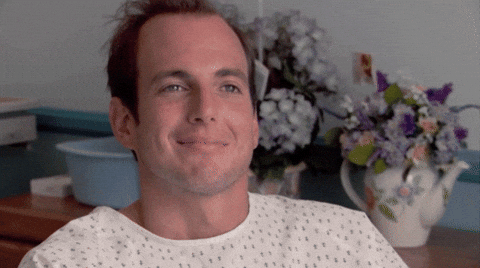 A Missed Opportunity
I have no doubt that Marc Garneau is a genuine and hard-working individual. But for some reason, when it comes to climate change, he seemed incapable of sharing the words that we wanted to hear. Rather, he told us to perhaps cut down on our toothpaste, because everything would become more expensive if we shut off our oil production.
There was no offer of support from the man we elected to champion our cause. Instead, it felt like this consultation was being held to merely check off a box and prove to posterity that, hey look what the Liberal government did. They did talk to constituents, even though it didn't necessarily translate to anything.
Confidence in My Community
I can only hope that I am wrong and the government will in fact act upon our voices. Otherwise, they are not worthy of staying in office, despite their numerous consultations. In the meantime, it is up to engaged citizens to continue pressuring for change and doing what they can in their own communities.
To that extent, I do still have plenty of hope for the future! Aside from the minister, those that I spoke with at the public consultation seemed to have a similar motivation for sustainability and a shared desire to see Canada as an environmental leader.