The Toronto Sustainability Reporting Symposium
Last week I attended a conference on sustainability reporting in Toronto. It was held in the city's swanky financial district (btw it's also where they film Suits, & I was able to witness some of the production in action). It had been awhile since I had last visited Toronto, and I was excited to learn what the countries' financial experts were discussing in terms of sustainability.
So I hopped the train from Montreal, looking forward to the event. Present at the symposium were leaders in sustainability reporting, industry experts, corporate sustainability chiefs, and academics. It was a pretty eclectic group, one that I hoped could offer some genuine insight.
Reporting Goals
The symposium's goal was to bring all these people together, in order for them to share their knowledge & insights on the various sustainability initiatives underway. The main objective of the organizers was to present descriptions of the current developments in the field of sustainability metrics.
It was simultaneously an enlightening and disconcerting experience. I went with an open mind ready to absorb what I could from this wealth of experience, and definitely left with a greater understanding of the gains and challenges in sustainability reporting.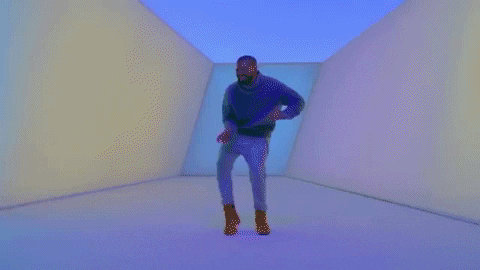 Off On the Right Foot
The talks began upbeat and hopeful, as those in attendance shared their experiences and discoveries. I genuinely thought that this part was pretty cool! Where it took a turn however, was when I heard from those who've held sustainability-titled roles in their respective companies. As they explained it, they had pretty much reached the limits of what they were able to achieve.
As they each took turns communicating their challenges and revelations, the consensus grew. The companies that were already thinking about sustainability, had attempted what they could. Some gains were made, but that was the extent of it.
Corporate executives were now waiting for potential regulation to determine the next course of action. One speaker put it bluntly, in terms of the carrot and stick analogy. Whereby the current carrots were already handed out, so it was now time for the stick to fall.
The Carrot and Stick Approach
While this was certainly logical (and well-stated by the presenter), it also clearly came across as a passing of responsibility. Passing the puck (see hockey lessons for business), or quite simply the blame game. Corporations may well be waiting for further environmental regulation before altering processes, yet by the same mindset the current Canadian government has also adopted a similar strategy.
From my discussion with those in government, our state's resources and expertise are limited. As one government rep told me, the government isn't the expert. They'd much rather defer to industry, allowing them to self-regulate and determine the next course of action for themselves.
One parliamentarian explained it to me simply. According to the MP's view, the government is not meant to be proactive. Rather, the government was to play the role of "the caboose" and pull up the rear, in order to ensure a standardized minimum (of compliance, achievement, etc).
Government as the Caboose
Although that is not my own personal view as to the role of government, I could see how some may subscribe to the idea. The unfortunate repercussion however, is the continued sufferance of our planet and the chronic exploitation of society. Time and again, we hear of countless tragic stories, after the fact. We learn of how governments around the world eventually do step in, but only after the damage has already been done.
Indeed, we'd be forgiven for considering ourselves fortunate that the government will step in eventually (many don't even get this). Too often, governments propose laws & regulation as a response to specific events. Only after water sources have been polluted and people poisoned might we see the kind of action that was needed from the very beginning.
Reactionary Measures
For anyone who follow history (be it of business, politics, or the environmental movement), the story is a familiar one. Governments might react only after citizens have already been killed or injured by the incompetence & greed of nefarious manufacturers. Only then do we see some hope for justice against social and environmental evil-doing.
Often times, malicious actors can only temporarily hide their malfeasance. The truth eventually comes out! But it takes time, and exacts unnecessary suffering. I'm just scratching the surface here, but there are simply too many examples.
We really don't have to wait! We know enough about pollution, environmental degradation, and climate change. Rather than wait for the further harm to happen, we can take action & incorporate awareness from the very beginning. We can do better than minimum! Reactionary measures have proven insufficient in dealing with the climate emergency. We can start instead with determining our vision for the future.
Hope on the Horizon
Therein lies our hope. We can do better, and there are plenty of dedicated people out there who want the same thing. Now that's not what you might hear at the beginning of sustainability reporting symposium, but it does eventually come through!
Indeed, listening to industry reps speak of their need for greater government action, while simultaneously hearing our government talk of allowing industry to set the course for the good of the economy (and thereby permit the government to wash its hands of governing), can undoubtedly leave you feeling dejected and dismayed.
Thankfully, there are also companies that aren't waiting for our government to set down the laws. These fuel my optimism. The does exist a strong business case for sustainability. Indeed, there are already companies that have discovered this and they are enjoying the benefits of incorporating a sustainability strategy.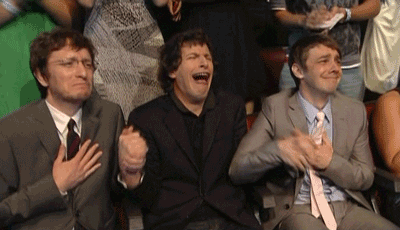 Better Together
Too often, those in the environmental movement see industry as the enemy. Meanwhile, plenty of industry members navigating the corporate realm, see the environment as an inescapable nuisance. The reality remains however, that life cannot survive without care for the environment. It's also clear that business and industry controls a tremendous amount of wealth (influence, capacity, and scale), as well as expertise.
Both are key actors in this relationship. So unless we plan on reorganizing our global societies and move away from capitalism, or somehow learn how to live in a world devoid of the environment, we need to reconcile the two. Business can (and must) make for a fundamental partner on our journey towards a better future.
As I see it, sustainable progress is taking place (although not as quickly as needed)! Businesses are discovering the need for such long term, inclusive strategies. The needs of the planet, its inhabitants, and its industry need not be at odds. There are plenty of natural alignments (see also The Symbiotic Economy). It certain does help however to attempt to speak the same language (bridging business & environment) in order to advocate for what is best for all.
Looking to Trade
Finally, the other impetus towards the greater use and standardization of sustainability metrics is the financial sector! While this might come as a surprise to some, it's actually quite legitimate.
Reps from investments firms & funds, as well as those that provide the research to such institutions, are constantly on the lookout for (indeed demanding), better and clearer sustainability reporting. Concerned investors are not only interested in divesting from fossil fuels, but are actually looking for purpose-driven impact investing. Once again, metrics & reporting are key.
It was refreshing to hear this firsthand. After all, as Canada's financial hub, Toronto is where the financial standards are set for the country. As such, advancements for improving current sustainability metrics & reporting will have repercussions nation-wide. Furthermore, with active investors probing for how firms are incorporating sustainability, it's only a matter of time before markets respond, and these standards take hold.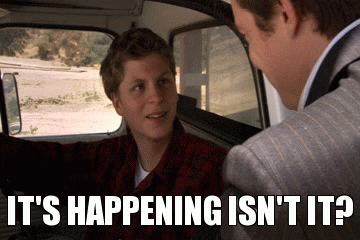 Making It Happen
Capitalizing on such demand, some organizations are establishing their own metrics (although this becomes an obstacle for standardizing). While others are looking to adapt existing frameworks to suit their need.
The Global Reporting Initiative (GRI) is certainly a big and important one, but so too is the Future-Fit Business Benchmark. I only recently learnt about the latter. Future-Fit uses scientific analysis to determine the benchmark necessary for businesses to "break-even" in terms of their social and environmental goals. Pretty ground-breaking!
Indeed, it was wonderful to see so many actively working towards the pursuit of greater sustainability reporting. While by no means an established feat, the very nature of its progress helps provide me with a degree of confidence in our future. It serves as a reminder that the path to excellence is a journey rather than a destination. It's now up to us to help this journey along and motivate for the changes we need to see happen.