Nurture Curiosity
Renowned physicist Stephen Hawking died today. Acknowledged as one of humanity's greatest minds, Hawking gained international fame for his work on black holes and his continued commitment towards asking the "big questions" of the universe. In doing so, he helped spark curiosity and interest in millions!
Indeed, Hawking has been an inspiration to us at Sustainably Motivated. Despite living with a debilitating disease that paralyzed him, his mind was perpetually sharp and powerful. Whats more, Hawking used his intellectual might to help enlighten others. Even well into his (surprising!) old age, he continued to provide insights that were both timely and relevant.
Welcoming Hawking's Insight
Hawking was like the gift that kept on giving. 😉 Now, more than ever, as humanity faces our greatest challenge yet, Hawking's words (above quote) carry significant importance. As a result of our obsession with fossil fuels, planetary climate change is already upon us. We will therefore need all the tools of science, knowledge, and wisdom to solve this crisis.
The Quest for Knowledge
The problem is certainly complex! With so many invested interests, and an abundance of misinformation, it's understandable that people are left feeling confused and frustrated. To that effect, Hawking reminds us that, "the greatest enemy of knowledge is not ignorance, it is the illusion of knowledge." We must therefore stay humble, stay hungry (for knowledge), and stay dedicated to the pursuit of answers.
Curiosity and critical thinking are some of humanity's most powerful assets, yet they require support and engagement. Concordantly, there exists very real danger in willful ignorance. Scientists have confirmed time and again, that human activity and carbon emissions are in fact warming the planet.
Regardless of the overwhelming data however, climate change is frequently mis-portrayed by the media as a debatable issue. That's when it actually makes it to the mainstream channels! Otherwise, it's all too often ignored. If that wan't bad enough, scientific evidence is chronically shrugged off by those with political views (as well as financial investments) that oppose the facts.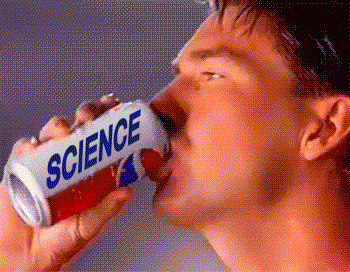 For the Love of Science
This perverted view towards science and reason is both alarming and perilous. Scientific understanding has led to the dramatic development of our civilization. It is as a result of the respect given to the genuine facts.
Regarding climate change, Hawking reiterates that the facts have been given, and the science behind it has issued plenty of fair warning (Washington Post). Yet somehow, we're making a mess of it politically.
Although science has played such a fundamental role in modern society, we have somehow allowed our governance structures to be painfully lacking in those who respect and advocate for scientific guidance. Obviously, this has to change.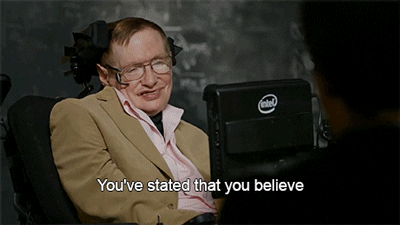 Be Like Hawking
We need to respect the scientific evidence and act accordingly. Knowing and recognizing the current problem is the first step towards working on potential solutions. With avid curiosity and a desire to test and experiment, we can eventually work this one out together. It will take some big brains and strong motivation, but we can do it!
It helps to have been able to witness and understand the brilliance of those awesome scientists who have paved the way for our present understanding. Scientists like Stephen Hawking are the reason we've made it this far. For that, I have tremendous gratitude. Thank you Professor Hawking for showing us the way to tackle the big questions and pursue our search for answers.