An Awesome Organization
One Tree Planted is a wonderful not-for-profit that plants trees. The premise is simple. For every dollar donated, they will plant a tree. You can pick where in the world you would like for these trees to be planted, and they will work with local partners to make it happen.
It's an excellent system for making a positive contribution to the planet (see In Defense of Your World), and a practical means of exercising your concern for climate change. Yes, we need speedy and significant policy change to counter the rapid destruction of our forests, but we also need people out there, literally on the ground, planting new trees. This organization offers precisely that!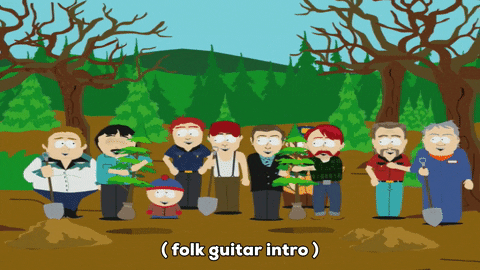 On a Mission
I actually had the pleasure of meeting Matt Hill, the organization's founder, back in Montreal a few years ago. He was in town for a sustainability conference hosted by our university, and it offered me the opportunity to listen to him speak about his motivations and the creation of One Tree Planted. Matt's story in itself is pretty interesting.
Having progressed from sports marketing, he then started-up a smoothie franchise (Liquid Nutrition), before moving on to sustainable packaging. After yet another series of enlightening events (click here), he then founded One Tree Planted in the state of Vermont in 2013. It has since been gaining traction as it increases its visibility, its partnerships and donations, and ultimately the number of trees planted.
The Power of Trees
Every tree counts! At first, it might not appear particularly revolutionary to decide to go out there and plant trees. However, as we learn more about the acceleration of climate change and the harmful effects of human industrial activity, we begin to realize the critical importance of trees. The humble tree is actually an environmental powerhouse!
Not only do trees provide us with the very air we breath, but they also clean our air by absorbing and storing C02. Why deforestation is such a fundamental component of climate change. It's deeply disturbing to discover how quickly humans are in fact changing the planet, but organizations like One Tree Planted are out there working for the future. Support them if you can (click here).