Typhoon Trami
2018 has been a brutal year for typhoons in Japan. Last night Tokyo felt the effects of Typhoon Trami, the 24th typhoon to impact Japan this year. Early reports indicate that although the city took a serious beating, the death toll is miraculously low.
Advanced warning, brilliant infrastructure, and strong procedures help keep residents safe even in these times of increasing climate disasters, but the environment certainly appears to be upping its intensity.
See Massive Lighting Strikes from an August Storm
They Just Keep Coming
It has been pretty extraordinary to witness. Never have I seen so much rain in my life, nor have I ever seen as many lightening strikes as I did in August (clip above). Speaking with locals, they confirm time and again that it is outside the scope of what is normal.
There have been more storms, with greater rainfall, than in recent memory. With more storms are predicted in the short term. Indeed, Typhoon Kong-Rey (#25!) is scheduled to hit Japan before the end of the week.
Raining Typhoons
This week's storms come on the heels of yet other demonstrations of environmental fury. Typhoon Jebi (above pic), that struck earlier in the month, hit the Kansai region hard, causing multiple deaths and tremendous destruction. According to reports, it was the strongest storm to have collided with Japan in 25 years (The Guardian).
Following Jebi, yet another super storm hit the northern Hokkaido region. To make matters worst, the region also experienced a simultaneous earthquake (6.6 Magnitude), which resulted in deadly landslides (Sept 7). This is on top of the abnormally hot and deadly summer which has been followed by an exceptionally wet September. We're talking copious amounts of rain!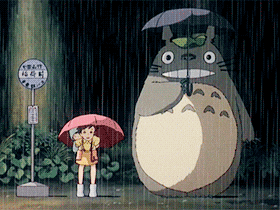 Caught in the Downpour
Normally the rainy season is from late May to mid-July. Instead, there was far less rainfall than usual this year, matched by an equally unusual blazing hot summer. Indeed, the summer turned out to be severely hot and humid, with multiple heatwaves that generated record deaths and heatstrokes (see Japan wilts).
Coincidentally, this severely hot and unusual summer also struck my hometown of Montreal, where inhabitants suffered under comparably harsh heatwaves (see Deadly heat wave). The planet is clearly changing. Certainly, weather is not in itself a sign of climate change, but the corresponding planet-wide temperature increases are obviously generating in the atmosphere greater amounts of rainfall.
Bigger, Wetter, Stormier
Last year's Hurricane Harvey was also a blatant indication. Clearly we need to be doing more to prevent the continued global warming or we have only ourselves to blame for the consequences. I strongly hope that our collective societies will acknowledge the signs and take action.