Trying Times
The US midterm elections are this week, and I have to say, I'm excited! However, as a Canadian living in Japan, I found I've also had to defend my interest. US politics can certainly be dramatic and monopolize a lot of attention on English speaking media, but the rest of the world is also potentially justified in asking, "Why bother with the midterms?"
Every Election Counts
There are so many reasons why every election is critical. That includes the midterms! The climate crisis has made it more so. Not only does US have a massive carbon footprint, it also exerts massive influence. Indeed, as a global superpower, the US demands attention. On military issues alone, the size & scale of US forces is obscenely vast (see Is It Big Enough?). But of course, it doesn't just stop there. US soft power also has an extensive reach and influence.
US pop culture permeates the globe. American films & music in particular have a significant effect in marketing notions of the "American Dream" to the world at large. While this dream has since succumbed to reality, it continues to catch international attention. Unfortunately, the rest of the world cannot adopt the same level of consumption. We simply don't have enough earth…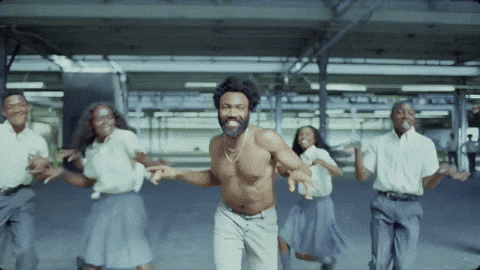 This is America
The US has more to offer than consumption! Along with the many inspirational US citizens I've meet abroad, there are some many brilliant ideas originating from the country. Indeed, there's a plethora of new discoveries, research, and inventions being constantly exported from the US. It seems valid enough to know what's going on there. On the other hand, that same curiosity can also lead viewers and readers down an over-hyped vortex of information, opinions, and straight-up craziness.
A Major Player
Still, despite all the media coverage, and potentially excessive publicity (especially under the current administration), US politics are still totally worthy of attention. Coming from the sustainability mindset, and being very much concerned with climate change, how can we not look to what is happening in the US. Not only are we all in this together as global citizens, but the USA also happens to be the world's largest economy.
This is especially relevant when we come to understand how this happened. Indeed, the US is the world's largest economy in part by also being the world's largest consumer. Furthermore, the US is currently the second largest emitter of greenhouses gases (Union of Concerned Scientists). The US actually comes in first for carbon pollution if we measure accumulatively (NY Times).
Patriotism vs Nationalism
Since the election of Donald Trump as president, the US has taken a hard turn from international cooperation and multilateralism (aka many friends). The executives currently occupying the White House are all about America First. In fact, Trump has been recently referring to globalism/globalists as derogatory, while highlighting himself as a nationalist (The Washington Times).
This is obviously wretched in light of the need to work collectively in the face of climate change. Global warming is by definition a global problem, and effects all life on this planet, including the US. Furthermore, the US has a considerable responsibility for this warming given the amount of fossil fuels and greenhouse gases it contributes, and has contributed over the decades. The scientists have warned us that we need to act, and act quickly!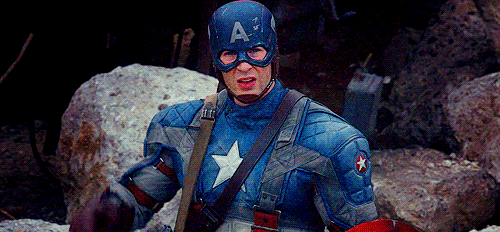 Required Leadership
However, instead of the rapid and significant changes that are needed to protect the people, plants and animals of this earth, our countries are increasingly led by isolationist governments. Just last week, Brazil elected an extreme right president that wants to do away with environmental protection for the people and rainforests of the Amazon (see How to Help in Brazil). It's truly disheartening to see this happening.
Unfortunately, there is a lot of bad news out there. But as this blog is called Sustainably Motivated, I want to share with you positive news that'll help keep you motivated! To that effect, as much as there is a rise of the political right – often fueled by fear and hatred, there is also an equal rise of progressive activists that are fighting for social justice and environmental protection.
Fighting For Justice
There is a very clear and distinct difference between nationalist and patriot. Whereas a nationalist will put their own country first at the expense of others, a patriot is someone who feels respect and admiration for their own country. A means of demonstrating that respect is by going out to vote. It's the very minimum, but at this point in our story it's becoming increasingly critical (see Saving Democracy). The future needs people to care, and care immediately about who's running things and how.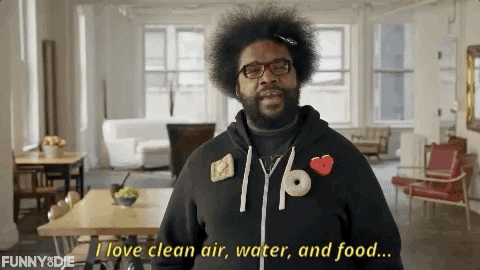 Hope For The Midterms
Thankfully, it does look like more people are getting involved for the upcoming midterms, with a record number of registered voters! Seeing the increased passion and political interest, gives me hope that things can still change.
While the US Democrats aren't environmentally-minded as a whole, I still really want to see them flip both houses (win a majority in Congress & Senate). If they won't start putting forth more progressive legislation, at the very least they can put a curb to some of the madness coming from this current administration. Fingers crossed!🤞
To My American Readers🇺🇸🇺🇸🇺🇸
Thank you so much for going out to 🗳️VOTE during the midterms and encouraging as many people as you can to do the same!!
Click the image below for details on how and where to vote.