The Numbers Are In! Mostly…
On November 6th, Americans voted in a new House of Congress comprised of a Democratic Party majority (PBS Newshour). For those of us concerned for the environment and global warming, this was a win!
It wasn't a complete victory. Indeed, the Republicans still retain the US Senate (so far), and the worst president ever is still in charge, but it was a win nonetheless.👍 It's important for those involved to acknowledge the gains. Recognizing success is vital as the global community continues to push for progressive and meaningful climate legislation.
Having said that, what happens next in terms of US reforms? Now that the Democrats have succeeded in flipping the house, what does it mean for climate action? Below I've looked at some of the progressive victories and what they represent. I strongly hope that this represents a turning point in American politics.
A Progressive Win
For starters, it was great to see so many people actively participating in the democratic process. Midterm elections are not normally an exciting enterprise for many Americans. Unfortunately, many often choose to forgo their opportunity and their voice, unless there's a presidential election. This year was different. Citizens went out in record numbers, and thankfully, it generated debate about policy related issues.
As always, there was an obscene amount of money spent on media advertisements ( see By the Numbers). Despite the media bombardment however, a significant majority of people didn't choose to simply block it all out and ignore the midterms. Rather, a great many people actually participated in the process, and democracy benefited.
In fact, there were considerable milestones achieved, as Americans elected a more diverse group of representatives to office. This is another indication of democratic progress, as elected officials come to better reflect the current population.
Many Firsts
In was a night of many firsts for the US midterms. For starters, there were more women elected than ever before! Also for the very first time, there were two Native American women elected to office (see Historic Wins). Another milestone was the election of two Muslim Americans (check out Vox, if you haven't already). These were some was pretty amazing accomplishments to witness!
We know more women leaders are instrumental in the struggle against climate change (UNFCC). Furthermore, a greater diversity of representatives, along with the inclusion of Indigenous and Native American leaders, is vital for the climate movement. Their views will help provide the insight and range needed in these trying times.
Other good news stems from the election of progressive candidates like Alexandria Ocasio-Cortez from New York, and Ayanna Pressley from Massachusetts (the first black woman to represent her state). What makes this especially relevant, is that progressives seem to "get" climate change. They understand that economic inequality is closely tied to health, social justice, and the environment. A progressive win is certainly a welcome one for the climate.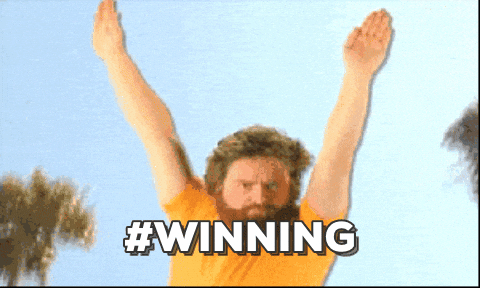 Putting the "Science" Back in Science Committee
Another sweet win for Democrats (and the planet!) is a new head of House Science Committee. This time around, the committee can be led by an individual who actually supports science, rather than deny it.
This is a significant gain! Crazy that we have to acknowledge something so as fundamental as a win, but it really is. For the past 8 years, the previous Republican heads of the House Science Committee, not only worked to thwart climate oversight and regulation, but legitimized the hokey deniers (see Science Restored).
With the committee now in the hands of an un-compromised individual (likely Eddie Bernice Johnson), it can actually get back to work encouraging legitimate climate action.
The EPA is Polluted
Such a win is particularly encouraging in light of the devastating dismantling of the Environmental Protection Agency (EPA) under the Trump syndicate. Indeed, the current US President has been awful on so many levels. This was especially impactful and appalling when it comes to environment deregulation (see Trump Interference).
He basically stacked the deck with a bunch of fossil fuel lawyers and lobbyists. In doing so, this administration was delivering on a wishlist of demands to the world's worst polluters. Until this man is removed from office, the planet needs every win it can get.
State Action
Another means of enacting climate action under a climate-denying Presidency is through the individual states. Unfortunately, the majority of them have been in Republican control for years (Watchdog.org), but that has begun to change with these midterms. Of particular significance is the number of states enacting climate legislation in the face of the federal governments inaction.
Just last week the state of North Carolina (joins New York, Washington, and California as well as a number of major US Cities) also committed to the Paris Climate Accord in the wake of a devastating hurricane.
On the midterm ballots were also a number of referendum questions posed directly to citizens, including votes on the greater adoption of renewables and the curbing of fossil fuels (check out Grist.org for more details).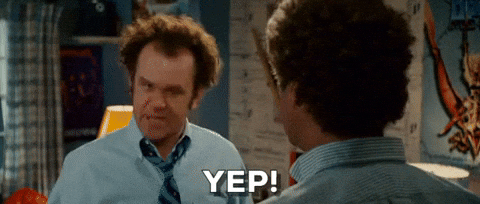 Climate Guv'na
Finally, the electoral win of State Governors that actually platformed climate change will also contribute to the momentum for climate action (see The Next Wave).
Despite the federal government's inaction, individual State Governors have already begun to step up (see US Governors at UN Assembly) and the midterms brought in a few more state governorships in the fight for the future. Check out the US Climate Alliance for more on this.
Time To Get Off The Bench
All in all, it was a progressive victory! Perhaps not the resounding defeat of climate deniers that one would hope, given the astounding and repulsive nature of the current US President, but it certainly was a win. For those of us committed to sustainability, we have to count our wins and keep the ball rolling. It's going to take the continued and combined efforts of a whole lot of us to keep the planet from climate devastation, but it's definitely worth it.
This is the struggle of our time. Indeed, probably the greatest threat to civilization, and we need to sustain our own motivation for the long fight ahead. I still think we can overcome the danger, but it will take increased participation and social activism to move the needle in the right direction. These US midterms demonstrate that it is possible.