Rediscovering Purpose
Unilever is a massive global company with a considerable reach. In 2010, under CEO Paul Polman, Unilever set out to adopt and integrate a fairly ambitious sustainability agenda. They did so with establishment of their Sustainable Living Plan (SLP). It was a significant undertaking.
To provide some context, Unilever is a giant multinational corporation based out of the UK (London). It generates over 50 billion Euros in revenue (annually), from over 400 brands, with operations in nearly 200 Countries (see at a glance).
With all this brand power, Unilever clearly has some influence. What's amazing however, is that it acknowledges that it also has a responsibility when it comes to society and the environment.
Just to be clear, Unilever is not an NGO or Not-For-Profit. Rather, the leadership at Unilever has accepted the fact that doing good is good business, and that embracing purpose has its benefits, even for corporations.
Sustainability Leadership
Unilever went through this sustainability transformation shortly after the appointment of Paul Polman as its CEO in 2009 (New York Times). During his 10 years as head of the company, Polman helped lusher in sustainability as core to both the company's core values and strategic aims.
Closely aligned with a number of the Sustainable Development Goals (SDGs), Unilever's Sustainable Living Plan involved working towards 3 Big Goals.
These were considerable. Namely to (1) Help improve the health and well-being of 1 billion people, (2) Halve the environmental footprint of their products, and (3) Sustainably source 100% of their raw agricultural materials (SLP).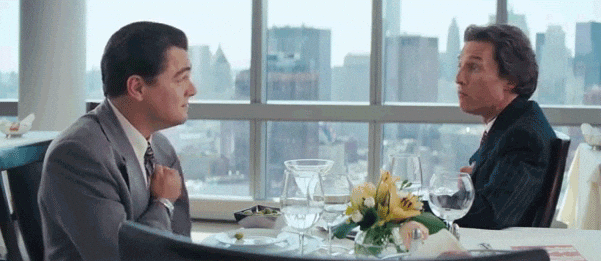 Leading with Heart
So how did Polman manage to change his company, and encourage Unilever's transformation? Undoubtedly, it took some work. But Polman and his team also recognized that this was going to require some serious time and effort.
As a result, management helped create room for this metamorphosis to take place. For instance, they decided to stop quarterly reporting to shareholders, and adjusted compensation and incentives so that were aligned towards their sustainability goals.
Another element consisted of drawing from the company's long history. Especially when it came to connecting with the social side of the organization. Doing so helped Unilever come to terms with the profound relationship that exists between its operations, society and the environment.
Empowering Change
Finally, as Polman himself has explained time and again (see video below), it's ultimately the employees who drive this change. They therefore need to be empowered. According to Polman, "every employee can be a sustainability champion."
In fact, employees are already emboldened by the Unilever sustainability slogan, "Small actions can make a big difference" (SSIR). As Polman describes, Unilever's sustainability achievements were a direct result of allowing employees to pursue their motivations.
From how Polman tells it, he merely supported employees where possible. Rather than some feat of managerial acumen, it simply involved listening to employees and trusting in their ability. It was their own intrinsic motivation that led to the current Unilever transformation.
What CEO's Say
Passing the Reins
It all sounds like a very inspiring success story! One that is not yet complete. Indeed, Alan Jope has since succeeded Polman as CEO of Unilever, and management remains committed to their sustainability goals.
To that effect, Unilever has already made tremendous progress. With the benefit of hindsight however, Polman now believes he should have been even more ambitious. Still, the impact is real, and Unilever and the planet are better of for it.
If you're interested in learning more about Unilever's current sustainability initiatives, check out the Planet & Society section of their company website.