The World Is Changing Dangerously Fast
For decades David Attenborough has been the face and voice of nature, guiding us through countless documentaries on the natural world. A fixture in the delightful and engrossing BBC docu-series, Attenborough has been increasingly adamant in his warnings. The environment can only absorb so much. As the species dwindle and the climate changes, human existence will suffer for it.
The Voice of Nature
Now at 93, David Attenborough is still helping others discover the many wonders of nature. His most recent work, Our Planet (this time for Netflix), highlights this very message. Life is incredible, amazing, wonderful, and mesmerizing! But it is also under threat. Industrial practices, pollution, consumption, and deforestation are taking a heavy toll on the multitude of life forms that share this awesome planet with us.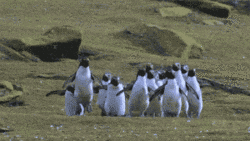 Postive Influence
Indeed, Attenborough had already captured the interest & imagination of millions with the previous BBC Series Planet Earth, and Planet Earth II. He then followed up with these majestic works with the fabulous Blue Planet & Blue Planet II. Not only did it receive substantial critical acclaim, but it has been inspiring viewers to become more mindful of their impact on the environment. The media has since dubbed it the Blue Planet effect.
No one will protect what they don't care about; and no one will care about what they have never experienced"

Sir David Attenborough
As wonderful as the influence has been, unfortunately there is still a lot to be done. Industries and individuals continue to exploit and ravage the natural world and our collective over-dependence on fossil fuels is generating devastating consequences. Below, Sir Attenborough shares some important facts on climate change.
David Attenborough – The Climate Change Facts
Time to Listen
As described above, human activity is dramatically changing the natural world. At the recent COP24 U.N. Climate Change Conference, Attenborough delivered an impassioned plea to world delegates. We must do more.
In fact, the world's scientists have been delivering this message for decades! We can and must do more. Not just for the all the amazing creatures we learn about through Attenborough's documentaries, but for our very species.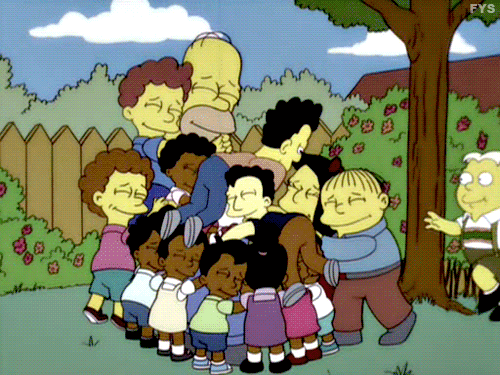 Do it For the Children
Although Attenborough obviously cares deeply for the many animals he's dedicated his life to exploring and investigating, it is for his fellow humans that he shares his genuine concern and compassion.
Ultimately, it is humanity's youth that will be forced to face this increasingly hotter, scarcer, and more frightening world. As he explained before a recent British parliamentary hearing, "we cannot be radical enough" in our efforts to curb and combat climate change. Our very future is at stake. We would do well to listen to him.
---
For more Attenborough, check out these brilliant documentaries.👇👇👇
Our Planet (2019)
A Life on Our Planet (2020)
Many individuals are doing what they can. But real success can only come if there is a change in our societies and in our economics and in our politics.

Sir David Attenborough