It's Time to Rethink Our Holiday Habits
Shopping locally has become incredibly important during the COVID-19 pandemic. It is far more sustainable than buying from large franchises or ordering from Amazon. Of course, the most sustainable gifts aren't material objects. Still, we haven't yet all adopted a minimalist lifestyle. As a result, it's not a bad idea to support local business when you can, especially during times like these.
Since I am currently located in Ottawa, I will be including mostly Ottawa-based businesses, but also some Ontario- and Canada-wide companies. I have come up with some local, sustainable ideas in three categories: Food & Drink, Home Décor, and an overall personal favourite.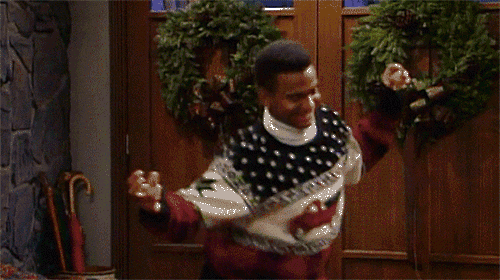 Food & Drink
Who doesn't love receiving something delicious as a gift? For the foodie in your life, consider giving them a gift card to a local restaurant. Breweries are another amazing local industry to support. There are so many microbreweries and family-owned businesses no matter which city you're in!
If you're in the Ottawa area, Bicycle Craft Brewery offers incredible service and COVID-19 specific buying information. Their online shop is open and offers free delivery in the Ottawa area for orders of 12 cans or $40.00 or more and a flat rate for Ontario-wide shipping on order of $50.00 or more. Alternatively, you can place your order online and pick it up using their Drive Thru and curbside pickup service. Really, what more can you ask for?!
Tea Party Anyone?
Another fail-safe gift option is…tea! Made in Toronto from fresh responsibly-sourced ingredients, Chaiwala Chai is absolutely delicious! I say this from personal experience, having repurchased their Original Masala Chai over and over again.😍 They ship Canada-wide and have several partner locations in the Greater Toronto Area (providing COVID-19 restrictions allow in-person shopping).
The tea is sold as loose leaf, so be sure to include a strainer or tea infuser if your recipient doesn't already have one. They also offer a starter kit, which comes with a stovetop pot, chai, and strainer. Perfect for any tea lover!
Made With Love
Finally, if you want to go the DIY route, last year, I made a huge batch of gingerbread granola. I mason-jarred it up, wrote out the ingredients and a little note, tied it to the neck of the jar, and gave it to all my relatives. They loved it!
Homemade granola is easy and delicious (and makes your home smell amazing in the process😉).
Home Décor
Local artisans are incredible people to buy from! Take some time to Google search local craft-makers in your area for gift ideas. Two of my favourite Ottawa-based creators are Rockin' Robins Originals and Beyond Formation. Both offer readily available products, but if you're looking for something more personalized, they will chat with you about designs and colour palettes!
Maybe your friends or family recently moved and are decorating their homes, or your mom simply loves Christmas décor. Rockin' Robins Originals features beautiful wreaths, shelves, and barn quilts. Additionally, Beyond Formation's barn quilts are so unique and skillfully made. They make the perfect wall hanging! Clearly a cool and creative way to support local enterprise.
Personal Favourite 😉
Now for the store that I am most excited to tell you about…NuGrocery! I could talk about this store all day. NuGrocery is a zero waste grocery store with two locations in Ottawa. They carry everything from local and sustainably-sourced produce, to household cleaning supplies and bulk beauty products. The staff there is so welcoming and willing to help you with anything you may need. They are on a mission to change the way we buy everyday necessities as consumers.
There are over 400 products available for online shopping. All online orders are packaged in repurposed boxes, and you can bring in your own containers when shopping in person. They are also being very COVID-19 conscious, so you can feel safe while shopping responsibly.
Using items found in this store, you can curate a personalized care package for someone you love! Some things that you could include (depending on the person of course) are:
Bath bombs
Bamboo toothbrushes
Lavender bubble bath
Natural hair ties
Beard brush
Shaving brush
They really do have something for everyone!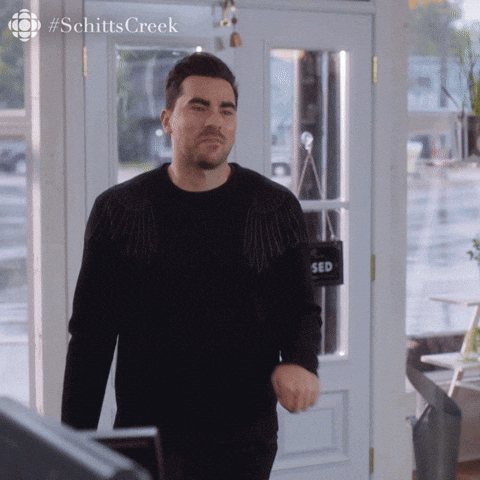 Remember the Reason for the Season
That's it for my eco-minded holiday shopping tips! Lastly, I want to remind everyone that spending time with friends & family is the most important part of the holiday season and that the most sustainable gifts aren't material objects. But, it's also nice to show someone how much you care about them with something thoughtful. If you are planning to purchase, why not support local business in the process. Happy sustainable gifting everyone!