Christmas! Hannukah! Kwanza! It's that time of year! The most wonderful time really, and I think what society looks forward to the most is the FOOD. Also, the people and the memories. But it's the food for me…
I've recently become acutely aware of just how much food actually goes to waste. The global statistics are staggering! Especially around this time of year. But the holiday season doesn't have to be wasteful! We can totally enjoy a tasty season, while also minimizing our holiday food waste. Here are a few simple steps to get you started!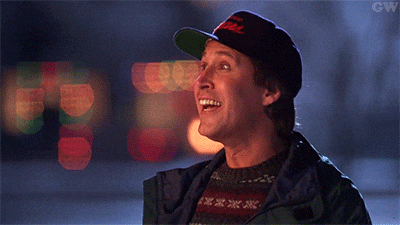 Food Waste Is SO Last Year
Second Harvest published a report in February 2019 with some pretty shocking stats about the Canadian food situation. 58% of all food produced in Canada is wasted or lost! Only 42% of food ever makes it to market. That, despite the fact that 32% of this food is edible and has the potential to be rescued (eaten).
In addition to this, food waste alone is responsible for 56.6 million metric tonnes of CO2 emissions in Canada. Ew!
This holiday season let's be more mindful about what we are buying at the grocery store/local farmers' market. Consider carefully what we're putting on the table, and what we're throwing in the trash at the end of the evening. After all, food waste is SO LAST YEAR!!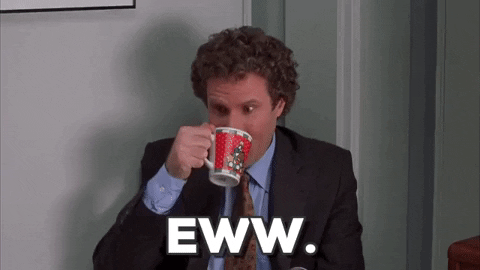 Buy Only What You Need
This should apply to everything in your life. If it doesn't, have you even seen the Minimalism movie? Be realistic about what you actually need for this year's holiday meal. That's also true of your portion sizes. Yes, we all want a 3rd helping of potatoes and gravy – but is it really necessary? This year, our dinner tables may be a little more empty, but that just means it's a great year to practice portion control! That includes what we're buying.
For some of us though (me), it's still tempting to buy that extra pie (it's on sale!!), or those extra charcuterie fixings (what if the neighbours stop by unexpectedly!? Hint: they shouldn't, it's a pandemic). If you're hosting, I get it. Hosting can be pretty stressful! The pressure to provide "enough food" for everyone, the shame if you *gasp* run out. You can avoid all this by knowing how many guests are actually attending. Try worrying less about the unexpected ones (they likely aren't expecting to be fed anyways). Avoid the excess and Buy. Only. What. You. Need.
Have A Meal Plan!
How do I know what I need?! Plan! Plan! Plan! Plan out your meal and make a list. Most people already know what they're cooking for their annual holiday meal. That's part of the fun of tradition! Knowing in advance what you're preparing definitely helps with tackling holiday food waste.
First, look in your cupboards or fridge to see what you already have. Write down only what you don't. This makes up what you need. Have you ever gone to the grocery store hungry and unprepared? Like, how many eggs did I have left?! Do I have sour cream? Ugh, I'll just buy it. Not good, right? So try eat and something before, and stick to the list! Lesson learned.
Trust the experts (ahem) on this one! Make your list and Stick. To. The. Menu.
Buy Local
I know you've probably already heard the statement to "buy local." It may have even effected almost every aspect of your life. Well that's because buying local is important! Aside from the usual arguments for shopping local, such as supporting the local economy, and local farmers (these are very important, don't get me wrong), there are other aspects of shopping locally that are instrumental in minimizing food waste.
Local markets tend to use less packaging (less plastic – win!). Local markets or farmers are also more likely to be selling what is in natural season (yum)! They might also be offering food surplus and crops that didn't make it to market for whatever reason. These are great ways to beat the statistics I tossed at you earlier!
You can even buy from local food vendors from the comfort of your own home (couch) these days. Farmer's Canada has a tool that can show you nearby farms and local produce shops. Google is also your friend! Try "farmers markets near me." And if you can't always get to the local farmer down the road – look for your local produce section and try to avoid the foods with tons of packaging waste. Remember to always ALWAYS BYOB (bring your own bag). Fun tip: Don't shy away from produce grown in greenhouses either – it's another productive solution to food waste!
Freeze Your Assets
If you did buy that extra cheese for your charcuterie board this year, don't fret! You can find sooo many recipes online that'll put those holiday leftovers to good use. Like this "Cheeseboard Macaroni and Cheese" (drool)!
Encourage your dinner guests to bring reusable containers for leftovers. This way you don't have to wrap the food in tinfoil or plastic (another kind of waste). If you get sick of eating the same leftovers repeatedly, why not swap with a neighbor? Trade you my turkey for your brisket? Maybe The Jones' have a different flavor of leftovers that they're getting bored with, and they wouldn't mind switching up meals.
If there's any non-perishables or rescuable food that you know you just won't get to, consider donating it to a local food bank or restaurant. And don't forget about the power of your freezer! You'll thank yourself on those nights when you just can't bring yourself to cook for the 7th (ugh) time this week.
Now Get Cookin' Good Lookin'
So there you have it! It really is that easy to minimize your food waste this holiday season. All you have to do is make a plan, write a list, buy local where possible, and turn your leftovers into culinary frozen assets!
Editing by Marc-Antoni Tarondo