Stepping Into The Light
Glenn Close, an influential Hollywood actor, rightly summarized, "What mental health needs is more sunlight, more candor and more unashamed conversation."
It's now become more of a generally accepted notion that our mental health and wellbeing require hard work, planning, and attention. It's something that needs to be scheduled into our daily lives. Unfortunately though, this is easier said than done.
Incorporating mental health along with the daily grind seems like a myth. Despite the extent of the challenge however, it doesn't excuse us for taking mindfulness and our mental health for granted. Clearly, there's room to do better. Especially now, during the COVID-19 pandemic, which is further highlighting this very serious issue.
More Nature
According to the CDC, the Covid 19 pandemic has led to a surge in mental health issues on adults, those with lower income and from minority groups.
The good news is that we can all try to incorporate nature therapy into our lives. It's something that could help enhance our physical and mental wellbeing. Although nature therapy (also referred to as Nature Rx) is not a magical miracle to heel all ailments, scientific research has shown that it can help encourage creativity, lower blood pressure, and improve mental health and wellbeing.
What is Nature Rx?
Nature Rx prescribes nature as medicine. If you haven't already done so, check out the Nature Rx website for some fun videos in how nature can help – it states the obvious in an extraordinarily hilarious way!
Although Nature Rx might be a fun new nomenclature, the concept has been around for a very long time. It's been known by many names, including forest bathing, forest therapy, eco therapy, as well as shinrin-yoku in Japan (see also Japan's Struggle with Sustainability).
In fact, as an outdoor educator myself I've seen a profound change in school-aged children over a matter of weeks when they are allowed and encouraged to spend time outside.
Not only do they find creative ways of play, but they also create social bonds with other campers and even those with behavioral issues become gentler. The compassion they show towards other kids and for their surroundings is a testament to the internal healing that nature can offer these children.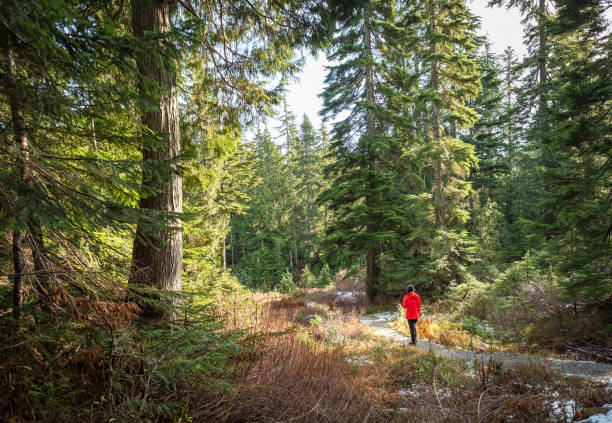 The Natural Approach
Natural healing also applies to teenagers as well as adults. From building our first fire, to foraging our first fruit/veg, the outdoors can have a big effect on shaping our memories and sense of self-worth. Simply opting for an outdoor setting can definitely help kids get connected with plants and nature, rather than screens.
The diagram below shows the broad overview nature therapy. It also accounts for the fact that spending time in nature on a regular basis has certain general and individualistic benefits unique to each person.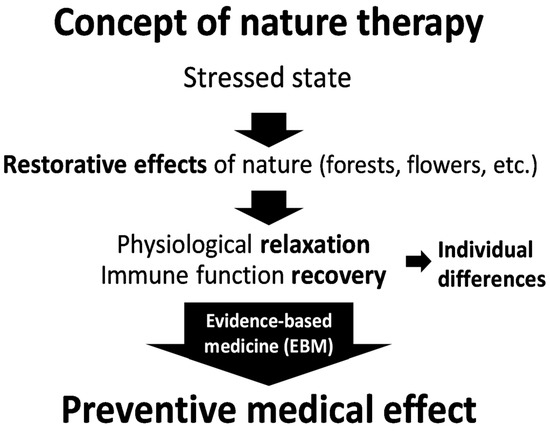 How To Incorporate Nature Rx
I've listed below 8 tips and tricks for spending more quality time outdoors and boosting your mental health with a dose of nature.
1. Scout Out A Place
If you've lived in your neighborhood for a while, you may already know of the parks and green spaces around your area. If not, the next time you're driving (or cycling!) by, keep an eye out to see if any sweet spots catch your eye. Alternatively, a quick search on Google Maps can help you find little slice of green that you didn't know about.
If you don't happen to have any quite nature spots nearby, maybe you can find an especially green street, campus, or public space. Sometimes, simply finding the next best thing can already help! There are quiet spots, even in urban areas, where people have spent extra time on the tending their flowers or maintaining the local trees. I know I've felt better simply walking down streets that had a green canopy overhead bursting from the tree-lined sidewalks.
2. Walk To Your Beat
If there really is no such place nearby, then maybe get a pair of headphones can help. Try opting for enjoy some sounds of nature, even digitally.😉
Having said that, I prefer simply listening to my own favorite music when I go for a walk. Just being outdoors and taking in the sunlight, trees, and occasional birds already helps. Try making the most out of what you've got!
3. Schedule Your Walk
A great way to do this would be to check the weather ahead of time to see a general trend. In the winter you could take your lunch breaks during the warmest parts of the day if possible. Lock this time into your calendar so it's a task you can't escape!
4. Nature Fashion
My high school gym teacher would always say that, "there's no such thing as bad weather, just bad preparation!" He'd love to highlight this, when whipping us around the outdoor track during zero degree (Celsius) weather! Thankfully, this lesson stuck with me. It's an excellent reminder to make sure to stock up on warms socks, an umbrella, as well as a raincoat and rain boots.
On that note, snow pants, snow boots, scarves, hats and mittens are not just for children! They can also serve to really change your winter living experience. The right gear does help!
If getting all this fancy winter gear isn't quite possible, then don't underestimate the power of layering up! Don't let cold weather stop you from enjoying nature! Double socks? Yass! Leggings under pants? Why not?! Thermal underwear? Wear them, if you've got them! It might make all the difference when deciding to venture out in winter.
5. Invest In Your Walk
If you have supportive co-workers, you can even start a footstep challenge with them. There are plenty of devises now that support community action, whether through a Fitbit or an Apple watch.
Especially since a lot of us are still working from home due to the pandemic, work socials are pretty much limited to Zoom. So why not leverage your tech? Creating fun challenges is a great way to bond and some healthy competition provides great motivation!
6. Fake It Till You Make It
If you absolutely hate being outdoors, find a way to reward yourself once you are done with the walk. For example, imagine the feeling of coming back from a long walk on a chilly winter afternoon and brewing yourself a hot cup of your favorite tea. Why not treat yourself to something tasty before getting back to work? Earning these little rewards can help with self-discipline and conquer your apprehension.
7. Find a Sit-Spot
Sit spotting is when you visit the same place in nature everyday and sit there, still as a rock, for 10-15 minutes. Or really as long as you can spare, even if it's just a few minutes. As you merge into your surroundings, you might end up noticing aspects of nature that you wouldn't have otherwise.
Did the birds break the silence with their music or did the squirrel come back down the tree? Oh do you see animal tracks you hadn't noticed before? Make a mental note and try writing it down when you get home. You'll be amazed at the wonders of nature that open up to you as you become still and just observe. Documenting it somewhere helps!
8. The Power of Play
Do a mental nature scavenger hunt as you go through your walk to help stay more present and aware. Somethings to look for include:
plants with berries
animals tracks (or poop)
birds or birdsongs you hear
decaying leaves on a tree
melting snow
Just like sit spotting, you can either make mental notes or actually write or draw your observations in a journal. Combining the peaceful activity of being in nature with artistic expression is a special tool that we all have at our disposal. Okay, and if you must, you can post about it on your social media AFTER you are done with your daily walk!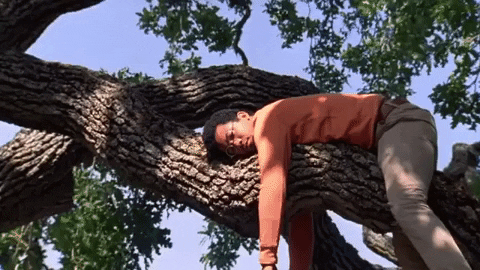 An Amazing Mental Health Combo
Spending more time in nature can help destress, refocus, boost immunity and even on a personal level inspire art and creativity. In turn, if enough of us consciously spend more time outdoors, we'll also have a greater personal connection with our natural heritage.
As David Attenborough explained so poignantly, "No one will protect what they don't care about; and no one will care about what they have never experienced." To that effect, increasing your engagement with nature will is a win on so many levels! It's represents a way of encouraging us to care for both our mental health and our environment.
Indeed, Nature Rx is probably one of the few prescriptions that even doctors don't mind us taking in large doses. But be careful, it can ultimately prove addictive once you start!
Editing by Marc-Antoni Tarondo.