The Path We Choose
As a kid, I was lucky enough to go on yearly camping trips to local provincial parks. We were borderline glampers and packed our minivan to the brim, but it meant plenty of time outside and the beginning of my relationship with nature.
Although I grew up in the city, my parents made sure that my brother and I had the opportunity to engage with nature. We definitely spent plenty of time outside. So it should come as no surprise that I grew up to be a bit of an eco-nerd.
Or does it?
Despite the fact that many of us grew up scraping our knees and climbing up trees (after all, we only had flip phones at most), we have nearly lost our collective connection with nature. I recently discovered that a full 30% of us only spend an average of 5 minutes outside a day. What?!
Understandably, it takes a lot of effort to pry away from comfort and technology these days. Every app on your phone is designed to make you want to stay on as long as possible. You get a dose of sweet, sweet dopamine every time someone clicks "Like." You're constantly bombarded with exciting, fast scrolling, skimmable and interesting content. Your brain loves it! Nature does not.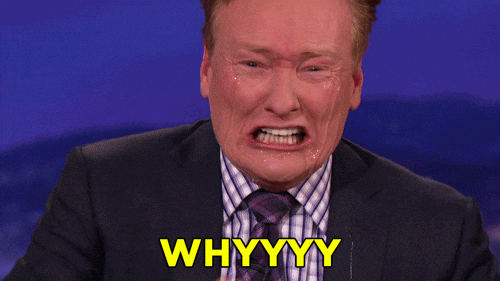 It Doesn't Have To Be This Way
Losing an emotional and physical connection with nature doesn't mean much in the business world: it has no monetary value. If we aren't using outdoor spaces, why are they there? To those of us with a deep love of nature, there are a million reasons. But to those without, well…I think you know where I'm going.
The good thing is that you don't have to banish your devices to reconnect with our natural world. Small doses outside make a huge difference for mental health and creating a sustainable attitude.
Even just one walk a week in a nature reserve will work wonders! Or perhaps try joining a local conservation group. Really, any way you can think of to engage with an outdoor community will help add value to conservation and recreational areas. While 82% of Canadians live in urban areas, there are still plenty of opportunities to get outside! Once you've taken the decision to, of course. To help make that happen, here are 5 of my favourite ideas to help you engage with nature!
1. Start a Garden
Starting a garden is hands-in-the-dirt interaction. If you don't have space in your yard, consider DIY balcony planters or look up community gardens in your area. Watching plants grow is extra exciting when you get to eat the results. Try welcoming help, and consider involving even the young ones. Kids really dig the process.😉
2. Try iNaturalist & Phone Photography
I hike often, and although it's important to look up from your screen and take it all in, there are some great apps out there! They can even help to heighten your enjoyment of what you're engaging with.
For instance, iNaturalist takes first place on my list of apps. Not only will it identify plants and animals for you from your pictures, but your uploads are added to a database that is used by conservation groups world wide. It's being used to monitor population distribution, species ranges, migration and so much more.

If you've got an eye for photography, a clear picture is best for ID-ing apps. And if you want to take it one step further, Snapseed is a fantastic photo editing app you can easily use on your phone. Hello gram-worthy shots!
3. Get Into Backyard Birding
Head to your local thrift store and grab a bird book, because there are more than bluejays in your yard. Birding is addicting, and it gets millions of people outside all year long. Not only will your love and appreciation for nature explode, they're seriously cute and it's easy to attract many different species to your feeders.
As I've gotten more involved in the birding community, I've begun to learn to identify them by song and have become a bit obsessed. Now, it's an excuse to grab the binoculars, get my field guide, and head outside.
Apps like eBird are loaded with information. You can upload sightings there as well as find nearby locations of new species and contribute to a hugely important database for bird conservation.
4. Volunteer
This might seem too involved or daunting to some, but volunteering can be as small as a one hour commitment a year, or as big of a commitment as you want. So many conservation groups lack the funding they need.
They rely on volunteers of all ages and backgrounds to lend a helping hand for all kinds of projects, including invasive plant removal, clean-ups, trail monitoring and bird-banding. A quick Google search for local events will get you started. The Nature Conservancy of Canada is a great place to begin if you're from the Great White North.
5. Take Up A New Hobby
"Hunting, fishing, and lovin' every day," there's a reason Luke Bryan sings about it! Anglers and hunters spend enormous amounts of time outdoors and inject billions of dollars into conservation and research every year…and, get this, they're happy to do it.
These exciting outdoors hobbies will keep you coming back for more! They can also help increase your interest and respect for wildlife, teach you new skills, and expand your social circle.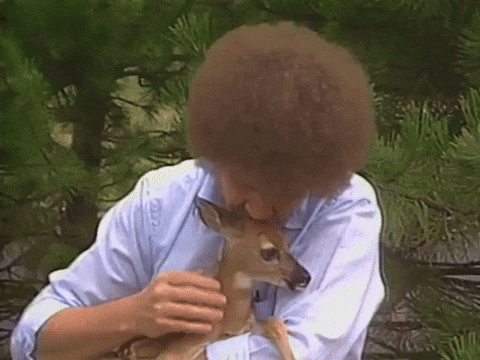 Engage With It!
So, are you ready to head outdoors and try something new? Your mental health and the planet will thank you for it! It may seem like dark times for the environment, but spending more time outside has been shown to cause positive environmental attitudes and sustainable actions. So grab your phone, your friends, and your field guides, and engage with nature like it's nobody's business.
Editing by Marc-Antoni Tarondo.