Undertaking Climate Education
Noam Chomsky recently gave the keynote address at Progressive International's inaugural summit (Oct 2020). There he offered up two visions of the future: one progressive, and one reactionary. The reactionary approach looks pretty grim to say the least, while the progressive one is cautiously optimistic. If we choose to take the progressive path, it will definitely require serious action and comprehensive education.
Indeed, to help shape the world for the better, we'll clearly need quality education. Especially climate education! It's no small task. As with so many complex topics, be it climate change, war, democracy, or income inequality, they all deserve deliberate attention. But discussing these issues may also seem too daunting or perhaps too abstract for many teachers, let alone their students!
Still, it's certainly worth the effort. Once you make the decision to start infusing your lessons with global concepts, you will find students more engaged and better connected with nature and the world as a whole. In the process, you'll also become more confident about your own knowledge of the climate crisis.
Tell Your Story
I first came to Japan with the JET Programme back in 1997. The Japan Exchange and Teaching (JET) Programme provides potential young teachers with an opportunity to come and immerse themselves in Japan while teaching at the same time. To that effect, I arrived in Fuji, Shizuoka, where I immediately fell in love with the place.
It was clear that even before finishing my first year, I would most likely stay longer than the maximum three year allowance. Which is also why I decided to join a few friends in starting to plan, build, and finance a restaurant and English school in a neighboring town. We formed a band, played gigs in Tokyo, and were on the verge of becoming rich and famous. But I digress…
Teaching Things That Matter
Returning to the present day, I'm now teaching at a private junior and senior high school in Tokyo. Since I was born in Canada, and happen to lack a Japanese teaching license, I'm unable to get a full-time contract with the school. This has a few obvious disadvantages. Including specifically, the high cost of health care. Unfortunately, that happens here in Japan.
On the other hand, one of the advantages is time. This has allowed me to connect with a myriad of amazing groups here in Tokyo, across Japan, and from all over the world. There are plenty of people and organizations out there, fighting for the very things that Chomsky was talking about.
My own personal passion happens to be the climate crisis.
What is the Climate Reality Leadership Corps?
During my 2016 summer vacation back to Canada, I was able to squeeze in a side trip to US Vice-President Al Gore's Climate Reality Leadership Corps training. For three days I listened to speeches, panel discussions, break-out sessions, and networked with other people who were also deeply concerned about the climate crisis.
After returning to Japan, it turns out I was one of only a handful of Climate Reality graduates in this part of the world. That changed in 2019 when Al Gore came to Tokyo to offer his first training in Japan. It was an opportunity for me to get further involved with the organization.
So I suddenly found myself on stage, giving a presentation in Japanese to an audience of over 800 volunteers. Before I knew it, I went from giving Climate Reality presentations to my students, to conference rooms full of Corporate Social Responsibility (CSR) managers & Sustainability Managers at Fortune 500 companies.
If I'm not giving presentations, I'm corresponding with potential new audiences. Even though we're currently experiencing restrictions due to the COVID-19 pandemic, Zoom has made presentations and even break-out rooms possible. Below, are my recommended 5 points for tackling climate education.
1. Stay Connected
My days are now packed! They're pretty much a frantic mix of social media, Slack, email, and text messages centered around organizing for the climate.
To that effect, there's always something going on. Just recently, another Global Climate Strike was announced, this time for March 19th. It's organized in part with the help of Fridays For Future. They're a youth-led grassroots climate movement, inspired by the remarkable Greta Thunberg.
They've become a big international network, with at least 26 active groups right here in Japan. Indeed, members of Fridays For Future Japan helped get thousand of people out for the last Tokyo Climate March.
Another important group here is Extinction Rebellion. They recently organized a Tokyo Disobedience event back in October that saw protesters stage a "die-in" at the entrance to Tokyo's Central Park (Yoyogi Park).
I also recently attended Facebook watch party for a new documentary called Kiss the Ground. Narrated by Woody Harrelson, it's a fascinating doc about reclaiming CO2 with healthy soil. You should check it out!
Amnesty International has a global presence, but they're also hosting climate-related events here in Japan. Then there's 350.org. I know they've been mentioned on this site before, but they're also pretty active all over this country.
Once you start looking, you'll discover plenty! So my advice is to get connected, stay aware, and learn about what's happening (and has been happening) in your neck of the woods.
2. Be Persistent
Even if it's only a handful of people, it's important that people talk about the crisis and stay active in raising awareness. Let's face it, people are often too busy. Or lazy. Or simply unaware of the gravity. As a result, they simply can't (or won't) make time to prioritize climate activism. There's just too much going on. It is up to you to convince them otherwise.
Getting connected not only increases your knowledge of climate change education, it assists you with self-care. A vital recharging skill for teachers, activists, and humans.
3. Make Lesson Plans With Other Teachers
Busy teachers need off-the-shelf lesson plans that work with middle school, high school, one-on-one lessons, or school assemblies. Finally, after years of compiling and categorizing various news articles, I have something to that effect. For convenience and clarity, I've organized it according to the 17 United Nations Sustainable Development Goals (SDGs).
I've now posted all this on my website. It also includes a growing library of teaching resources. With the amazing experience and expertise of Marian Hara, I've also manage to published samples of these plans. Titled, "Bringing Climate Change Education to EFL Learners," it's in the September 2019 Edition of The Language Teacher. If you haven't heard of it, it's a monthly publication put forth by the Japan Association of Language Teaching (JALT).
4. Use A Lot Of Teaching Tools
There's a never-ending supply of climate crisis materials. Try using tools like Kahoot, Quizlet, vocabulary.com, and newsela.com.
Adapt videos, articles, or news to the appropriate age level will get you into a pattern of research, planning, production, and assessment. There's simply too much climate change education information out there not to utilize for your own style and purpose.
5. Keep Learning
One of the last initiatives that Sir Ken Robinson had before his death was a plea to collaborate. Especially now during this COVID-19 pandemic, we must reimagine, not return to our "normal" silos of ignorance or privilege. We owe it to our students and ourselves as teaching professionals.
So keep digging, keep connecting, and be persistent. Even when it seems that no one else is. Read Chomsky, Naomi Klein, Bill McKibben, David Suzuki, Katharine Hayhoe, Michael E. Mann, and the multitude of authors, scientists, and voices crying out for a Green New Deal.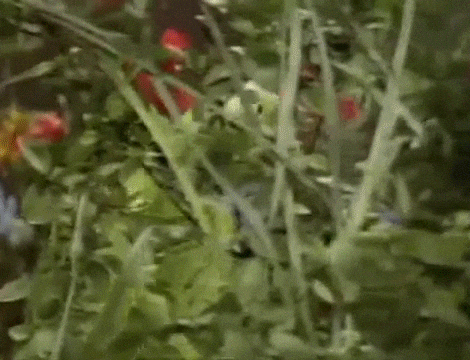 Hope For The Future
The climate crisis is real. It's clearly caused by humans. It's bad, but there are things we can do. Teaching and communicating plays a big part in that.
So we now have a choice. We can either adopt cooperation and internationalism, or face planetary devastation. I for one would prefer to choose hope, optimism, and action. To realize this, we're going to need collective action and a whole lot of serious climate education.