Considering The Long Haul
Like many people during quarantine, I spent countless hours scrolling on TikTok. I genuinely enjoy all the Gen Z-led content. More specifically, I love coming across fashion TikToks. To my surprise, I discovered that a lot of Gen Z-ers also dig sustainable clothing brands! While that's pretty awesome, unfortunately it wasn't all good news. There is also a downside to all the fashion attention. Inevitably, the fashion boom does have an environmental cost.
I decided to find out for myself what this meant after having spent so much time online. In truth, it happened almost by accident. Following another scrolling session on TikTok, I became more aware of the dark side of this playful app.
Trendy Gen Z-ers LOVE fast fashion, and even more, they love to show it off! Unfortunately, that's also led to an increase in haul culture. It's become a phenomenon where social media users post pics & videos of their shopping sprees and fashion hauls. To that effect, social media is now helping to drive the current fashion boom, further exacerbating the environmental crisis.
Consequences of a Digital World
There's one brand in particular that's quite notorious: SHEIN. I learnt of this giant e-tailer thanks to the numerous ads I was subjected to on Instagram. The number of TikToks, YouTube videos, and Instagram posts that are being posted to show off these hauls has skyrocketed.
Although the pandemic may be partly to blame, online shopping and advertisement has really contributed towards a fashion boom. How much of a role did social media play in this I wonder?
The SHEIN Factor
SHEIN for one has been dominating the social media fashion space. Here's why:
The clothes are often pretty cheap. SHEIN is also able to provide plenty of coupon code. You get these by subscribing to their mailing list, or using a referral code.
SHEIN has a range of clothing styles and is always up to trend. The clothes are mainly knock-offs of luxury items, but at a fraction of the price.
They have a substantial online presence. This has really helped the brand take off. Boasting

17.5 million Instagram followers

, SHEIN focuses on recruiting influencers to promote their clothing items. These influencers usually receive items for free, and can earn about 10-20% commission from the referred sales!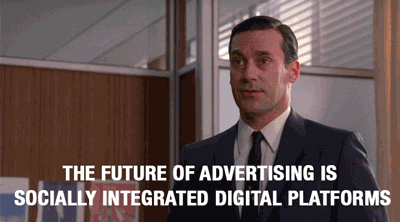 A Marketing Powerhouse
SHEIN is serious business. This is how they roll. Traditionally, once the runways chuck out their latest trendy wear, garments trickle down the fashion economy. They pass from the outlet boutiques, eventually making their way to the fast fashion retailers. At least, that's how it used to be…
Faster Fashion
That's how Zara, H&M, and the big e-tailers like SHEIN usually get the majority of their designs. SHEIN is unique however in that their turnaround time from design to production is three days!! How exactly do they do this?
SHEIN offers very little transparency. Indeed, they have a reputation for secrecy. What we do know is that they're originally based in Nanjing (China), and source the majority of their items directly from Chinese factories. Labor costs in China are infamously low, but there are additional geographic advantages. For instance, when it comes to replicating designs.
Influencers Driving the Fashion Boom
While China's record on intellectual property is getting better, there's still plenty that passes under the radar. Combine Shien's quick design grabs with those low garment worker wages, and minimal overhead costs (no physical stores), and the company has a formula for profit. It's also able to pump a lot of money into marketing. That's clearly on display with all the (social media) influencer collaborations. It's how they can attract such a large crowd of young people.
Shein uses something called an Affiliate Program. It's where users with a large following on social media are sent free clothes in exchange for branding and exposure. This has led to a cult-like following behind the brand.
Indeed, online shopping has already become a huge outlet (retail therapy) for a lot of people – thanks in part to Covid-19. Can't go outside? Not a problem. You can get everything you need at a touch of a button! SHEIN has benefitted massively from this. The store saw 10.3 million downloads globally on the App Store and Google Play Store in September of 2020. That's huge! But it does leave me wondering about SHEIN's accountability and that of all fast fashion retailers.
Fast Fashion Dangers
The fashion industry has a major role in global carbon emissions. Retail giants mainly outsource for production, and as a result leave a huge environmental impact in those countries. As consumers, we're pretty much conditioned to buy, use, and discard our stuff at an alarming rate.
Brands such as Zara, Gap, and SHEIN are engaging in practices that have negative consequences for the environment. Outsourcing allows companies to:
Choose countries with fewer environmental regulations to manufacture their garments.
Manufacture synthetic fibres (such as nylon, acrylic, polyester, etc) which are made from fossil fuels.
Countries such as Bangladesh and China may use outdated power sources such as coal.
What Accountability?
With millions of online shoppers, you'd think SHEIN would be doing okay in the sustainability field? Well, not so much. Nothing is known about the laborers, the environmental impact, or sustainability initiatives the company has. I used goodonyou.eco to check what the company had been rated in regard to sustainability. The site rated SHEIN as "We Avoid." That means the store is doing poorly in terms of environmental protection.
Here's a small blurb from the site that summarizes the rating:
SHEIN's environment rating is 'very poor'. There is no evidence that it has taken meaningful action to reduce or eliminate hazardous chemicals. It uses few eco-friendly materials. There is no evidence it reduces its carbon and other greenhouse gas emissions in its supply chain. There is no evidence it has a policy to minimise the impacts of microplastics."

– goodonyou.eco
The (Slow) Shift to Sustainable Fashion
Despite the continued success of fast fashion brands, Gen Z and other young millennials are focusing on sustainable brands now more than ever. Additionally, resale and thrifting play a huge role in the sustainable fashion conversation.
Many Millennials are now into saving and nailing that 'vintage' look. They've come to understand the importance of reuse, reuse, and reuse. In fact, ThredUP reported that the resale market grew 25 times more than traditional retail shopping did.
Obstacles to Sustainable Fashion
It's important to understand that buying sustainable fashion is a privilege. Of course ethically produced and sustainable fashion is going to cost more. It's produced with high quality material, under safe labour conditions, and by workers who are paid fairly.
Someone with a limited budget will more likely opt for the fast fashion trends and be stuck in a loop of quick purchases and disposable clothes. That's clearly unsustainable. Unfortunately, for some people that might be the only option they have (see the Boots Theory below).
Making Choices
With fast fashion brands having such cheap prices, you can't help but to wonder where and how these clothes are made.
Except, that's not a feasible reality for many people. We can't expect consumers who are lower-income to buy from the priciest sustainable fashion brands. We can, however, attempt to generate a conversation.
Can the general public move to ethical consumption? Is this pressure classist? These are very valid questions. If we want there to be any changes in the fashion industry, we have to start at the root.
1. Sustainable Brands
If you can afford sustainable fashion, try it out! There are tons of options online and with different styles too. Some of my favourites include:
Happy Earth Apparel – Fair trade, organic cottons, and a tree planting program with each item purchased.
Reformation – Aiming to be climate positive by 2025, the brand sources electricity offsets from wind power, and has many health benefits for employers.
Kotn – Sourcing cotton directly from family farms in Egypt and Portugal, this brand emphasizes worker safety and fair pay.
Blankverse – This newer brand is selling recycled polyester puffer jackets and have actually sold out of the collection! They are making an effort to move beyond the linear model.
2. Secondhand Options
Sustainable fashion not your thing right now? No worries! Before heading over to SHEIN or other online retailers, consider some of these other options that help to close that linear model of consumption:
Depop – Love this app! I've recently made some great second-hand purchases from here, and love the easy to use interface. The app lets you browse communities near you or far. You can find clothing, jewellery, shows, accessories, and more.
Carousell – Another great app! Carousell lets you join different groups where people post pre-loved items such as clothes, furniture, appliances, you name it.
Facebook marketplace – A fun feature to use if you're on Facebook. It'll show you nearby users selling different items, and usually for a fraction of the original cost. Also a cool way to discover local businesses/boutiques!
Local thrift stores – Maybe not the best option at present (there's a pandemic!) but when it's safe again to get out, check out the local thrifts store in your area. You can often find some cool gems (rare, vintage items).
Upcycling – Got an old scarf you're not a fan of anymore? Make it a top! Old jeans? New shorts! The possibilities are endless when you reuse your own items and turn them into something new and fresh.
Time For Change
I'm hoping new innovations from up-and-coming sustainable brands will capture the mainstream spotlight. Social media can clearly help propel a brand/style forward. Especially with the younger audience. So let's see it work towards sustainable choices!
Thankfully, there are already signs of progress. It gives me confidence in positive change for the future. As such, I hope that we'll see less of these #sheinhauls with more people becoming conscious of their purchases.
Happily, sustainable fashion is already catching on! Even on on TikTok.👌 That means more exposure for socially just, ecological choices. When people come to realize the amount of options they have to dress consciously, fast fashion could fizzle. In reality, all fashion brands will need to adapt. It means taking accountability for their supply chains and deciding to put ethics at the forefront of all that they do.
Editing by Marc-Antoni Tarondo.