Learn More About the Climate Crisis
With Earth Day right around the corner, we've put together a list of climate documentaries for those of you looking to build up your knowledge of the climate crisis. Human activity, human industrial activity in particular, is having a very real and devastating impact on our planet.
There's no doubt about it, climate change is already upon us. While it is currently only impacting a disproportionate representation of our planet, it ultimately threatens the future of us all. As a result, it's certainly within our interest to learn more about it. What exactly is going on, and what can we do to help mitigate the disaster and adopt greater sustainability.
While there is no single solution out there on how we can collectively tackle the crisis, these brilliant documentaries can help provide plenty of insight. They are powerful, enlightening, and can potentially provide some much needed hope.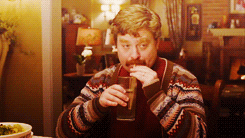 So Much To Absorb
For other cool documentaries, you're welcome to check out our recommended resources. We've also included a collection fascinating & relevant books as well as some sweet TED Talks. Although I've only added the briefest of synopsis for each film in this post, you can read more about each (and view the trailers) by following the links. Enjoy!!
1. Merchants of Doubt
An insightful doc that helps explain why climate change is not necessarily accepted by everyone on the planet, and a taste of the forces at work looking to keep climate action at bay.
---
2. A Fierce Green Fire
This documentary provides the viewer with a summary of the modern environmental movement. It breaks it down into stages as you witness some of the main issues that were impacting people and the corresponding activism that grew in reaction.
---
3. Surviving Progress
This brilliant doc highlights the need to address the balance in our outlook when assessing climate change. Modern society has readily accepted globalization, but our minds have failed to catch up to viewing the planet through an equally global perspective. We need to recalibrate.
---
4. This Changes Everything
A film that sets to challenge the status quo. Science and industry has dictated terms for the past 2 centuries, but it is time to wake up our hubris and better understand nature's role in our lives.
---
5. Tomorrow
A positively geared documentary that demonstrates some alternative models and key points to think about if we are to live more sustainably.
---
6. An Inconvenient Truth / Sequel
When discussing climate change documentaries we absolutely need to include An Inconvenient Truth. It first aired in 2006, and hopefully you have already seen this one. As Al Gore's seminal film, this important doc was released at a pivotal time of growing public awareness. It did an excellent job of illustrating the emerging climate crisis and served as a dire warning.
A decade later, and we have An Inconvenient Sequel: Truth to Power. It is essentially an updated version with more contemporary data & examples as we follow Al Gore in the lead-up to the breakthrough Paris Climate Accord.
---
7. Trashed
Investigating what we do with our trash, and the impact it has.
---
8. Dirt!
Learning more about the importance of soil, and how industrial practices are transforming it.
---
9. Chasing Coral
Learning more about the amazing earth and the vanishing coral.
---
10. Earth From Space
Get an out of this world perspective on how it all connects.
---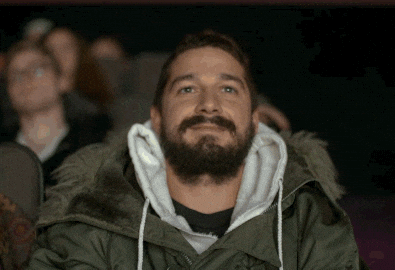 Climate Change Is An Ongoing Crisis
The climate emergency is ongoing, with new developments updating regularly. As a result, this list is relatively dynamic (as we try to keep it at 10). For those of you keen on watching a few more, there are of course still plenty of climate documentaries out there!
You're also welcome to explore the Sustainably Motivated Documentaries category, or feel free to come find us on IMDB. If there are any films you really enjoyed, or think we missed please take a moment to include it in the comments below. Happy viewing!