California's Solar Commitment
Despite the current US President's debilitating view on science and climate change, individual state governments are stepping up. Indeed, plenty of states are now recognizing the urgent need to address climate change. California in particular represents a shining example, as it continues to pass progressive environmental legislation.
Just last month, the state's Energy Commission mandated that nearly all new residential construction will require solar panels or connections with a solar powered system. This new requirement will take effect on January 1, 2020. California is the first US state to do this!
Hopefully, others will follow suite soon. Still, it does seem like an obvious win for sunny California. Solar energy generation presents a brilliant opportunity for innovation, carbon reduction, and job creation. Triple win!
Renewables Work
With the passing of this requirement, California is once again demonstrating the way forward. Indeed, shortly after Trump declared his intention to withdraw the US from the Paris Climate Accord (and therefore the only country in the world not committed), California Governor Jerry Brown renewed his state's commitment.
California has pledged to reduce greenhouse gas (GHG) emissions by 40% by 2030 (see US Energy Info). In addition, it aims to provide 50% of the state's energy needs with renewables by 2030 (see United Nations Climate Change).
California Love
Not only is California seriously concerned with the effects of climate change (droughts, floods, fires, etc.), but it's also adopting a sustainability strategy that provides the state with an excellent source of competitive advantage.
Contrary to the nay-sayers, tackling climate change is actually good for the economy. In fact, California recently became the world's 5th biggest economy. It earned this ranking, even as it continues to exercise legislative changes in combating climate change.
Sharing is Caring
California certainly has a lot going on! It's huge in terms of agriculture, manufacturing, and the technology sector (some of the internet's biggest). As a result, it also has a lot of opportunities to improve upon current operations and make significant gains from connecting with climate goals.
Also, Governor Brown is willing to share. He has offered the California environmental playbook to any other states interested in following their lead (see America's Pledge).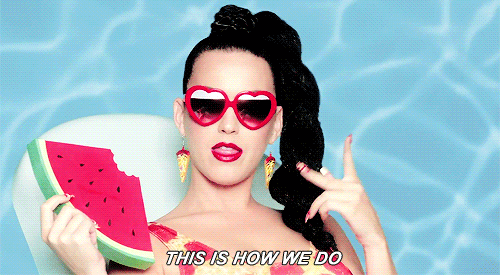 California Dreaming
Of course, California is not quite an environmental paradise (although you'd be forgiven the error if ever you've seen some of its breathtaking natural wonders). It does have its faults.
Some of these deficiencies include its highly polluted air (due in part to all the vehicular traffic), a number of water conservation challenges, and of course, the intense demand of industrial monoculture on the environment (especially almonds). It does however also offer this blogger hope!
Healing the Hurt
I was genuinely disappointed by last week's oil pipeline announcement from the Canadian government. It hurt. I felt pretty jaded by the lack of environmental leadership and I was looking around online for some good news. Indeed, that's what our site's for! Sustainably Motivated is dedicated to sharing the positivity around sustainability. We sincerely try to share uplifting stories and progress in the effort to do and be better.
However, in attempting to share stories of hope, I can't simply omit the all the wrong that is being done to our planet. Learning about Canada's pipeline decision was extremely upsetting. It was just so fundamentally wrong on so many levels. I'm still heartbroken.
The California Governator
What helped pull me from my funk was a random tweet online from California's former Governor, Arnold Schwarzenegger. The movie-star Republican is quite active online and abroad, often adding his star power to bring attention to climate change.
He openly criticizes the folly of the current White House administration (in backing coal for instance), while strongly advocating the adoption of sustainability to advert accelerating climate change and the corresponding disasters.
Schwarzenegger literally walks the climate talk. He also put his money (as well as his muscle) where his mouth is with his coproduction of Years of Living Dangerously. It was a welcome reminder that we can continue to find hope from the countless men and women who are actively fighting to protect our environment. I hope to see more brilliant climate leadership radiating from California.🌞