A Look Through The Green Lens
Famed author and environmental activist Bill McKibben is in Tokyo as part of his Climate Action Tour. It consists of multiple stops across Asia, as he works to bring greater attention to climate change. McKibben is on a mission to help encourage divestment from fossil fuels and advocate for the acceleration of climate action.
Indeed, McKibben has been actively promoting climate action here in Japan. Just recently, he spoke before crowds at Yoyogi Park for Tokyo Earth Day. There, McKibben encouraged the thousands gathered for the event, to act upon their knowledge of the climate crisis. He strongly advocated for environmental protection and the urgent need of fossil fuel divestment.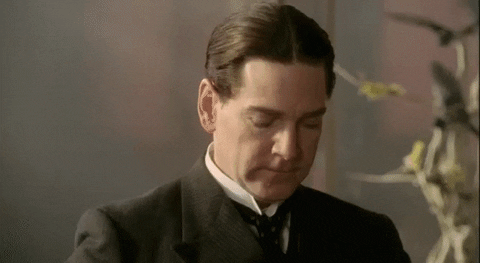 McKibben's Misson
This time round, McKibben was back for an event hosted by 350.org. It's an amazing climate action organization that he helped found. McKibben was the keynote speaker of the event, where he was invited to share his wisdom, experience, and insight. I'm thrilled to have had the privilege to attend and learn!
For starters, Bill McKibben is a prolific writer. His countless articles are enlightening & effective, while his books are powerful and easy to digest. At some point however, McKibben felt that simply writing about the climate emergency was no longer enough. He felt that he needed to do more.
Global temperatures have continued to rise, but government climate action has not. At least not to the extent mandated by the crisis. As a result, we must now look to ourselves to generate the actions required to combat catastrophic climate change. Bill McKibben decided to do just that!
Welcome To A Hotter, Wetter World
Having started his own climate journey about 30 years ago, McKibben was first and foremost a journalist. Visiting different places and speaking to people impacted his worldview and connected him with the need for faster action on this very serious problem.
In doing so, he witnessed firsthand the differences between both the future emergency presented by climate change, as well as the very real and present emergency that is currently underway. It was clearly evident that climate change was already here.
McKibben described his trip to Bangladesh, where some of the poorest people on the planet (who contributed so little to carbon emissions), are facing constant climate related disasters. Be it from torrential rains and flooding (see Getting Soaked in Texas), or droughts and desertification, they are certainly on the receiving end of a brunt of it.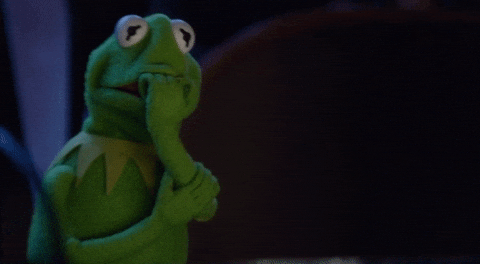 Climatic Injustice
Especially devastating during his time there, was the rise of diseases associated with this rapid climate change. The Dengue virus for example, was further promulgated by mosquitos who (along with a plethora of other bugs) thrive in this hotter, wetter world. Fortunately, Bill himself was able to overcome the virus. Unfortunately, many people (children in particular), were not so lucky.
As Bill explained, they are "suffering from a problem they did not cause." Sadly, this dynamic seems to translate across the globe, where there exists a form of reverse correlation. Often those least responsible for carbon emissions and climate change are the ones most effected by it.
Compelled To Do More
One of the great frustrations in the fight to combat climate change is the knowledge that fossil fuel companies knew all along the damage they were doing to the planet. However, instead of sharing this information or taking preventative measures, they have been promoting a campaign of denial (see Merchants of Doubt). Bill and his associates decided it was time to build a movement.
In 2006, he helped organize a March Across Vermont to bring attention to the need for climate action. This is what sparked his own activism. It came with the realization that while "we won scientific argument, we had lost the political fight." This obviously needed to change. The desire for bringing public awareness to climate change is what propelled him on the 5 day march across the state of Vermont, and hundreds of people joined him.
The Birth of a Movement
This in turn inspired him to do more, and the following year Bill helped organize the international movement now known as "350.org." Along with 7 university students (plus Bill himself), they decided to reach out to other like-minded individuals from around the world to help achieve their mission. Each of the founding members took responsibility for a continent, and they proceeded to deploy, making encouraging discoveries along the way.
Indeed, they kept finding and connecting with plenty of motivated people equally committed to the protection of the environment, and the curtailing of global warming. It proved to be quite promising! The first goal for the movement then was to organize demonstrations, and they've been doing it ever since.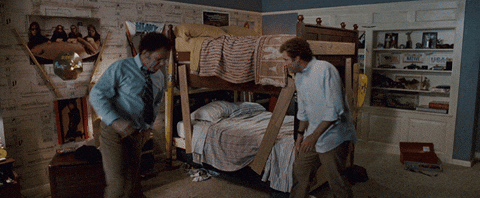 The Carbon Threshold
They chose "350" as their call-sign as they wanted it to become part of the public discussion around climate change (it also translates well). Bill has consistently emphasized the importance of 350 PPM (Parts per million). It's the designated safe number of carbon in the atmosphere which scientists had recommended we not surpass in order to avoid the risk of runaway climate change. We have since passed 400 ppm (414 as of December 2020)!
Still, the organization remains committed towards actions that can help reduce that carbon concentration. 350.org successfully took off in 2007, and within their first year they were already able to coordinate protests all around the world. They have now been at it for over 10 years, and continue to support & advocate climate action.
Climate Action
In just the last few years, the climate movement has been really building momentum! To that effect, 350.org is an important & active stakeholder. 350.org members are continually looking for ways to contribute towards driving climate action. How they help achieve this is through the coordinated application of both education and confrontation.
Indeed, despite the current climate-denying US president, McKibben explained that there was still plenty of momentum for climate action. For example, from the Big Apple. New York City recently decided to divest from fossil fuels and sue big oil. Along with NYC, other big cities have joined the movement and divested from fossil fuels! They include London, Paris, Melbourne, and San Francisco. Bill, and the rest of the world, are now waiting on Tokyo to do the same!
Divestment Time
It's not just governments that are deciding to move away from fossil fuels. Big business and financiers are also looking to divest. Putting your money in fossil fuel projects is also economically unsustainable, and 350.org has been working with other organizations to gain further commitments to divest.
Since having pledged to the divestment movement 5 years ago, Bill and his organization have witnessed significant gains (see Are Divestments Working?). The time has certainly come to pull from funding these environmentally harmful operations and shift with greater speed to renewables. We can't afford to extract and burn any more fossil fuels.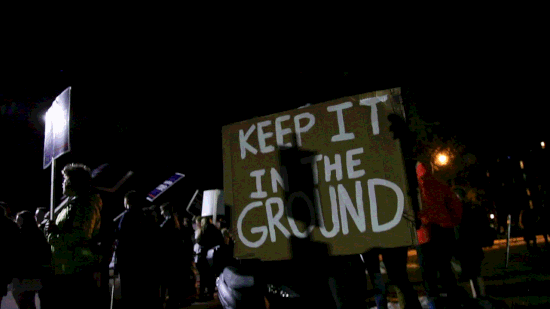 Keep It In The Ground
This is essentially both the philosophy and the strategy of 350.org. No new drilling or oil exploitation should be pursued. Indeed, there are currently enough available fossil fuel reserves that would already surpass the planetary carbon limit should they be extracted. Accordingly, we must make every effort to avoid doing this.
To help achieve this Bill has been working with governments and grassroots organizations from around the world. In addition, a critical group in the fight to preserve our planet has been many of the aboriginal peoples.
For instance, McKibben had just returned from Australia, where aboriginals have been working hard to bloc the world's largest coal mine (Newcastle). The same is true of many other Pacific Island peoples, and the Native Americans in the US and Canada.
Collective Action
The social activism is inspiring and effective! It is through connecting with such motivated people that Bill overcomes his own sadness at the rapid destruction of our planet. People are standing up for the environment, and making a difference.
At the same time though, while the movement is significant, it is still not enough. More needs to be done to stop the proliferation of fossil fuels, and Bill and his organization have designed an approach around the 3 following principals.
The Game-Plan
1. The Fast Transition to Renewables (emphasis on fast). This has become very doable given that prices have dropped significantly to help make this a reality.
2. Stop New Fossil Fuel Projects. As previously described, what we have already is already too much.
3. Not Another Penny for Dirty Energy. Cut investments and subsidies.
Divestments are critical for this last part. It should become apparent that putting your money in fossil fuels is not sustainable, both financially and environmentally. Unfortunately, Japanese funds are currently being used to build still more coal plants at home and abroad. Bill wants it known in Japan that this is no longer the standard. Investing in fossil fuels is not only environmentally damaging and repugnant, it is no longer a sound investment. Even in Trump's America, coal is coming to an end.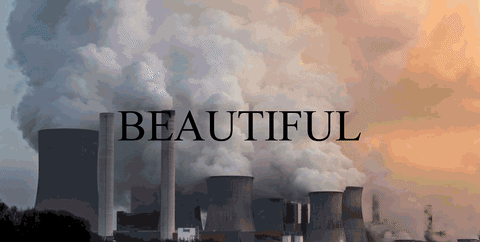 Beyond Coal
Furthermore, if Japan continues to invest in such coal operations, it will not meet its (Paris Accord) climate commitments. It truly is a poor investment for Japanese pensions. The future is gravitating towards clean energy and Japan has some serious catching up to do (see also Japan Can Become an Ocean Champion).
Still, there is progress! Bill shared with the audience that Daichi insurance announced yesterday that there would be no new funds for coal projects. Another win! Still, these type of commitments need to pickup quicker in Japan. That is precisely what Japanese environmentalists are working on.
Gambatte – がんばって(Come On) Japan!
There certainly is a lot of opportunity for improvement. The number of fossil fuel divestments in Japan are still quite small. Roughly 5 million dollars, out of the 6 trillion that has currently been divested. Japan is behind compared to global standard. Bill's hope is that by the upcoming Global Climate Action Summit in September (12-14), there will be more good news to come out of Japan.
Mr. McKibben wrapped up his talk with a message of hope and perseverance. He later stuck around for a pretty thorough Q&A, but the presentation part of the event ended on an uplifting note. He wanted the audience there to know that progress was being made, but we needed to continue working together to help slow down the pace of climate change as soon as possible.