Why We Chose Babywearing
My husband and I opted out of buying a stroller for the first year and a half of our child's life. Instead, we invested in a few high quality baby carriers. This choice was part practical, part idealistic. On the philosophical side, we've been attempting to implement greater minimalism and apply traditional methods when possible.
On the practical side, our beloved Canadian city is also notorious for potholes & long snowy winters. Definitely not optimal for wheeling around a little one. Also, the city's infrastructure could use a serious update.
The public transportation system in particular is not especially stroller-friendly (it lacks elevators, ramps, etc.). Given that we don't own a car (we rideshare), folding up these sizeable strollers for a drive wasn't really an option. We needed to use it to get where we were going. Ultimately, babywearing seemed the right choice.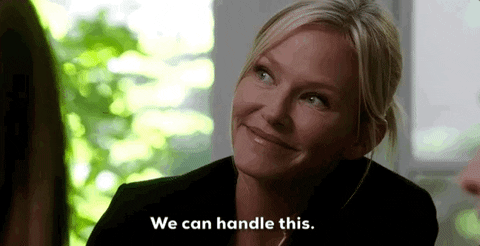 How We Started Out
Although it had been something I had considered for awhile, I only started seriously researching babywearing carriers after our son was born. Instead, what I was most prepared for was Cloth Diapering. Admittedly, I wish I had prepared better for it prior to giving birth.
Luckily, a good friend of ours gifted us a an excellent structured carrier (I will explain about carrier types later). In addition, we also bought a soft wrap as per the recommendation from our wonderful Doula (Millie from MotherWit). As a result, we were already off to a good start. 🙂
---
A Brief History of Babywearing
Carrying your baby while going about your daily task is a practice that has been used for a loooong time by various cultures. Check out my Pinterest Board on babywearing (snapshot below), to see more images of babywearing parents throughout history & from all over the world!
Babywearing Goes Way Back
In Europe, the stroller was popularized by Queen Victoria in 1840's (see Victoria & Albert Museum). Until then, carrying your baby (or someone else's), was a common practice in most cultures. I mean, why wouldn't you? Fortunately, as more parents learn about the benefits and awesomeness of babywearing, it's making a comeback. Check out this recent BBC article, Thanks to Daniel Craig, #babywearingdad is now the hottest thing on the internet.
---
The Different Types of Babywearing Carriers
There are many types of babywearing carriers. From simple fabric wraps, ring slings, and structure carriers, to sophisticated hiking backpack carriers. Below I will cover the carriers that I ended up using, sharing with you my personal experience.
To get started, check out the video below! This babywearing mama demos a few different carriers with her newborn. She does a pretty good job in explaining how to wear them. I agree with her opinion on the carriers, because I also tried most of the carriers she covers:
Trying On Different Carriers
---
Safety First!
Before Purchasing:
Whichever baby carrier you choose, be sure that they are hip-development friendly. See the image below, as well as The International Hip Dysplasia Institute (IHDI) for a list of Hip Healthy Products.
Before Wearing Your Baby:
Once you buy or borrow your carrier, remember to follow the safety rules:
---
The Carriers I Used
Now into the carriers! I used 3 types: (1) Ring Slings, (2) Structured Carriers, & (3) Soft Wraps. Each have their benefits.👌
(1) Ring Slings
This one is my favorite carrier! Ring slings are really easy to wear & use (once you get the hang of it). They're also pretty light, so you can drop one in a tote bag or backpack without taking much space. Also, I can use it to breastfeed on the go (see the first 2 images on the top left).
I bought the Sakura Bloom ring sling (in linen fabric) from a local baby store, but I don't think the brand really matters. Ring slings are pretty much the same. What varies in different brands is that they might offer particular fabrics, colors, or patterns. Whatever matches your taste!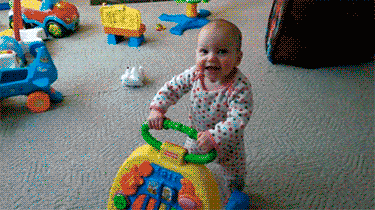 There is a Learning Curve
It did take me a few tries to get the hang of the ring sling. It's normal that there's a bit of a learning curve as you adjust the length of the fabric to find the sweet spot. Initially, my little guy didn't like it (he would cry at first).
It did take some persistence for us to eventually reach our comfortable equilibrium. Totally worth it though! Now, I feel like a pro.💪 In fact, I still use it when I want to carry him.😊 To get to this point though, I probably had to watch a million videos (I stopped counting after 20). Here are some of the ones I found most useful:
Ring Sling Tutorial
(Basics) Newborn Ring Sling 'Classic'
How to Cradle Carry with a Ring Sling (Newborn hold)
How To Nurse in a Ring Sling – starting from the Tummy to Tummy (Feet In)
---
(2) Structured Carriers
I did a lot of research on structured carriers, trying out a bunch of different brands. My husband used the BabyBjorn ONE carrier that we got as a gift. He loved it! Me, not so much. I wasn't a fan because it wasn't possible to breastfeed in it. There wasn't enough flexibility in the design and there were too many clips to buckle (1 on the waist, and 4 on the front).
My favorite brand of structured carrier is Lillebaby. I used the one called the Complete Original 100% Cotton. I began using it almost daily since my baby was 2 months old, and continued with it until he was about 2 and a half. It really is easy to use, just clip 2 accessible buckles (1 on the waist, and one on the upper back) and your in! It's also quite practical, not only for the obvious hands-free element (as they all provide), but this one also has a handy and spacious front pocket (so useful)!
I also find it easy to breastfeed in, and it's highly adjustable (see the 6in1 image below). This part was key, as my husband (twice my size) and I would rotate the same carrier. He was also pretty comfortable with. Since talking with my friends about how much I liked this model, a few of them also ended up buying same one. Turns out they LOVED it too! (I am not getting any commission on this, although I should 🙂 )
Lillebaby COMPLETE Baby Carrier – Fetal Position Carry (Newborn) Instructions
---
(3) Soft Wraps
I also had a soft wrap (Brand: Boba Wrap), but although it was super comfortable for both me & baby, it would take me a while to put it on. Babies aren't known to be patient, and my little guy was no exception. His cries would escalate pretty fast, so I ended up not using it as much.
Maybe if I persisted, I could have eventually mastered the art of wrapping (see image instructions below). I could have… but no… my little one required constant carrying right away! He made it abundantly clear that he wanted to be held immediately and left little room for negotiation.😉
In hindsight, I should had bought the top that has the soft wrap embedded. It's also known as a skin-to-skin T-shirt. I didn't get it initially because I though it was too pricey (varies from ~$50+ to $100) for the short time frame I would be using it for. After going through it though, I've since changed my mind about the price. The first few weeks are so tough, that anything that would help during that time is worth it!
---
What About The Weight?
Babywearing is awesome! It's not heavy, and if done right (following safety guidelines, and product instructions), it shouldn't be causing you back pain or discomfort. The baby should feel like an extension of yourself.
The Benefits
There are so many benefits to babywearing! Certainly more than I can mention in a single post. But if you are interested, there is plenty of additional info & scientific support for babywearing (see Is There Any Science Behind It?). One advantage worth noting, it may actually help reduce the risk of suffering from postpartum depression (PPD).
Final Thoughts on Babywearing
I personally loved carrying my baby! Knowing that he's close, feeling his skin, and smelling his head (it's said to be pretty addictive) is amazing. Plus, as an added bonus, you get to be handsfree! It's liberating, freeing up your hands for house chores, personal reading, and the million other things that mommies have to do on a daily.
So there you have it, my babywearing experience was a positive one! It's certainly worth the effort and the initial learning curve. I'd strongly encourage you to try it out for yourself! Wishing you best of luck on your sustainable parenting journey and be sure to share with us your thoughts in the comments section below. Enjoy!