Book Recommendation
The Uninhabitable Earth
by David Wallace-Wells (2019)
This is a pretty serious read! David Wallace-Wells, who's also an editor of New York Magazine, exposes the climate crisis for what is is. He lays bare the foreboding future we are currently hurtling towards if we do not change course. The fact that it's written by a journalist, rather than a scientist, in no way diminishes the science.
Rather, it makes for some powerful narration, as the author helps connect the dots for readers. Mr. Wallace-Wells has obviously absorbed copious amounts of data on the natural environment, technology, politics, human psychology, etc. The book covers a wide spectrum of understanding and genuinely projects the danger posed by global climate change. The Uninhabitable Earth can become our terrifying reality.
A Crucial Narrative
The story is an effective one. Mr. Wallace-Wells provides readers with lots of scientific support in his explanations. Indeed, the book is loaded with sources! However, more than the listing of scientific research, I personally find his extensive descriptions to be of great value. They can be quite visceral effective. Wallace-Wells manages to connect readers the climate crisis on both an emotional and intellectual level. We are entering the danger zone.
Throughout his writing, Wallace-Wells is able to clearly communicate the very real and encroaching threat to human civilization. The scientists have warned us, time and time again. We are running low on time. Rather, Wallace-Wells paints for us, with painful clarity, the picture of the future course on which we are currently set.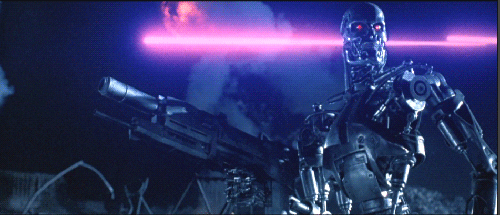 The Uninhabitable Earth Is Not Inevitable
His book is brilliant, if chronically painful to digest. Wallace-Wells has managed to condense a great deal of climate information into The Uninhabitable Earth. It is filled with excellent sources all converging into one very clear message. Namely, one of urgency and concern. We are warming our planet at an unprecedented rate, and the effects are extensive and terrifying. We are living in a time of climate emergency.
Thankfully, there is still time to take significant action and hopefully avert the worst of it. Certainly, a must-read! Especially those of us concerned with climate change. I highly recommend it getting into asap.*
Interview with author David Wallace-Wells
*Unless perhaps you're currently pregnant (as my wife was when I read it). In which case, I'd wait it out till after you've given birth.😉 It is a can get pretty emotional.
---
We encourage our readers to borrow books when they can, but if you choose to purchase a copy, click here to order via Amazon, and support this blog in the process.
---