Turning The Page
Earlier today Joseph (Joe) R. Biden Jr. was sworn in as the 46th United States President. It was definitely a milestone! I for one was nervous, excited, hopeful, and emotional. What a tough four years it's been!
The previous administration's stance on climate change matched its perverted views on science, truth, and justice. Indeed, its distorted and corrupted approach to the world was nauseating, heart-breaking, and outright dangerous! I am so sincerely grateful that Joe Biden won the US Presidential election.
Still, it's been tense! Even after the election win, things looked grim and the peaceful transition of power was not a complete certainty. Thankfully, we've made it! We can collectively turn the page on what was, and look forward to a new day. We can now hopefully address the very serious issues plaguing the world and take greater action towards their resolution.
President Biden's Inauguration Speech
Celebrating The Win
Of course, I don't believe a single leader, a single administration, or even a single country can bring about the social and environmental changes we need. But this is a win! It's a definitely a win for truth, justice and the global climate movement. Maybe it sounds a bit cheesy as I write this out, but it's legit. Biden isn't our saviour. In fact, he really wasn't even my preferred presidential candidate (💙 Bernie Sanders). But the alternative to a Biden presidency was truly horrifying.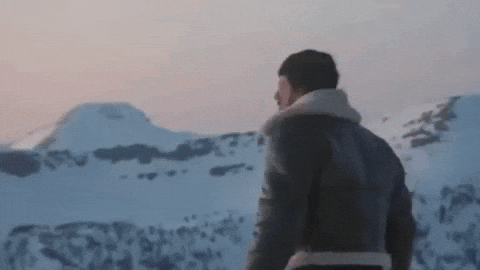 And Now Back To The Real Work
We are facing a climate emergency. There really is so much to do in order to decarbonize our economies and transition to sustainable practices. Biden at least has expressed as much, and is already taking action!💪
A New Day Indeed
On this, his very first day, Biden has already moved to return the US to the Paris Climate Accord. These processes certainly take time, but President Biden took immediate action with a series of executive orders.
Other climate victories include the cancellation of the Keystone XL pipeline and a moratorium on the leasing of oil & gas exploration in the Arctic National Wildlife Refuge.🙌 It's absolutely wonderful news!
Hopefully, we can now continue on this path to progress and take the global climate action we so desperately need. As Biden himself said during his inauguration speech, "A cry for survival comes from the planet itself, a cry that can't be any more desperate or any more clear." It's our collective responsibility to act upon that knowledge, and I sincerely hope that we have welcomed a new day.