Changing Times
When the COVID-19 pandemic hit the world in early 2020, I moved out of my condo in the big city almost immediately. I decided to leave Toronto and return to live with my parents in rural Ontario. Their place is roughly 2 hrs to the north, in a small town nestled on the Georgian Bay. In Ontario, this area is known as "cottage country." And I must say, it's stunning! When we're eventually allowed to travel again, I would highly recommend checking it out for yourself!
That said, if you'd have told me a year ago that this is where I'd be full time, I wouldn't have believed you. Equally shocking was how many other people also choose to escape the city during the pandemic. My initial thought was that it was probably driven by a desire for generating some distance from people, as well as an opportunity to save money.
While cost certainly was a driving force, I also felt like there was more to it. The mass exodus from the city highlighted for me just how much humans rely on nature when times are tough. Nature calls to us! So when the pandemic was declared, I intuitively chose this time to get reconnected with nature. It was probably the best idea I've had in a long time.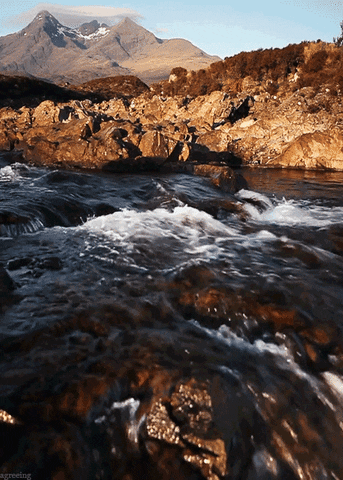 Working Remotely = More Nature Breaks
Working in a dated, fluorescent-lit office space never felt particularly inspiring for me. My job itself would not be considered a creative one, but I'd like to think that humans are naturally creative beings. However, being cooped up for 8 hours a day, 5 days a week will slowly eat away at that creativity. I don't think I'm alone in my belief that this is probably not how we should be doing this.
Nonetheless, we carry on in these unnatural conditions because we ultimately have bills to pay. That much hasn't changed with COVID-19. But the pandemic did close up many of our offices and forced a lot of us to work remotely. Remote work definitely has its pros and cons. Con? My dad walking into my Zoom meeting in his bathing suit. Pro? The ability to relocate to more inspiring, natural spaces!
Don't get me wrong, my go-to workspace is now a desk beside my bed. BUT. Do I have all the potted plants imaginable? Yes. Did I take my "office" to the cottage in the summer months? Yup. Do I take more daily nature breaks now? You bet! It's become so essential for my wellbeing to be able to get outside and spend at least 30 minutes each day immersed in nature. I'm lucky enough to now have quick access to waterfront and tons of gorgeous wooded trails. But even if you don't, there are still ways you can get reconnected with nature!
Get Reconnected
If you're looking for something immediate and don't have the luxury of accessing nature right outside your door, you can try a guided meditation that incorporates the sounds of nature. It can potentially help reconnect at least one of your senses. So can watching a nature documentary (there are so many good ones!). I found that even just having the BBC's "Our Planet" on as background noise while working can help bring you closer to nature (FYI – it's on Netflix).
More greenery can also provide a boost! Why not try adding a few house plants to your work/living space? While you might not have a green space adjacent to your home, see if you can prioritize a visit to one. Even urban areas have at least a few parks or green spots tucked away.
On weekends (or whenever it is you have time off) you can try venturing out even further. Where pandemic restrictions allow of course. Wherever you decide, getting out for some fresh air, even for just a 15-minute walk, can help give you a dose of the natural world.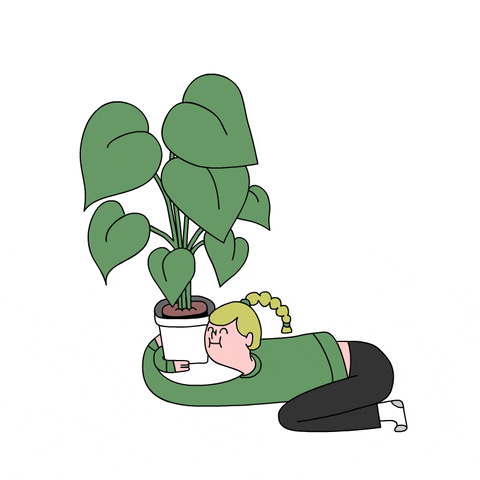 Bring Nature To You
So how else can I nature it up? Plants! I mentioned house plants earlier, but I also grew some herbs indoors this winter. In fact, I had a whole vegetable garden going on in the backyard during the summer. Planting & gardening definitely allowed to me to get reconnected with nature (literally). Not only is growing your own food totally empowering, it'll also provide you with some extra greenery to relish and admire.
I found that spending more time in nature made me want to live a more "natural" life. Even if you don't have the means to setup and maintain your own garden, there are still steps you can take. For instance, simply choosing to eat more seasonal foods can make you feel more connected to nature and its cycles. If you want to take it a step further, you could also try out modern foraging! For some brilliant tips and how to's, check out our blog post on foraging (👈 ).
Nature's Impact On Our Mental Health
I've come to rely so much on nature during this pandemic. I now look to nature to help calm me down when my anxiety is running high or when I'm feeling low in energy and demotivated. Simply taking a couple minutes in nature can change that. Away from all the screens, news, noise, and distractions. It has really helped me in making it through this pandemic with my sanity somewhat intact.
Nature really does have calming effect on humans! While this isn't exactly new information (I keep coming across articles that emphasize this), I can now vouch for it firsthand. It truly does wonders!
There's just something about the natural world that grounds us. The pandemic (and let's be honest, 2020 in general) has caused so many of us to feel increased levels of stress, anxiety, and depression. There's tons of research out there that suggests time spent in nature can significantly decrease feelings of anxiety and depression. It's a powerful cure!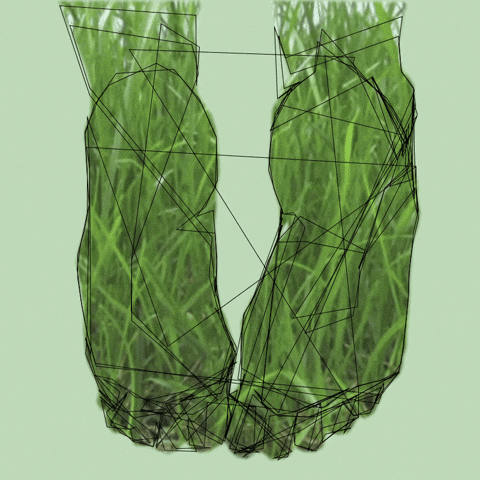 Focus On What's Important
Getting reconnected with nature has allowed me to focus on what's important. It's helped me to better appreciate life's necessities rather than focusing on life's desires. Clean air, clean food, and clean water are necessities. Instagram likes, the latest iPhone, or a shiny new car are just nice-to-haves. When we're connected with nature, it reminds us of how important it is to our well-being, but also to our way of life.
The natural world is essential to our very survival. After getting reconnected with nature we're more likely to notice both its fragility as well as its potency. With reestablishing that connection, we're also more likely to care about its survival. The more connected you feel to nature, the easier it will be to make more sustainable decisions in your daily life.
Lots of philosophers and great thinkers have written about the importance of nature to human society. We know it, but sometimes we lose sight of it. That's why we should all attempt to get reconnected with nature. In an ideal world, we would never lose touch with it to begin with.
But in the modern world it's something that is becoming increasingly hard to do. Trying to get reconnected with nature during the pandemic might actually be easier. Indeed, it's one of the few things that we can actually do! The hard part however will be to continue that natural connection in our post-pandemic lives.
We Are Nature
The pandemic has certainly changed things, but I'd like to believe that it has also taught us to slow down. I think that it has reminded me of what nature has to offer and how it can provide solace in times of turmoil. My hope is that we consequently see the importance of keeping nature wild (or rewilding the world, as David Attenborough would say).
As human beings we will always need to return to nature. To come back to ourselves. This entire year, this pandemic, has been a perfect example of exactly why we need nature, and why nature needs us.
If there's one thing we can all take away from this global pandemic, it's the reminder to stay connected with nature. Likewise, if there was one positive outcome from this year, it was the friendly reminder that nature has always been there for us when we needed it most. We should really try to be there for nature, don't you think? If humans can make conscious efforts to get reconnected with, and indeed remain connected with nature, then we all win.
Editing by Marc-Antoni Tarondo.