Organic Farming in Kyushu
Farming is probably not the first thing that comes to mind when you think of Japan. Although more likely famous for samurai, high-speed trains, and robots, Japan is actually internationally recognized for its distinct food culture.
To that effect, the sourcing and preparation of all this gorgeous and savoury food is obviously an integral part. Indeed, many in Japan actually take pride in their food traditions. This includes the various ways that items are both prepared and consumed. Organic farming is no exception.
I was to learn this firsthand! Having had the opportunity to visit Japan for the first time last summer, I was excited to return. This time, I was to take a deep dive (literally knee-deep), into a rural part of the country I had yet to explore. I was definitely excited to immerse myself in the local culture!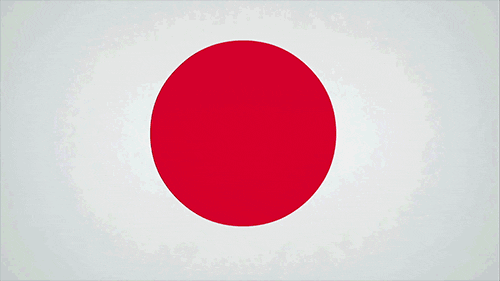 So Many Firsts
This was to be my first trip to the southern island of Kyushu. Known across Japan for its striking natural beauty & subtropical climate, it was also an incredible food hub. Once there, I was to spend 6 weeks with my Japanese host family, earning my keep, and learning as much as I could about Japanese-style organic farming.
With no prior farming experience (aside from our urban garden), and minimal Japanese, I certainly had a lot to learn. It was an amazing, challenging, tasty, and enriching experience!
A WOOFER Out of Me
Part of what made this adventure possible was my enrollment in the WWOOFing network. WWOOF stands for World Wide Opportunities on Organic Farms, an international organization that connects organic farmers with volunteer workers looking to gain experience, a place to stay, and some fabulous home-cooked meals.
It supplies the kind of social media reference (much like Airbnb or Uber), that might offer would-be travellers the peace of mind needed to pack up their bags and head over to a foreign country, to live and work with complete strangers.
However, those are just the logistical concerns. The greater purpose of the network is to provide for the integration of like-minded individuals who want to learn more about the environment, where our food comes from, and how this gets done in various parts of the world.
Hita: The "Village of Water"
I had the pleasure of staying in Hita, a small city located within Oita Prefecture. The prefecture itself is famous for its volcanic mountains and abundant hot springs (onsen).
You can literally see the steam plumes rising up from the mountains scattered throughout the territory. Indeed, all the elevated terrain helps along the vast array of streams and rivers that soak the countless rice fields covering the land.
The city of Hita, acclaimed for the purity of its water, is situated where two such rivers intersect. It was there that I was invited to stay with a rice farmer and his family (which included their elderly parents, and an energetic chocolate lab named Hana-chan).
A Gorgeous Summer
As part of the WWOOF-ing agreement, you are required to put in 6 to 8 hours of work a day, with 1-2 days off per week. Amongst my various daily duties, I planted rice, cut grass, tilled the soil (first time driving a tractor!), watered and pruned the crops, harvested beans, and walked the family dog.
My long walks with Hana-chan really helped me to get to know the area, as we often explored Hita together, visiting many of the local parks and shrines.
Of the various tasks, the toughest included spending many sun-soaked hours pulling weeds out by their roots. Indeed, the midday sun was certainly fierce most days and a proper hat is essential! This was perhaps some of the most gruelling work I faced.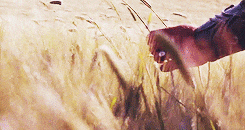 The Natural Approach
Since organic farming necessitates a chemical-free (see What's Eating the Planet) approach, the majority of the weeding is done manually. Although this doesn't mean that all the labour is done exclusively by humans.
One trick the farmers use, is allowing certain snails and bugs to roam free on their land. It turns out that these little creatures actually eat the weeds and grasses that would otherwise compete with their rice. Leveraging the environment's natural systems is known as symbiosis and it can certainly help protect and encourage healthy crops. Once again, nature offers up some great advantages for those keen enough to observe and apply;)
Savouring Rural Japan
Back on the human side of grass clearing, this involved me wandering the countryside with a hand-held brush cutter powered by a motor that was strapped to my back. Trudging through the tall grass with a rotating power saw at the end of a pole was yet another first-time experience for yours truly, but by the end of my stay, I was a pro!
In fact, I actually enjoyed some of the harder physical labour (I even volunteered for it), as it felt satisfying at the end of the day and made those delicious meals all the more inviting. The lady of the house was a fabulous cook, and the food was genuinely nourishing and delightful.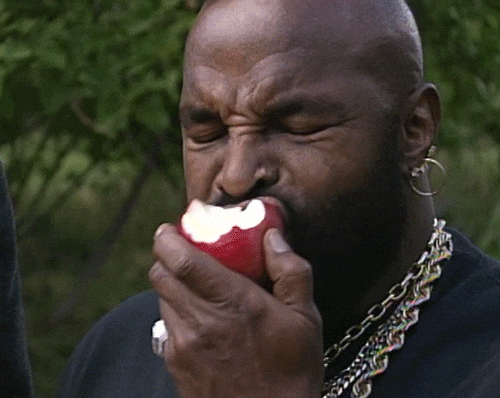 Organic Farming As a Labor of Love
The harder work was in the repetitive tasks that involved a lot of bending, kneeling, and squatting. Something your body might not be all that accustomed to if you work in an office or sit at a computer for the better part of the day.
Stretching helped, as did the evening soaks (Japanese baths are pretty awesome). I never slept so well! Indeed, I had a great time in Oita, and feel privileged to have had my first hands-on experience with organic farming in such a beautiful part of the world.
An Enriching Experience
Kyushu truly is a special place, and I certainly hope to return one day! As per the rest of my trip, I'd love to go into more detail, but I'll hold off as I want to keep this blog dedicated to the mission of sustainability rather than my trip specifically (although I do have a lot to share to that effect, as I went exploring at every opportunity).
Ultimately, my time on the farm taught me a lot about sustainable living and I intend to write more about these methods and insights in future posts. Especially significant was the influence of Masanobu Fukuoka's One Straw Revolution. Fukuoka's teachings had a genuine effect on my Japanese host family, both as a source of guidance and inspiration.
For now at least, I simply wanted to share with you a brief glimpse of my organic farming experience. Should you want to learn more about my time in Kyushu, please feel free to comment below and I'd be happy to share more specifics.