Book Recommendation
The Sacred Balance: Rediscovering Our Place in Nature
by David Suzuki (2007)
David Suzuki is the man!! Of course, I wanted to write a little something about the book itself, but I just wanted to get that out of the way. As one of the most prominent faces of Canadian environmentalism, David Suzuki has authored a number of books on science, nature, and the environment.
Suzuki is also a regular on Canadian TV, talking & teaching (as he does), and sharing information about the natural world. In addition, he also launched the David Suzuki Foundation back in 1990 to help promote greater sustainability in Canada. With the bit of background in mind, let's get back to his book, The Sacred Balance.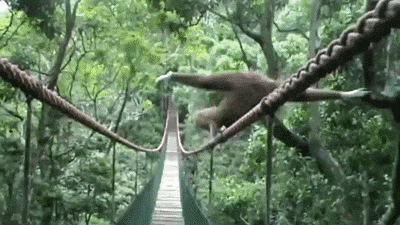 Bringing Back The Balance
This one in particular is a pretty cohesive examination of the various elements that make up our environment. Suzuki takes us with him as he examines the soil, water, and air, that constitute our livelihood. He then what explores the impact of human activity, and the corresponding devastation.
Suzuki wraps things up with insight on how we can potentially diminish (or resolve) the detrimental effects of human activity. It's pretty much a package deal. The first step is being informed, and becoming aware of what's going on. The latter part is what to do about it.
Reconnecting With Nature
Suzuki provides us with a clear reminder that mankind, and consequently its organizations, are very much a part of nature. Unfortunately, there has been what appears to be a collective amnesia when it comes to this very fundamental fact.
As a result, Suzuki takes us on a literary journey to remind us of our connections to the natural world, and delivers to the reader a constructive framework for rediscovering the balance. He reminds us all to be a vigorous defender of your world.
A Rich Life
I grew up watching him on The Nature of Things, a Canadian doc-series that explores science, the natural world, and the fascinating discoveries that have helped us decipher some of the mystery behind it all. It was a staple on CBC (the Canadian Broadcasting Corporation), and pretty influential for yours truly.
After all these years, Suzuki is still at it trying to enlighten us, and share some of the wonder and inspiration hidden in plain view. It requires a closer look at the world. With greater patience and mindfulness, but we can regain the balance.
The Nature of Things – 50th Anniversary
---
We encourage our readers to borrow books when they can, but if you choose to purchase a copy, click here order via Amazon, and support this blog in the process.
---