What We're Dealing With
Divestment is "the act of selling off a business(es), or of no longer investing money in something," (Cambridge Dictionary). Basically pulling your money from organizations that you no longer believe are a good investment. Either you don't think the return will be worth it, or maybe you've come to disagree with their corporate decisions & operations.
The first part speaks for itself, the latter being more of an ethical issue. For instance, a morally-driven individual might decide to divest from a portfolio that includes weapons manufacturing or adult entertainment (regardless of the return). Believe it or not, there is such a thing as conscious capitalism.
Divestment can therefore reflect a financial decision that is taken as a result of a moral motivation. Fossil fuel divestment reflects the growing trend to withdraw funds from companies (such as coal & petroleum) that directly contribute to climate change. Whether through your savings, pension funds, school trusts, investments or bank accounts, it means taking money away from the industries that are perpetuating climate change and consequently threatening human life.
Petroleum Dominance
For context, it's worth remembering that oil companies make up some of the largest corporations on the planet. It requires a massive amount of money to maintain and grow their operations. In pursuit of their extraction ambitions, these companies also spend enormous sums of money on influencing government policies and public opinion.
This in turns earns them considerable tax breaks and subsidies, as well as the ability externalize much of the environmental costs. Still, all these breaks are not enough, and fossil fuel companies also collect and require significant cash injections from private investors.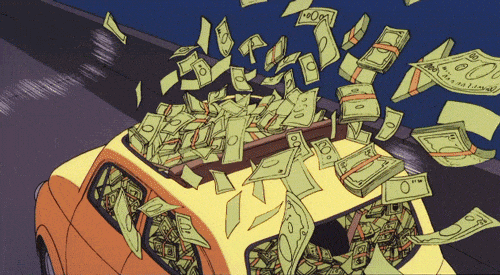 Follow the Money
These investors may in fact be wealthy individuals, but often times they management funds or collective investments portfolios. Essentially, a pool of money from a large number of people who may not be fully aware of where that money is ending up.
For many, this type of investment may come in the form of pensions savings. If that's the case, then the initial (and often main) priority is expected financial return, rather than what organizations the funds are supporting. This pattern of passive investment on behalf of citizens is what social and environmental activists are drawing attention to with their call to "go fossil free." They are asking you to care about what your funds are supporting.
Moving Things Along
The movement to divest from fossil fuels began in 2011 as a result of some motivated students at Swarthmore College in Pennsylvania. They urged the school's leadership to divest their savings (endowments, etc.) away from fossil fuel operations. As the students explained, investment is a choice. Enterprises that directly contribute towards climate change, clearly should not be supported.
Indeed, by their very nature, schools are future-focused. They are designed to prepare students for the future, while planning for their own institutional sustainability. It should come as no surprise then to learn that a number of educational institutions have since joined the divestment commitment (ex. the Universities of Stanford, Syracuse, Stockholm, etc.).
Still, divestment decisions didn't happen spontaneously. As logical as it may be, it required action. While there may have been encouragement or support from staff and faculty, it was the students who made it happen.
Breaking Free of Fossil Fuel Dependency
Global fossil fuel divestment has since surpassed $5 tn (yes, trillion)! This gigantic milestone was actually passed back in December of 2016. If you're interested in seeing the latest numbers, click here. This steady growth in divestment reflects a truly global movement. Numbers are still going up, as governments and institutions from around the world, pledge their commitments to divest from carbon extraction.
Divestment activity is tracked through Go Fossil Free. An organization that actively support and perpetuates the divestment movement. It was founded as an offshoot of 350.ORG. 350 is a climate action organization dedicated to ensuring fossil fuels are kept in the ground. It originated from the understanding that humans should not allow their industrial practices to push the planet's carbon levels past the perilous 350 PPM (Parts Per Million). It's the number that climate scientists warn us not to surpass. If we do, we face the increasing risk runaway climate change. We have since passed 400 PPM.
A Moral & Scientific Argument
Global warming is certainly frightening. All the more reason to keep fighting for significant climate action. While the climbing carbon emissions is discouraging, we need to remain committed to sustainable practices, and use what tools we have at our disposable to influence large scale sustainable change. In that regard, fossil fuel divestment is working.
Progress is being made! Hundreds of institutions from around the world have already committed to divesting, with plenty more to join. These include universities, corporations, management funds, religious institutions, and charities. Of particular significance is the commitment from the Rockefeller family.
The Original Oil Dynasty
It's kind of a big deal, given that it was John D. Rockefeller who started Standard Oil. Indeed, the family behind the original American petroleum monopoly (later broken up into several other oil giants, including Exxon Mobil), has divested from fossil fuels.
In fact, these very same Rockefeller descendants have declared Exxon's actions "morally reprehensible." Actions that include covering up the research & knowledge that fossil fuel extraction was directly contributing to climate change. Instead, Exxon spent millions on marketing campaigns and government lobbying in order to convince the public otherwise.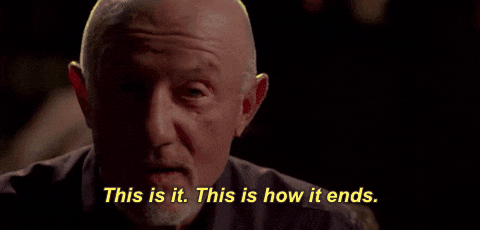 End of the Line
Along with divesting from fossil fuels, the Rockefeller Family Fund issued a statement which included, the strong conviction that "we must keep most of the already discovered reserves in the ground if there is any hope for human and natural ecosystems to survive and thrive in the decades ahead," (The Guardian).
The Rockefeller Brothers Fund, yet another Rockefeller philanthropic organization, has also followed suit (RBF). Granted, this particular Rockefeller charity represents an endowment fund of only $924 million.;) These actions, on behalf of the Rockefellers' and their organizations, do help to signal the end of the oil era.
Divestments Are Growing
Along with schools and charities, local and state governments have also pledged to divest from fossil fuels. These include the cities of London, Berlin, Paris, Stockholm, and Melbourne (check out C40). Just this month, the mayor of New York announced that the Big Apple was divesting from fossil fuels and stepping up its climate action.
Not to be outdone by the city, New York's Governor Andrew Cuomo has called for divesting the state's pension assets from any carbon related activities. Momentum is continuing to grow as more become aware of this path to cut carbon extraction. Indeed, the cities mentioned above are contributing to a growing list of governments that are committing to divestment and revoking fossil fuels altogether.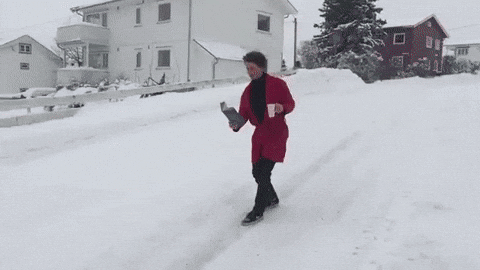 The Norwegian Approach
Of the various governments that have joined the movement, Norway's addition is especially compelling. The country itself isn't particularly large in terms of size (69th). Nor does it have a very large population (about 5 million). Despite this, it represents a fairly sizable financial influence.
Indeed, Norway's modern wealth was in fact generated from fossil fuels (oil & gas reserves). However, the government also made it a point to save funds from their resource extraction, knowing full well that it had to plan for a future without fossil fuels.
Big Money
Norway's boasts a massive sovereign wealth fund. It's the Government Pension Fund Global, or simply "The Fund." Its official mandate is long-term, responsible financial management. The Norges Bank, which manages the fund, states that it is "saving for future generations in Norway. One day the oil will run out, but the return on the fund will continue to benefit the Norwegian population."
The fund is now valued at over 1 trillion dollars (over 1.3 percent of all globally listed stocks)! It recently proposed divesting from fossil fuels as part of its risk mitigation (November 16, 2017). The Norwegian factor is definitely a positive indication of the growing momentum within the divestment movement.
Corporate Exodus
There's more good news! Corporations are also responding to the call for divestment. For instance, French insurance giant AXA as well as Dutch bank ING, recently joined a host of companies in their pledge to divest from fossil fuels. In addition, they also announced they'd be terminating their insurance for US pipeline projects and the Canadian tar sands. These announcements were made in unison with another significant milestone. The World Bank declared that it would to no longer fund new oil and gas initiatives after 2019.
While pulling these funds from fossil fuel operations may not have forcibly ended them, these were still very significant declarations. They were made from the One Planet Summit that was held last month in Paris, France.
2 years after the Paris Climate Accord, the One Planet Summit was meant to further encourage implementing the goals of the accord. The Summit was a climate action conference, serving to strengthen international resolve and provide a model for the financial industry. Clearly fossil fuel divestments are crucial in the transition towards greater sustainability.
Realizing Progress
The One Planet Summit was a success, but there are more conferences and coalitions to come. More people are becoming aware of the serious threat posed by climate change. Citizens are demanding action. Many have already decided not to wait around for governments or industry. They are taking action in whatever capacity that is available to them. This includes where their money (and that of their schools and institutions) is placed.
In that respect, fossil fuel divestment is working! It represents a means for taking real & immediate action. The divestment movement effectively stigmatizes the carbon polluting industry, while providing a natural alignment between social, environmental, and financial interests.
Making the commitment to divest is therefore twofold. It offers both a symbolic & practical approach towards ending the global fossil fuel dependency. Shifting our finances is climate action. Divestment calls for prioritizing a stable planet, and the very future that we are saving for.