TED Recommendation
Christiana Figueres: The Inside Story of the Paris Climate Agreement
A Win for Humanity
On Earth Day, April 22, 2016 the vast majority of the world's countries formally signed the Paris Climate Agreement (see UNFCC). In this historic global first, the nations of the world formally & legally pledged to collectively tackle the climate crisis. The crisis is by no means solved, but it was a critical first step on the path to dealing with this immense global emergency.
In order for it to become a formal agreement, it required consensus. Thankfully, most country representatives recognized the huge importance of addressing climate change. Indeed, the decision was actually reached by all the countries of the world! It happened as they met in Paris to discuss climate change, during the 2015 UN Climate Change Conference (aka COP21, held from Nov. 30 – Dec. 12, 2015).
You can learn more about it through the TED Talk (above). It's presented by Christiana Figueres, the executive chair of the climate conference. She was one of the key members responsible for helping orchestrate this amazing achievement. Her story is an inspiring one.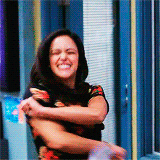 Choosing Optimism
Figueres was admittedly daunted by the task of having to get the world's nations to agreement. There was so much working against the possibility of success, and plenty of disheartening evidence. As Figueres explains, her strategy was to consciously select optimism as a choice. The stakes could not have been higher! We're literally talking about global catastrophe if we cannot mitigate the climate crisis in time. It's certainly worth fighting for.
Thankfully, she and countless others, succeeded in driving world's nations to agreement. It's also worth considering how her optimistic approach positively impacted the struggle and eventual achievement. It was about harnessing each's individual need/desire within the larger goal of the framework, and firmly establishing it as within everyone's interest.
The Fine Print
The 2016 Paris Climate Agreement was ratified by the the EU Parliament on October 5, 2016 (European Parliament). As a result, it formally passed the agreement's requirement that at least 55 nations, representing 55% of total greenhouse gas emissions, join in (UNFCC).
The agreement thus goes into force 30 days later, as of November 4, 2016 (NRDC). It is my sincerest hope that the world's leaders will continue to build on this achievement. It's not however entirely up to them. Rather, it's up to all of us. Clearly, we need to continue pushing for the the future we wish to see. It will require fighting for bolder climate action. To that effect, there's still so much to get done! Thankfully at least, we'll always have Paris. 😉