TED Recommendation
Ray Anderson: The Business Logic of Sustainability
Sustainability Makes Good Business Sense
Ray Anderson has truly led by example. As founder and chairman of Interface Inc., Mr. Anderson grew his company into one of the world's largest suppliers of modular carpeting. He accomplished this by developing his own awareness of sustainability and applying it to the company's long-term strategy (the ultimate aim being zero waste).
The switch to sustainability was certainly profitable, and a real win for himself and his company. As Mr. Anderson explains, business and industry have played the largest role in harming the environment. However, they also represent the size and scale best suited for providing solutions and amending the harm done to the natural world.
It comes down to a matter of understanding. He discovered this for himself as he learnt more about what sustainability meant. Mr. Anderson has described the path toward greater sustainability as ongoing, but he was more than happy to share the revelations he made along the way.
Leading by Example
One key point that Mr. Anderson has demonstrated, is that caring for the natural world as well as his company's profitability, need not be mutually exclusive endeavours. In fact, he is living proof that a CEO can make significant steps toward transforming a company towards both greater sustainability and profitability. It totally can be a win-win strategy.
We can promote environmental awareness, while still furthering economic interests (see also What is The Circular Economy?). What's more, if applied correctly, organizations can not only still remain profitable, but actually, they can actually perform better. Contrary to some perpetuated myths, sustainability can generate a number of opportunities for bringing down costs, fostering innovation, and increasing market share.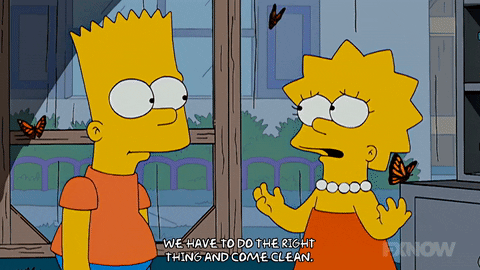 Sustainable & Profitable
That's what Mr. Anderson has been advocating. Unfortunately, there exists a widespread belief that doing the right thing in business will somehow cost more. Interface's operations have proven that notion false. Adopting sustainability was transformational for both himself and his company.
Indeed, Anderson didn't originally start out his business with this approach. He admitted to not even knowing what it meant (see also What is Sustainability?), let alone have a corporate sustainability strategy. Like any good problem solver however, he made sure to learn what he was missing.
It's Not a Fantasy
As with so many executives, Mr. Anderson's concerns were with the management and direction of his company, as well as its long-term profitability. Both were integral to each other. A company obviously needed to achieve long-term profitability in order for it to be a sustainable one.
Mr. Anderson's motivations were therefore more closely tied to the financial aspects of his company, rather than the environmental side of the business. At least they were. The metamorphosis came about as a result of a customer inquiry. The client wanted to know more about Interface's intentions for sustainability. He admitted to not knowing much about it at the time, so he decided to read Paul Hawken's The Ecology of Commerce. He was subsequently inspired by it!
Profitable Outcomes
As a direct result of his reading, he set about establishing the sustainable transformation of his company. The resulting sustainability strategy helped him cut costs, motivate employees, encourage innovation, increase customer appreciation, and ultimately become a better stakeholder in the community. Having seen the positive outcomes firsthand, Anderson is an enthusiastic advocate for corporate sustainability. It really is profitable, in every sense of the word.